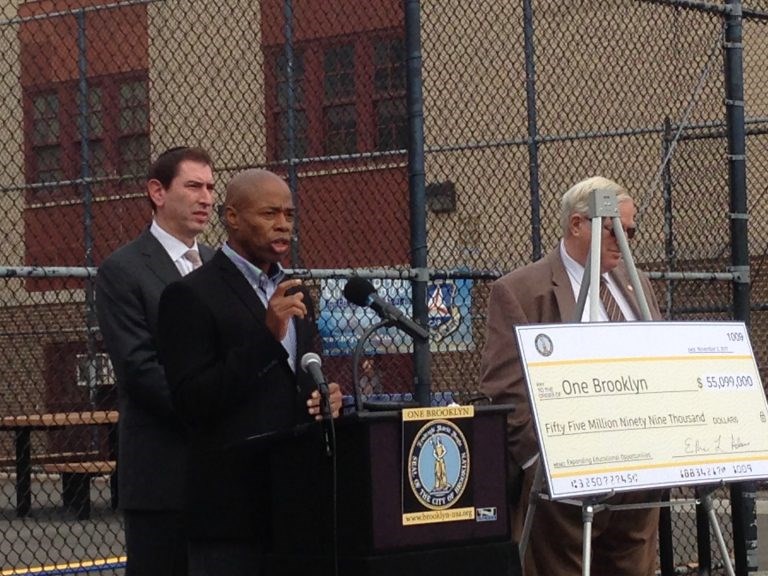 The historic sum will go to 150 schools across the borough
Brooklyn's tech future just got $55 million brighter!
Brooklyn Borough President Eric L. Adams held a press conference at Intermediate School 78 last Thursday to announce an allocation by his office of $55 million toward STEAM, innovation and tech-centered education. The historic allocation in funding will go to 150 chosen schools across the borough for FY 2018 school year.
The funding's aim is to strengthen education in technology because "I am all about technology," said Adams, "Technology is what children need to be competitive."
IS 78 alone will receive $150,000 to invest in its tech programs and infrastructure, which will prepare the school to join the One Brooklyn Engineering Pipeline, an initiative launched by Adamsin 2016.
Nineteen schools in Bedford-Stuyvesant will receive funding, including $300,000 for smart desks at Bedford Academy High School. Thirteen schools in East Flatbush received funding, including $300,000 for a computer project at the School for Human Rights; $272,000 for STEAM labs and a media center at New Heights Middle School; and $250,000 for technology and auditorium upgrades at PS 91 The Albany Avenue School in East New York.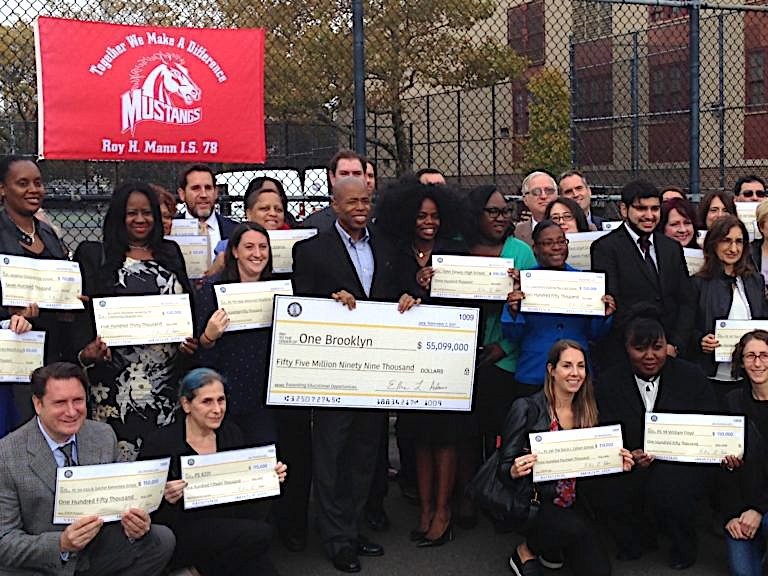 "On behalf of the entire Dr. Ronald E. McNair Elementary School community, we would like to take this opportunity to thank Borough President Adams for his vision and commitment to the success of educating our students," said Lena Gates, principal at PS 5 Dr. Ronald E. McNair Elementary School in Bed-Stuy.
In 2016, Adams invested $26 million, more than half of the FY2017 capital budget and over four years, he has allocated a total of $95 million into the school system.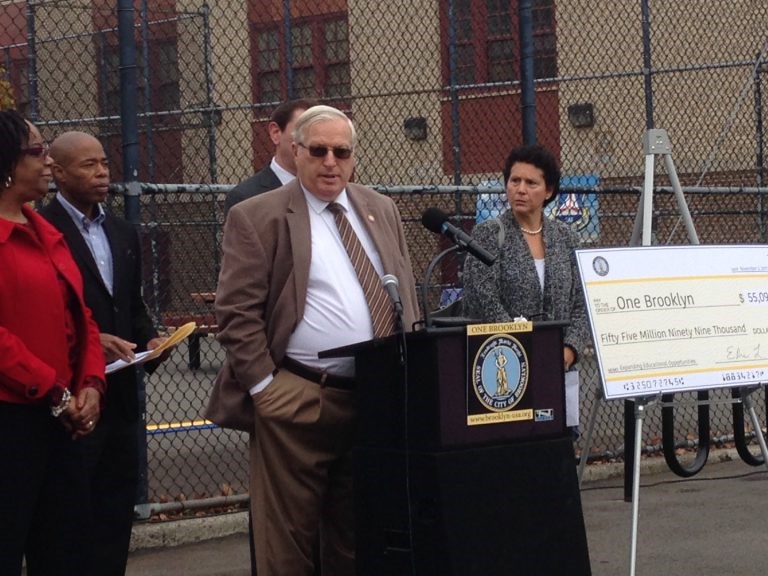 Yet, increasing students' academic performance is not Adams's only concern. Having suffered from Type 2 diabetes and conquering the disease by shifting to a plant-based diet, he knows how important it is to choose foods wisely.
"The food that our children eat impacts their mental capacity to absorb information and how they perform in class. So we will make sure our children get [the food] they deserve so that they can be competitive," stated Adams. "We will push this hard."
He will allocate 1 million of the funding to PS 312 The Bergen Beach School farm. The 2-acre site is designed to teach children how to grow organic produce and will also include a teaching kitchen, to show them how to prepare healthy foods.
Also neighboring schools will have the opportunity to utilize the lot and grow produce. The farm, currently under construction, is a project conceived by Councilman Alan Maisel of the 46th District, in collaboration with the Department of Education. An additional one million will be needed to get the farm up and running. The prospects are quite promising as Maisel is working with the mayor's office to the secure more funding.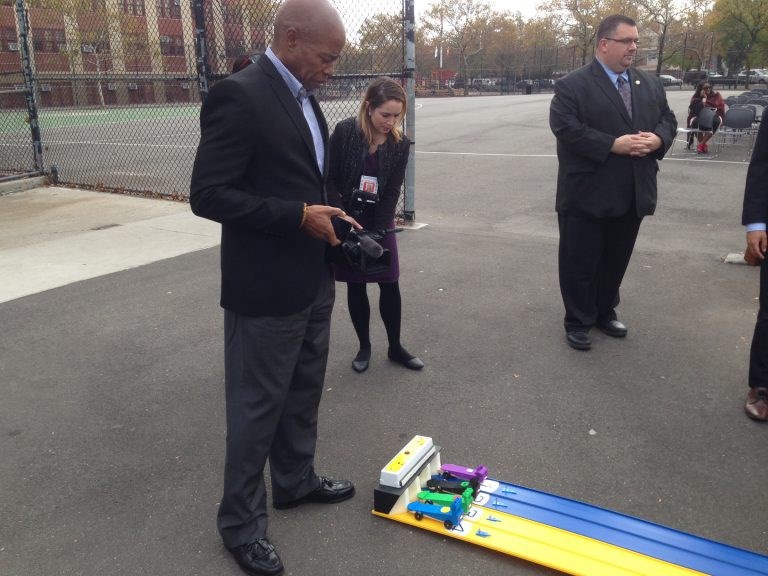 The press conference concluded with a car race. The cars were designed by students on laptops and created with 3D printers, a product of the One Brooklyn Engineering Pipeline.