Annie's Ginger Elixir is an organic all-purpose brewed tea with an irresistible holistic approach to fighting colds while tasting great.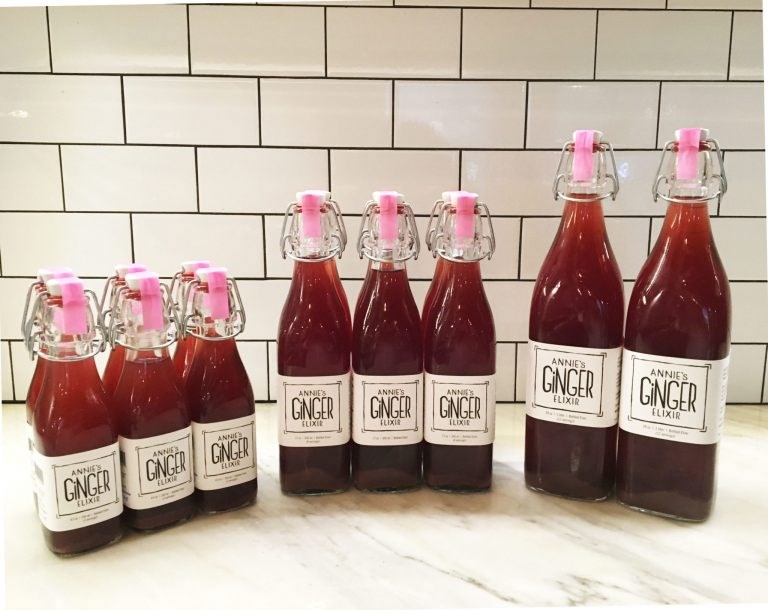 The health and wellness trend is booming and Annie's Ginger Elixir came just in time to join the movement of holistic remedies. Annie's Ginger Elixir is an organic all-purpose brewed tea made of ginger, lemon, honey, hibiscus, various berries and nothing else. Not even a year in and the delicious and nutrient-infused tea has had a promising ride, garnering attention from popular Brooklyn sellers including Greene Grape Provisions, Bedford Cheese Shop, Brooklyn Fare and even a few upstate retailers.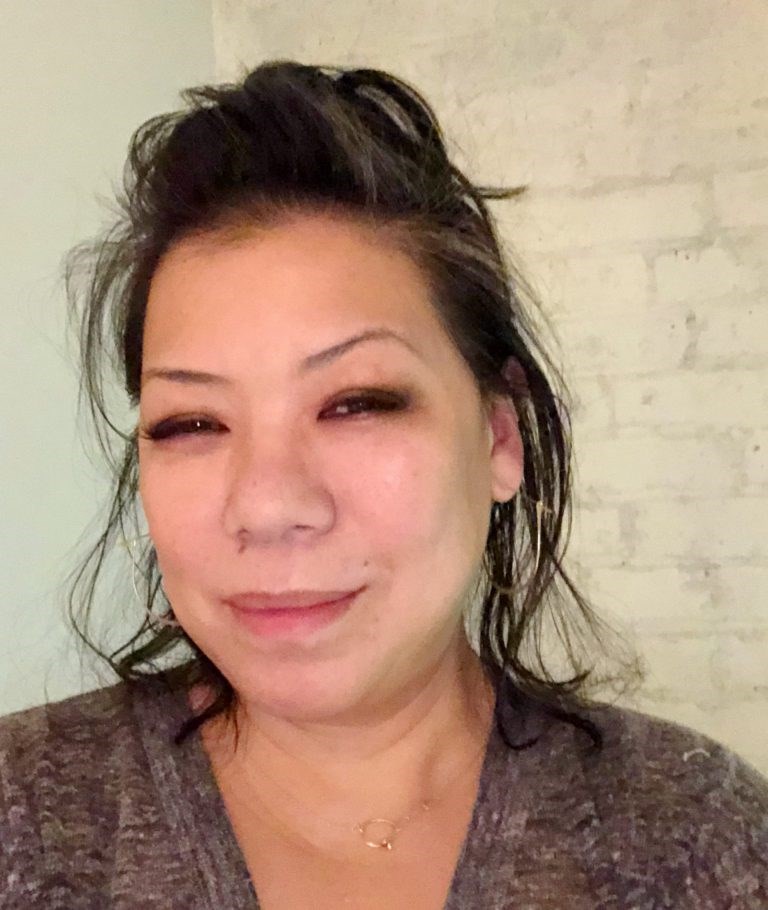 Annie Bassin started her journey 23 years ago after she quit smoking in her mid-twenties. What started as a way to help relieve some of the health problems she had developed from her habit, eventually turned into a passion project that she had no idea would bloom so rapidly in 2017.
"When my friends would get sick, I'd bring a batch over and they'd say, 'oh, it got rid of my cold' or 'it got rid of my clogged ears;' it was just really strong and the anti-inflammatory properties are really great," says Annie. "I swear by it, I was addicted to it and I had been talking about it for years."
Although the company hasn't even celebrated its first anniversary, it has been a successful few months for Annie and her tasty tea based out of Fort Greene.
Annie Bassin has a professional background in graphic design, which allowed her to be able to have full ownership and creative direction of her brand and saved her from the typical expenses most startups have. With her creative eye and over two decades of experience brewing the perfect ginger elixir, Annie has created a solid product that cures congestion and tastes great.
"It has really been an amazing journey to enter into the food business and taking this new ride in life is really exhilarating," says Annie.
Annie plans to grow even bigger in the years to come, but she is more focused on organic growth and a word-of-mouth approach. At the end of June, the ginger elixir will join the Summer Fancy Food Trade Show as a new brand at the Jacob Javits Center - the largest specialty food industry trade event in North America. Although Annie's company has been moving swiftly, her main priority is to continue making a wholesome healthy tea that tastes great and makes people feel good.
"I just need to maintain my current lifestyle," says Annie. "I don't need to make a gazillion dollars, but it's already been so positive that I'm just going to run with it."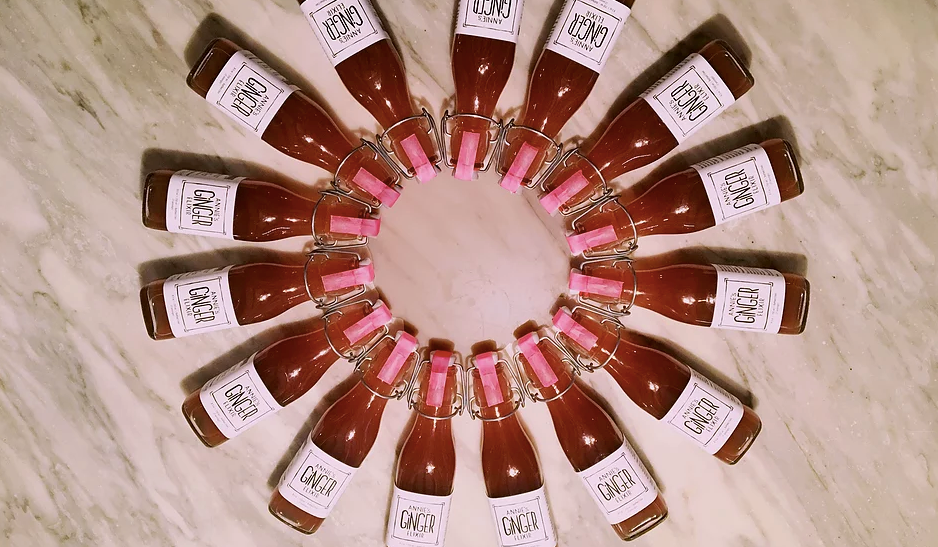 Unlike any other drink on the market, Annie has plans to bring her elixir to other markets and possibly selling her product in local bars in Brooklyn. Currently, Annie's Ginger Elixir ships nationally. They have one store in Portland, Oregon, one store in Massachusetts and they are trying to break into Manhattan.
"This is the year that I want to go national and see where this business goes," says Annie. "We've had such positive feedback on the elixir and I want everyone to try it simply because it has helped me and my family, and I'd like for everyone to have access to it."