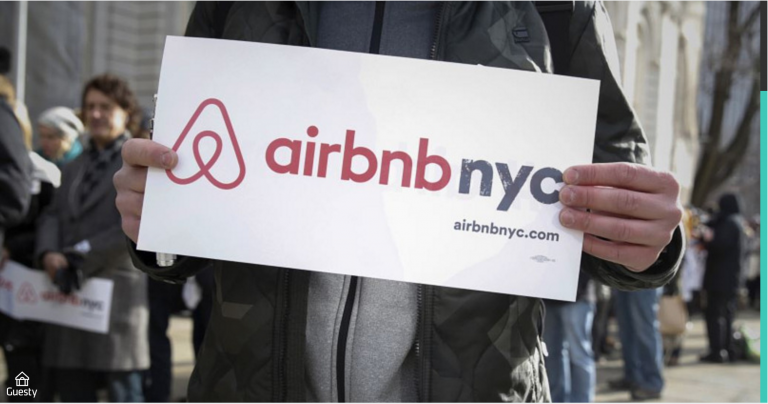 Despite all the controversy surrounding Airbnb and its impact on New York City's rental market, most Brooklynites seem to feel the home sharing service adds more value than not:
"It's one of the ways to survive in this city, and I think it's a good thing," said Clyde Ennis of Fort Greene, "because in every other way, the city tries to take the money that you do have."
In fact, New York City is Airbnb's largest market in the United States, generating close to $1 billion in revenue in 2015.
However, newly enacted regulations by New York State regarding who can and cannot list and for how long have resulted in infractions and fines against Airbnb to nearly the same tune as what the company earned in revenues from the city. In addition, these same stringent laws aimed at regulating home sharing also have had devastating consequences for tenants, homeowners and even independent bed-and-breakfast owners alike.
Bill Dawes, a former resident of Hell's Kitchen, shares his story of being evicted from the co-op apartment he owned for 16 years:
Bill says his roommate, who works as a painter, went away in 2014 for five months. He didn't think it was fair for his roommate to have to pay rent since he wasn't going to be present. The two of them looked into Airbnb and whether it was legal. According to the Multiple Dwelling Law, it is legal to rent a room for less than 30 days if the host is present during that time, so they went forward with temporarily renting out the extra room.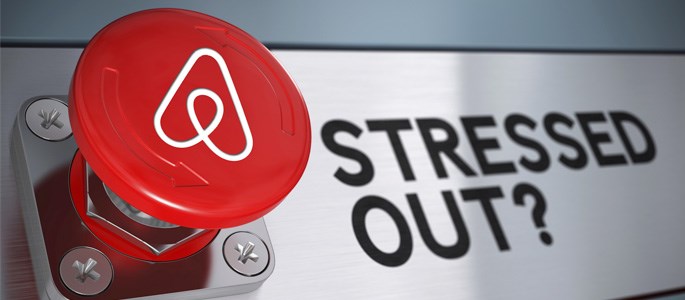 After his roommate returned, Bill received a "Notice to Cure," from the property manager advising him to stop "illegal activity of using his apartment as a hotel." Then, he went to a hearing, where the property manager said it was illegal to rent for less than 30 days. He said that he wouldn't do it again, explained that his roommate was gone for five months andt tha he was trying to get his daughter through high school in California.
"They unanimously voted to evict me. This is unethical. I've lived there for 18 years and owned it for 16," said Bill.
[perfectpullquote align="right" cite="" link="" color="" class="" size=""]"As long as they have some proof of a short term rental-- even if it's hearsay-- they can use that against the owner." [/perfectpullquote]
He says that nearly every lawyer he spoke to advised him to settle, move out and not bother to fight the eviction. He eventually found a lawyer who was willing to help him, and they went to housing court. He was warned that in housing court, it would be almost certain that if your case is related to Airbnb, "You're out." Ultimately, this proved true.
Bill's attorney, Kent Gubrud, specializes in cases for short-term rentals and has worked several cases involving Airbnb: "They are funneling money into politician's pockets to go after Airbnb," he said, of the City and the hotel lobby industry.
He said that in New York City, the Environmental Control Board is actively going after building owners-- enacting some rules outside of state regulations-- and even if only one apartment has Airbnb guests, the entire apartment building is considered to be an "illegal hotel." In fact, landlords can be fined anywhere from $7,000 to $50,000 if it is found that ECB rules have been broken, said Gubrud.
"ECB does not follow the law; they actually [admit] they do not apply the state or federal constitution at the ECB," said Gubrud. "The City can break into your house... use whatever they want as evidence. And it doesn't matter what you say, the judge will find that sufficient. As long as they have some proof of a short term rental-- even if it's hearsay-- they can use that against the owner."
The judge pointed to an email sent to Bill by a lawyer stating Bill had "Unauthorized Guests" staying at his apartment. Legally, the email failed to meet any of the requirements of a predicate notice, said Bill, because it wasn't signed by the property manager. Still, the judge moved to evict Bill. He said he will be going to Federal Court to try and resolve this issue.
-----------------*-----------------
Beginning in the fall of 2015, Liz Mandarano opened Arlington Place Bed and Breakfast, a beautiful B&B, located in a landmarked brownstone in Bedford Stuyvesant. But her B&B was closed down a year later, as a result of a 311 complaint.
Liz Madarando inside her B&B
In September 2016, the Department of Buildings came to inspect Liz's Bed and Breakfast, and they automatically issued her a violation. She then secured a letter of support from her councilmember, Robert Cornegy, as proof that she was operating legally.
Liz says her Bed and Breakfast is a one-family home, but that the DOB argued it was a multiple family home because she had locks on her bedroom doors, and that she had illegally created a five family home.
She and other independent B&B owners testified to City Council in January 2017 at a hearing on home sharing. Every city councilmember agreed that "we were operating completely legally," said Liz.
Still, OSE disregarded the letter, fined her, and restricted her operations from boarding six adults down to two adults. But Liz says she hasn't resumed operations for fear of being fined again for some other reason.
She blames a lot of what is going on with independent B&B's on a lack of clear regulations that draw a distinction between small business B&B's and the home sharing giant like Airbnb. She points out that every county in New York state has Bed and Breakfast regulations, with the exception of the five New York City counties.
"We are not Airbnb; we do not harm affordable housing; we are not condos or co-ops; we are homeowners in landmark districts," said Liz. "But because we are transparent and responsible, we are being targeted."
Meanwhile, Liz has been drafting a proposal in concert with Councilmember Jumaane Williams--legislation that would protect one- to two-family, owner-occupied independent Bed and Breakfasts.
Clearly, Airbnb's entry into New York City's housing market has upset the apple cart and changed the game for landlords, renters and small business owners, all in different ways.
Most people agree that some form of regulation of Airbnb is needed. But to what extent and at what cost? One thing is clear: The City's so-called efforts to crackdown on Airbnb, protect small businesses, lower the cost of housing and protect "the little guy" are disingenuous at the very least or have backfired at best when landlords, tenants and independent business owners are suffering more.
This story is the fourth and final in the series, "Airbnb vs. New York City," where we examine the unique state of home sharing in Central and East Brooklyn— the opportunities and drawbacks— for local residents.
Other stories in the series: