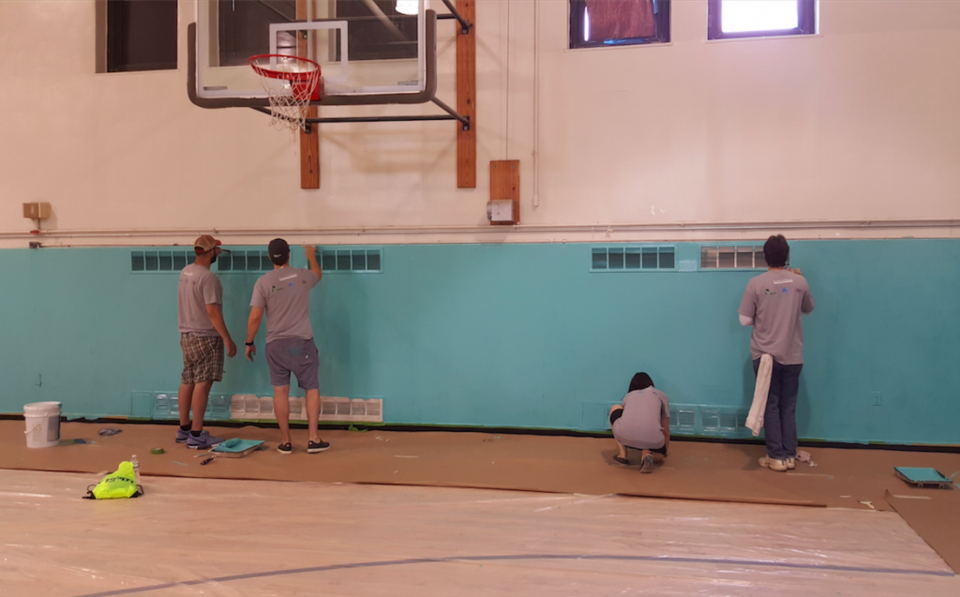 This past Thursday, as a part of Forest City Ratner Company's Brooklyn Day of Service, more than 115 of the company's volunteers joined forces with local community organizations, including Rebuilding Together New York City, Red Hook Initiative and Good Shepherd Services, to provide on-the-ground improvements to Brooklyn's Red Hook neighborhood.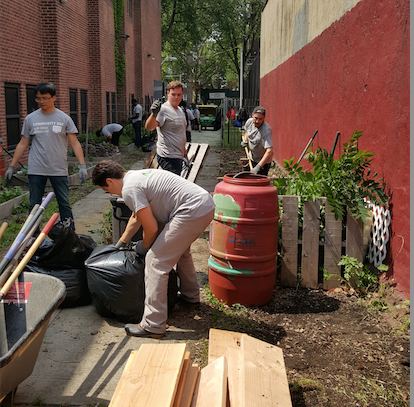 FCR-- which owns major commercial and residential properties in at least nine major cities across the U.S., including in Brooklyn, Barclays Center, DKLB BKLN, a 34-story residential rental tower, MetroTech Center in Brooklyn and Pacific Park Brooklyn, a redevelopment of 22 acres in downtown Brooklyn-- decided to take one entire day to give back!
The day of service include lending a helping hand in landscaping and painting the New York Housing Authority Miccio Community Center, installing organizational shelving and painting Red Hook Initiative's main office.
In addition to improving these community spaces, volunteers also installed solar-powered, motion-detecting security lights on the exterior of residential homes, and painted 40 fire hydrants to help maintain the neighborhood's streets.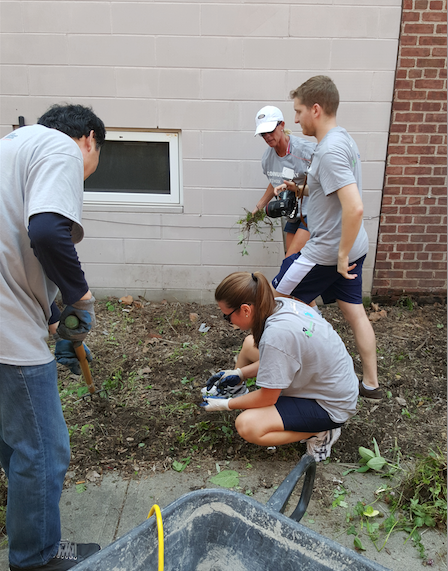 "We are so excited to join with local community organizations to enhance the storied Red Hook neighborhood," said Bruce Ratner, executive chairman of Forest City Ratner Companies. "Forest City Ratner Companies is not only in the business of creating new dynamic neighborhood destinations, we are deeply committed to supporting and amplifying the existing city fabric by making important investments in local communities."
"Rebuilding Together NYC is thrilled to be working with Forest City Rater Companies on one of our signature neighborhood revitalization events," said Kimberly George, executive D=director of Rebuilding Together NYC. "We organize these events a few times a year in order to bring all of our different program areas - including critical home repairs, accessibility modifications, community center renovations, and security light installations ­ to one geographic location." We are thrilled that our partnership with FCRC enabled us to bring a Neighborhood Revitalization Event to Red Hook, Brooklyn."