Whole Foods opened in the Gowanus area of Brooklyn on Tuesday, and here are 10 pretty cool things you need to know before you go: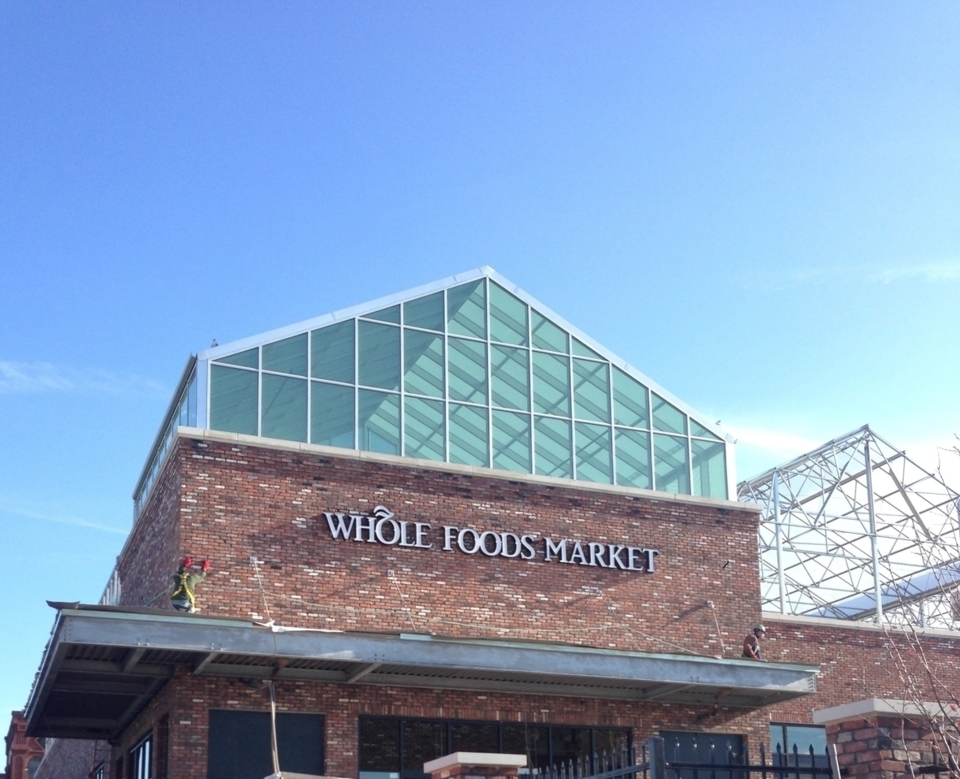 1. The 56,000 square-foot market is located at 214 3rd street in Gowanus at the corner of 3rd Avenue, not far from the R train (get out at Union St/4th Ave).
2. The store's Hours of Operation are 8:00am to 11:00 pm, daily (Holiday Hours: Christmas Eve Day, 7 am to 6 pm; Christmas Day, Closed; New Years Eve, 8 am to 10 pm; New Years Day, 8 am to 11 pm)
3. You can order your groceries online and pick them up later, or you can have them delivered. after they open tomorrow.
4. The Brooklyn store is the first, and already has given itself the nickname, "Third and Third" #Thirdand3rd (after the street address)
5. The store offers bike repair and parking
6. Whole Foods Market in Gowanus will be debuting Gotham Greens, the nation's first commercial scale greenhouse farm integrated within a retail grocery space. The 20,000-square-foot greenhouse will grow premium quality, pesticide-free produce year round for Whole Foods Market Gowanus, as well as other Whole Foods Market locations throughout New York City!
7. The store hosts "Twitter Chats." The next one will be Thursday, December 19, at 6:00 p.m., entitled, "COOKING FOR THE HOLIDAY."
8. If you are looking for less-expensive items, you can ask to be given a "value tour" by the staff.
9. Chef Yuji Haraguchi will serve his praised Japanese mazemen dishes with a twist; including Bacon & Egg, Salmon & Cheese, Miso Roasted Vegetables and Spicy Tuna. The takeout venue will be open for lunch and dinner, seven days a week.
10. The Roof: This area of the store offers indoor and outdoor seating and serves a variety of local and seasonal menu items, from snacks to salads to entrees, including vegan and vegetarian offerings, as well as 16 beers on tap. Hours 11 a.m. — 11 p.m.