Call it the "little studio that could..."
Automatic Studios, a Brooklyn-based moviemaking program designed for students 8 - 14 years old, is making a name for itself alongside the heavyweights of independent filmmaking. This year, the studio had two film shorts-- "Betting on Heaven's Door" and "Behind the Scenes"-- accepted into Tribeca's Downtown Youth Behind the Camera portion of the festival.
And these film projects weren't your typical kid flicks: Where most might think little hands and little experience would produce cute little films, you'd be surprised to see just how sophisticated these films are. All of the studio's programs are taught and managed by experienced film industry professionals and conducted in a fully outfitted production studio based in the Made in NY Media Center by IFP in DUMBO.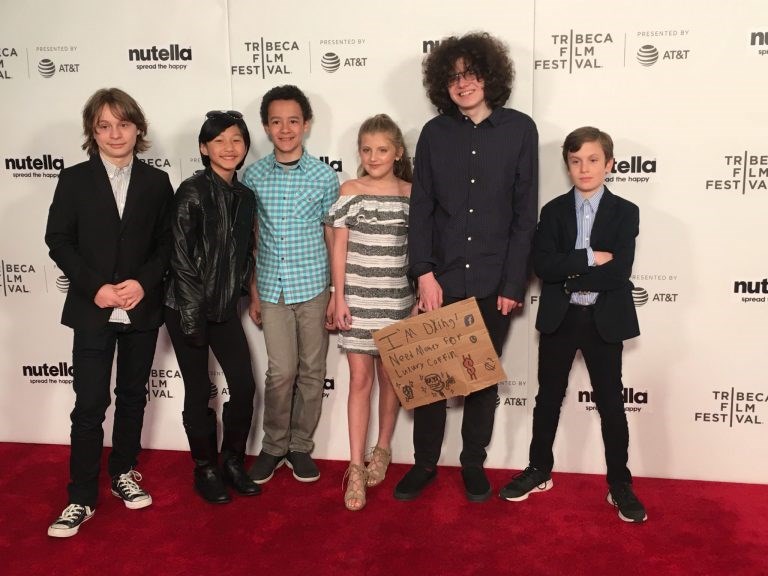 Six children worked on each film to write an original script while rotating between production roles (camera operator, boom operation, assistant director, etc) and acting. Each of the group of budding filmmakers was encouraged to create narratives that had poignant plot points while staying upbeat and humorous. The young participants were responsible for building their own sets, planning out and framing all of their shots, as well as using props in creative ways to propel the stories forward.
"We felt they went above and beyond [what was expected], and we were impressed by their hard work and creativity," said Che Chisholm, who founded the studio with her husband.
"Our goal at Automatic Studios is to encourage collaborative play and work ethic within our students. The film set is the perfect example of people working together to create something great. Everyone is equally important and has a significant role," said Chisholm. "We want them to learn how to be self-sufficient, because it will prepare them for the future on the film set or any other endeavors."
Automatic Studios was the Recipient of the Dumbo Dozen 2014 Award for DUMBO Business Development, and they received Best Cinematography Award 2017 at BRIC's Concrete Stories Brooklyn Youth Media Festival.
"They were beyond thrilled to have their films selected and screened at the Tribeca Family Film Festival!" Chisholm said.
Watch "Betting on Heaven's Door" here: