As a part of the Bed-Stuy Alive! Restoration Rocks concert, we gave the public a chance to weigh in and vote on the local artists that should perform as the opening acts.
The votes are in! Three Brooklyn artists were selected to represent! These young men and women create music with positive messages, that empower and inspire.
WINNERS: Restoration Rocks 2014
Blak Orfan is a Bed-Stuy, Brooklyn based Hip-Hop group that consist of 2 women: Mis.Ayo & Just Brandii. They've been compared to the modern day "Salt & Pepa" "Zhane" & various dynamic duos. Their most recent work has been the release of their video "Never too late". They continue to rock stages & crowds with their dynamic chemistry. Trust me, you want to see these ladies in action!
Amor Lilman This young man...gets the award for persistence in addition to his talent. His father has tried to get him on the stage for four years. Official music video for 11-yr-old rapper Amor Lilman's new single "Whats Going On," with appearances by Brooklyn Borough President Eric Adams.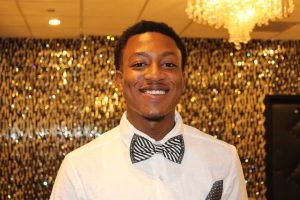 Markus Arthur 16 year old Markus Arthur was born in Brooklyn, New York. Markus attends Talent Unlimited High School for the Performing Arts. He is majoring in instrumental music and is a sophomore. He aspires to be a film, music producer, and ultimately an attorney. His love of the Cello has afforded him the opportunity to play with the "Noel Pointer Phantazia Youth Orchestra" since 2008 to 2012. Markus received by far the most votes, placing him at the top.