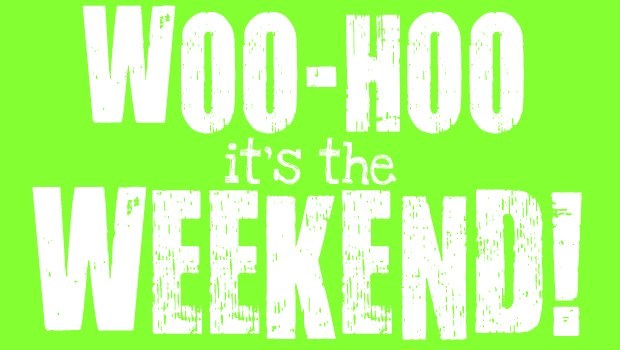 It's a five-week countdown until the end of summer. So if you haven't yet "gotten it in," the way you expected this summer, you better jump on it! Lucky for you, this weekend provides a delicious menu of fun activities to not only dig into, but possibly even make up for lost time!
FRIDAY, August 14
Cruel Summer 80s Dance Party!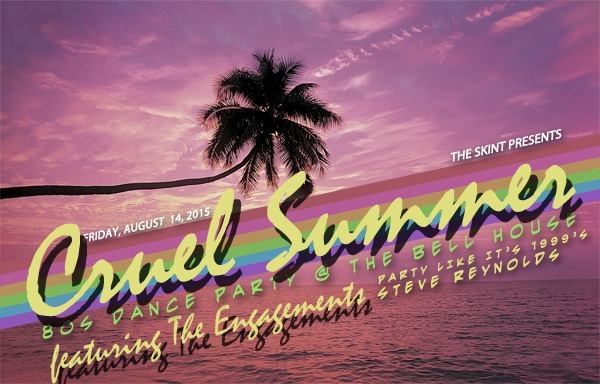 Fri Aug 14 8:00 pm at The Bell House, located at 149 7th St Brooklyn is the Cruel Summer 80s Dance Party! The Engagements cover band brings you the 80s dance party you've always wanted!! A-ha / Bananarama / Berlin / Boss / Bowie / Cameo / Cars / Cure / Eurythmics / Falco / Fixx / Flock of Seagulls / Gary Numan / Go-Gos / Hall N Oates / INXS / Journey / Men At Work / Madonna / Michael Jackson / Modern English / Outfield / Pet Shop Boys / Prince / Simple Minds / Smiths / Talk Talk / Talking Heads / ...
Plus Party Like It's 1999's Steve Reynolds!! Two sets from The Engagements with Steve Reynolds DJ'ing before, between, and after! DJ starts at 8pm!
Indie 80s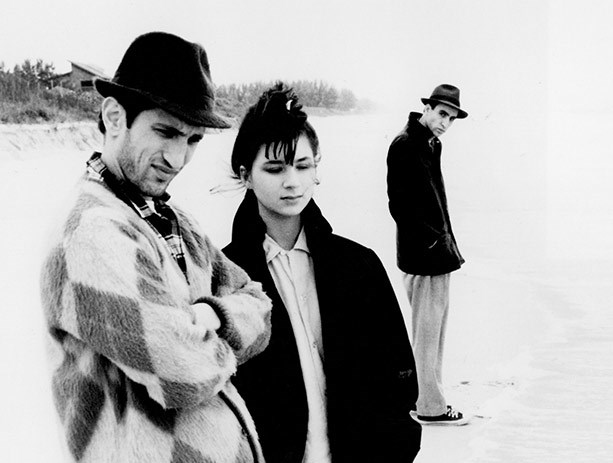 Now through August 27,BAMcinématek and Cinema Conservancy present Indie 80s, a six week, 60+ film series spotlighting the independent films of the neglected decade between the golden age of 70s New Hollywood and the indie boom of the 90s. Exploring the textures of regional America and uncovering alternative histories to the supposed monoculture of the Reagan years, independent filmmakers of the 1980s offered up an edgy alternative to overblown Hollywood blockbusters and the straight-laced conservatism of the era. Go here to for more information and to purchase tickets.
SATURDAY, August 15
Tap + Cork Beer and Wine Festival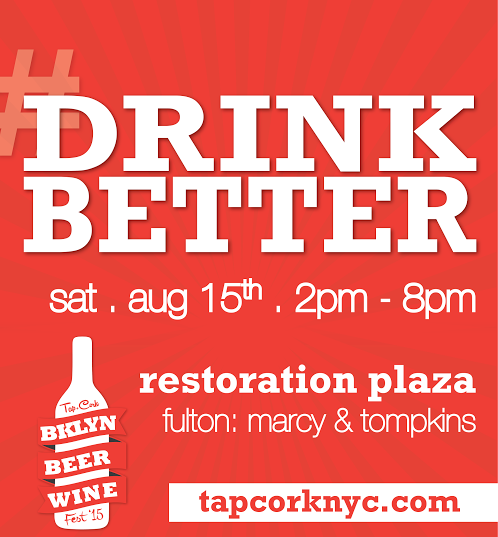 Saturday, August 15, at Restoration Plaza, located at 1368 Fulton St., is the return of Tap + Cork, featuring tasting tables of dozens of craft beers and artisanal wines, food and other local vendors, accompanied by DJ sets and live musical performances. Tickets are on sale now $20/advance; $30/door. Admission includes 15 drink tickets (additional tix may be purchased at event) and commemorative sampling cup. For tickets or more information, visit www.tapcorknyc.com.
Soul of Brooklyn

MoCADA's Soul of Brooklyn Festival is a borough-wide celebration of the diverse arts and cultures of Brooklyn's African Diaspora, takes place annually in August.This weeklong series of events promotes African Diasporan arts and culture while supporting partnerships between local arts organizations and Black businesses. The festival includes over 20 performances, street fairs, educational events, workshops, tastings, film screenings and shopping opportunities, making Soul of Brooklyn Festival the premier venue for tourists, arts enthusiasts and locals to experience all that Brooklyn's African Diaspora has to offer.
Soul of BK Festival Opening Day
August 15 @ 1:00 pm - 8:00 pm
Self-Care Sundays | Yoke: Yoga + Music Pop-Up
August 16 @ 12:00 pm - 3:00 pm
August 17 @ 7:30 pm - 9:30 pm
SUNDAY, August 16
Afros the Exhibit—Artist Talk and Closing Reception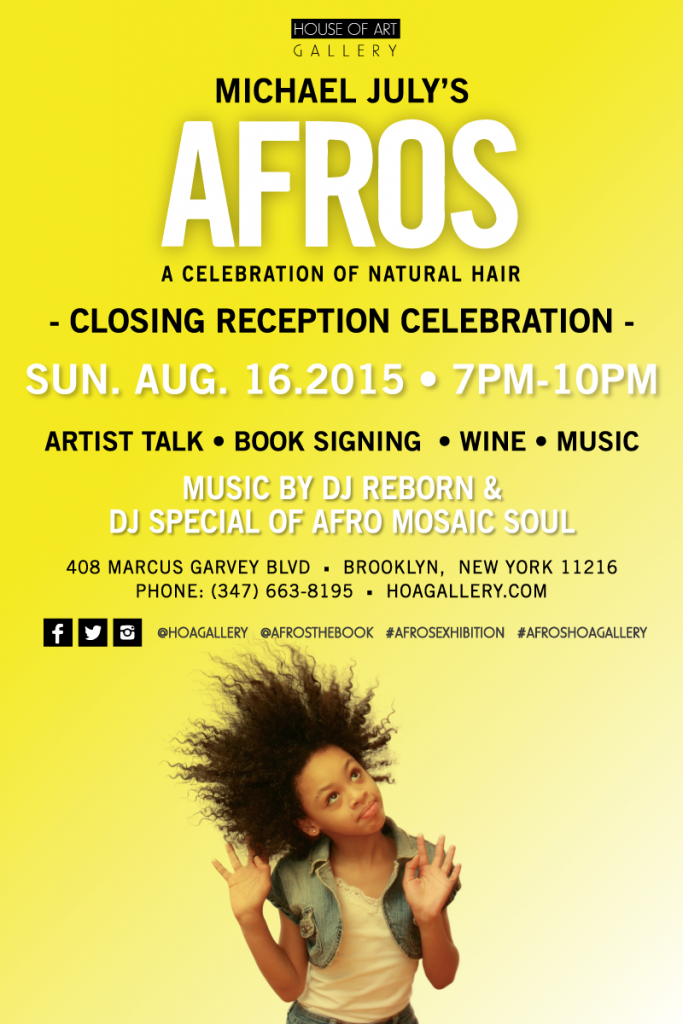 On Sunday, August 16, plan an evening in Bed-Stuy at House of Art Gallery, for an Exclusive Clip & Panel Discussion inspired by Stanley Nelson's new documentary "The Black Panthers: Vanguard of the Revolution!" w/Michaela Angela Davis, Michael July, Moikgantsi Kgama & Sam Aleshinloye at HOA Gallery 4pm-6pm.
Afterwar, stay for the closing reception for "AFROS - Celebration of Natural Hair" Exhibition. During it's run from June 20th until this date in time the exhibit has attracted visitors from around the world and has been covered by a number of media outlets. As a farewell, come listen to the sounds of DJ Reborn & DJ Special of Afro Mosaic Soul to do what they do best. There'll be wine, a book signing and artist talk from author Michael July at one of the flyest gallery spaces in Brooklyn!
Bondfire Radio Dance Party

Sunday, August 16, The 2015 Bondfire Radio Audio celebrates the growth of BFR and independent media. It kicks off on Sunday, August 16th and you're invited!
12 HOURS of LIVE DJ's, shows, guest broadcasters, panels and more. Taking place on The Vazquez Building's beautiful covered rooftop rain or shine with vendors, music, performances, interviews, and more!
10am - 10pm
Tickets: https://bfraudiofestival.splashthat.com/
Listen live on https://bondfireradio.com/

This underground indie music fete in Billieburg is jumping off this weekend, Sunday, Aug 16, beginning at 2:00pm! If you haven't checked it yet, that's because you weren't in-the-know. But... now you are! Consider yourself informed! This years BBQ features Claude VonStroke/ Justin Martin/ Shiba San/ J.Phlip/ Kill Frenzy w. Special Guest Slick Rick! To purchase tickets, go here.