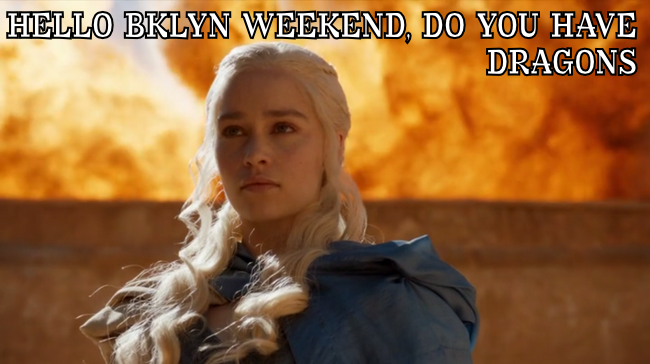 The weekends are starting to look way up: the sun stays in the sky 'til later in the day, Mother Nature has been holding off on the precipitation, and the good people at HBO have returned Game Of Thrones to TVs, computers and tablets, for another intrigue and murder-filled season.
Unfortunately, going to a Brooklyn Nets playoff game is not on the agenda this weekend, as the opening game is in Atlanta. Personally, I think Atlanta is going to slap Brooklyn around like a cocktail mixologist smacking mint leaves, and just hope that it's not a series sweep. Still, if you got an extra playoff ticket and need a knowledgeable, verbose, slightly funny person to give a ticket to the game, when the series comes to Barclay Center, and you have it for free, hit me up!
There's a bunch of interesting and fun events happening this weekend in Brooklyn and since we're the county of Kings and in light of the new GOT season and the temporary nature of kings on that show, I will use a Khaleesi system to rank my level of anticipated fun and/or worthiness of the event. Khaleesi system on a 0-10 scale.
FRIDAY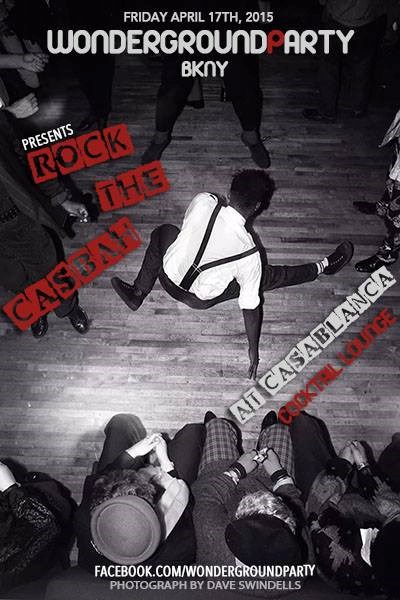 CASABLANCA-300 Malcolm X Blvd, Friday, April 17th, 9pm, Free (BedStuy)
The WonderGround party is still going strong and still bringing that boombastic beat to the beautiful and boogieful in BedStuy Brooklyn and beyond. It's both local and international at the same time, as on any given Friday, you'll find people from the neighborhood, the Netherlands or Nigeria, all dancing to everything danceable: from 80's, House and Classic Hip-Hop to Electro, Latin and dusty rare grooves.
It's a dance party for sure, so come prepared to leave it all on the dancefloor. Casablanca is a cool, neighborhood haunt, that's larger than most joints in the neighborhood and the drinks are priced right. This is a super solid choice to start your weekend and the people and music are always fun, so I give this 9 Khaleesis
SATURDAY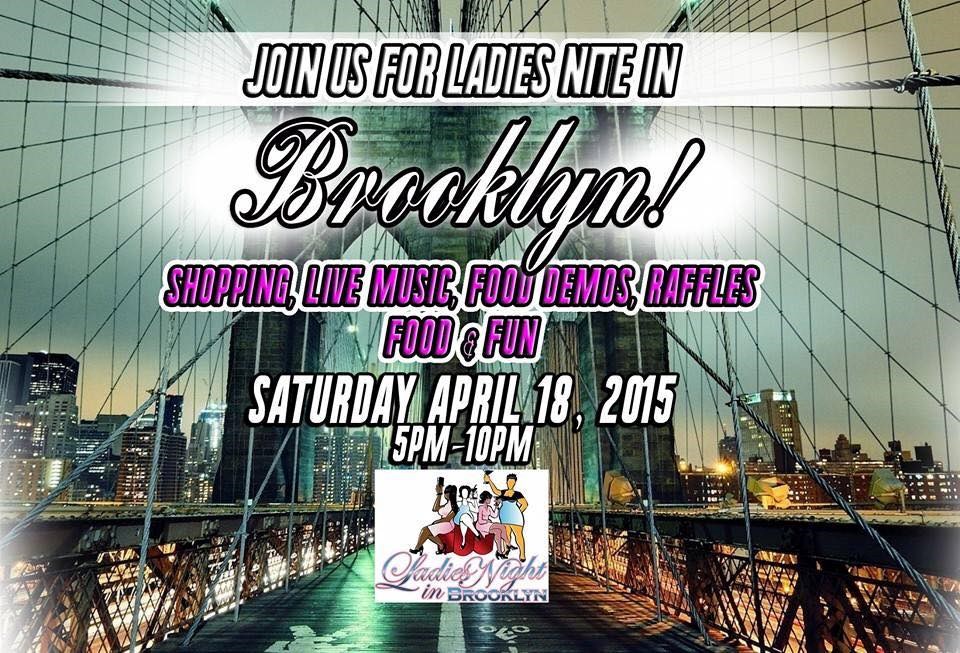 JUST FOR LADIES NITE-Restoration Plaza, 1368 Fulton St. Saturday, April 18th, 5pm-10pm (BedStuy). $10, $18 VIP
This sounds like a really good time out in BedStuy, with an early evening start, at a super convenient location at Restoration Plaza. It could easily be your pre-game for some fun, Saturday night festivities. They're going to have a nice selection of vendors selling products geared towards women, a chef demo, photo booth, lots of networking and the VIP ticket holders get some extras. You can hit up their Facebook event page HERE for more information.
Although it sounds like a cool networking and socializing atmosphere, If you're a guy, you can't attend! Bummer for the dudes. 8 Khaleesis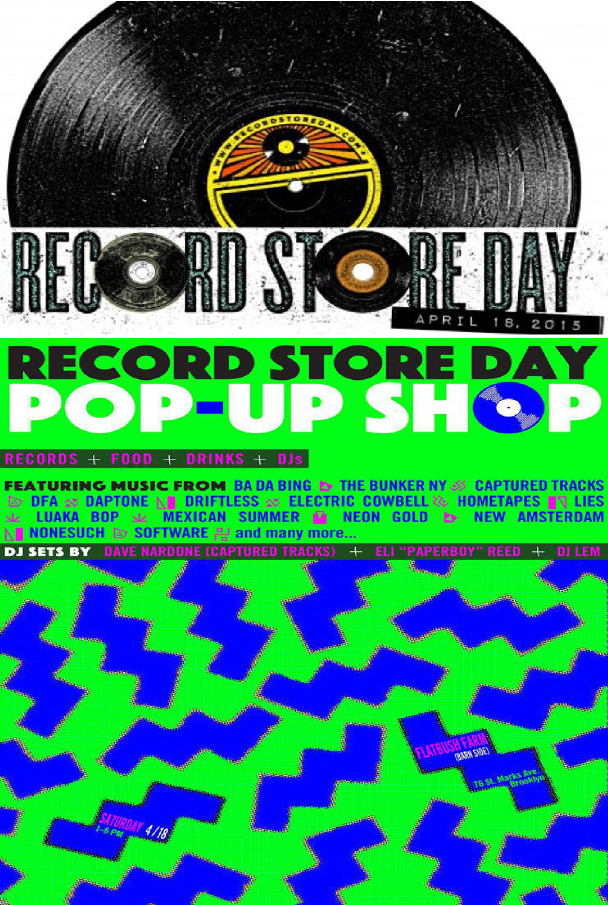 RECORD STORE DAY at Flatbush Farm, 76 St. Marks Avenue, 1pm-6pm, Free (Park Slope)
Record Store day is celebrated around the world this Saturday, April 18th. According to their website, "this is a day for the people who make up the world of the record store—the staff, the customers, and the artists—to come together and celebrate the unique culture of a record store and the special role these independently owned stores play in their communities".
Flatbush Farm is having a pop-up Record Store Day and will feature a fun line-up of DJs and sell records from quality labels such as DFA, Daptone, Electric Cowbell, Mexican Summer and many others, and you can reach the FB event page by clicking HERE. Since Flatbush Farm is really a restaurant and bar, you can expect good food and booze as you shop records and listen to DJs, while feeling part of a community, knowing that vinyl heads across the country and across the world, are doing the same thing. Record Store Day is important and having it at a pop-up shop sounds fun. 8 Khaleesis


Spring Festival, J-Collabo, 300 7th St, Saturday, April 18th, 1pm-8pm, Free (Gowanus)
This event is chock full of fun sounding workshops and performances and they're all from the Japanese culture. It's workshops on meditative writing. It's workshops on origami. It's workshops on Shochu making, which is a distilled Japanese spirit, that tastes great in cocktails or alone. Then it's dance performances, opera performances, film and just a boatload of activity and programming during the all day event.
It appears to be free, so hit up their FB event page HERE for more information, because it's a lot to do. It's a good day of Japanese culture and it's hand on, with workshops that allow you to make stuff and making stuff is the ingredients of a good Saturday afternoon. The J-Collabo location seems pretty big since it's holding a full lineup of activities under one roof. It's also in Gowanus (or the edge of Park Slope), so having that much space would make sense.
It all sounds awesome, though I hate that it's so far away. 9 Khaleesis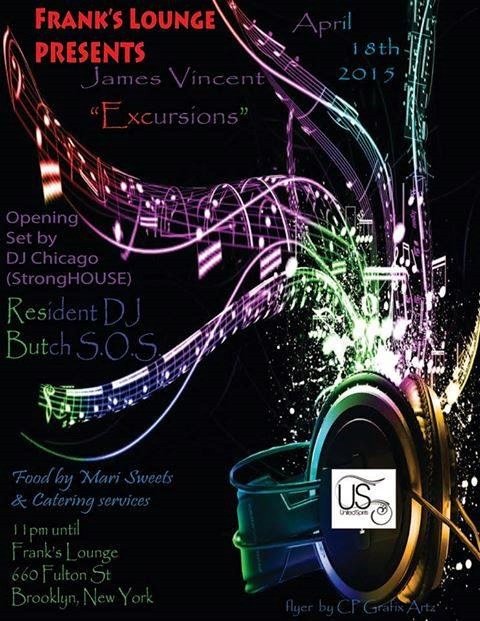 James Vincent's 'Excursions" Frank's Lounge, 660 Fulton St., Saturday April 18th, 11pm-5am, $5 (Ft. Greene)
Frank's Lounge always has good dance parties upstairs. Sometime's they're really crowded and sometimes they're pretty light on attendance, but if you like House Music, it's still all good since the DJ's rock, the environment is friendly and the dance floor is made of wood. It's been in Ft. Greene since 1974 and is a Brooklyn gem. The downstairs has gotten really popular with the new comers to the neighborhood, but upstairs has it's own, unique appeal.
Saturday night is going to have three DJs (Butch SOS, Chicago & James Vincent), and will also be catered, with plates of food that's tasty and that won't assault your pockets. Of course the drink prices at Frank's is always on point, and by on point I mean they're known to be priced for the working man! You can hit the FB event page by clicking HERE. So yeah, food and drinks will be priced just right. Always a good time at Frank's Lounge. 8 Khaleesis


Artist Roundtable: Art, Protest and The Black Body, Saturday, April 18th 2pm, Brooklyn Museum (Crown Heights)
This is an important event at the Brooklyn Museum and this is from their event page: "Join us for this conversation on the artist's role in social protest featuring new and alternative voices including dissident artist Dread Scott, multimedia artist Rashaad Newsome, Brooklyn-based street artist Tatyana Fazlalizadeh, and Ferguson, Missouri, activist artist Damon Davis."
Not sure of where in the Museum it will be held or how long it will run, but you can link the FB event page by clicking HERE and ask them questions that I can't answer. In light of the violence against black men and women, by police officers across this nation, it's of real importance for people to have discussions about what it all means. I give this 9 Khaleesis
SUNDAY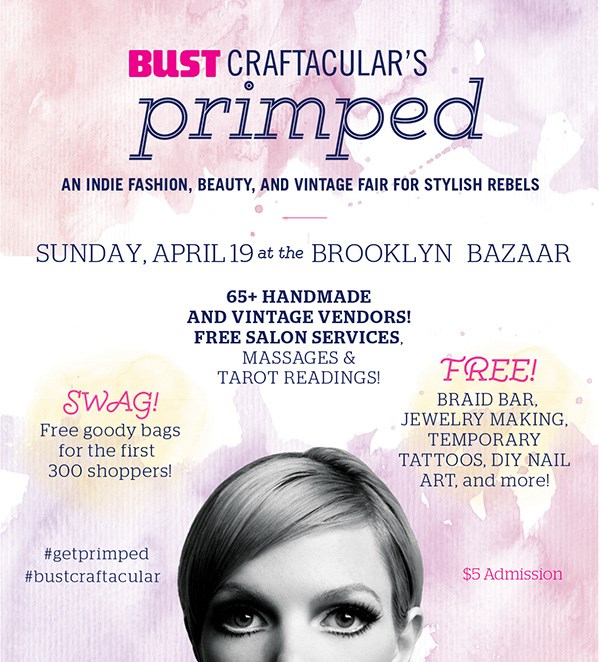 Bushwick Bazaar-Bust Craftacular's Primped, 12 Jefferson St., Sunday, April 19th, 11am-6pm, $5 (Bushwick)
It's the second annual Bust Craftacular's Primped, which is a vending event that has a bit of everything, including free services and free swag bags for the $5 admission fee. Held at Bushwick Bazaar. Tarot readings, massages, salon services, loads of vendors and DIY instructions on temporary tattoo making, nail art and just a bunch of other stuff, you can't go wrong with this to start off your Sunday. Check out their FB page by clicking HERE, to get more information and to ask any questions.
The first 300 customers get a free swag bag, so that's a reason alone to nurse your hangover and get over to the venue early. This is definitely a 9 Khaleesi type of event, IF they didn't use the terms "Indie" and "DIY, which I am ridiculously tired of seeing. They also make no mention of a DJ, which always makes vending events more fun and for those reasons, I say 8.5 Khaleesis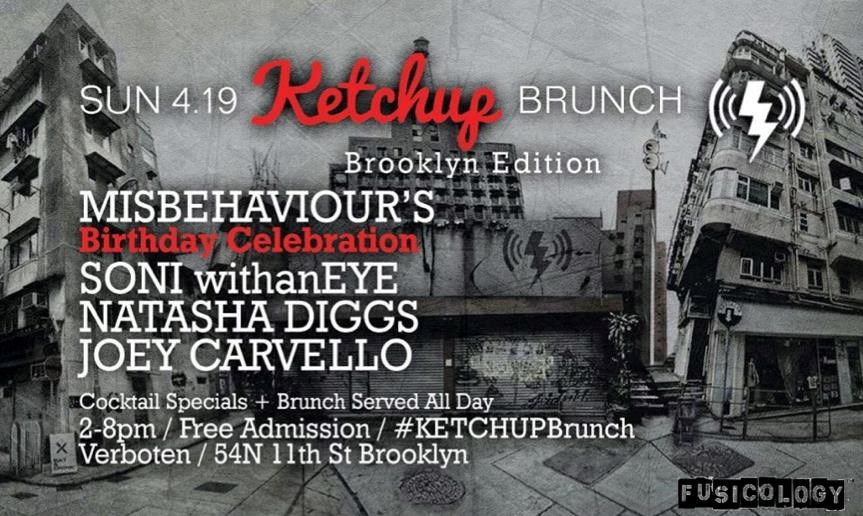 Verboten-Ketchup Brunch, Sunday, 54 North 11th St., April 19th, 2pm-8pm, Free (Williamsburg)
Whether or not Brunch is your favorite meal or just a chance to get boozy in the daytime, Ketchup Brunch sounds like an excellent daytime event! There's cocktail specials all day and brunch is served all day, so if you wake up late after an intense Saturday nite rave with Bill Murray, you can still partake in their breakfast + lunch combo that has come to define NYC weekends.
The DJ lineup is good, with Misbehaviour, Natasha Diggs, Soni withanEYE and Joey Carvello. Its in the Williamsburg neighborhood, so you can take advantage of all the things that hood has to offer and perhaps hit a vendors market or two, for your Spring wardrobe update! I give it 8 Khaleesis.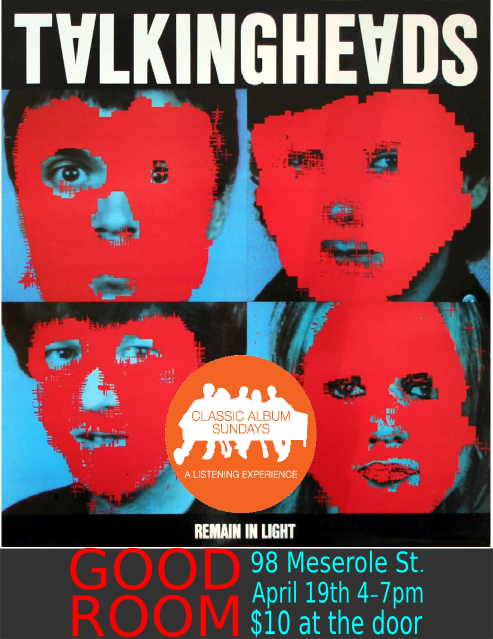 Good Room-Classic Album Sunday, 98 Meserole St., April 19th, 4pm-7pm, $10 (Williamsburg)
The Talking Heads are a very seminal band that made ground making music in the 80's in NYC, and during the interesting moment when New Wave, Hip-Hop, Punk Rock, Afrobeat and Rock & Roll made crazy love and produced music that sounds like the stuff on Remain In Light. Classic Album Sunday is a chance to sit in a sonically well balanced room and listen to not only a classic album, but also to the music that influenced the artists who made the album.
You can check out the FB event page HERE for the sound equipment list (which is important for the listening experience), ask any questions and see posts about the event and past albums that were played. I give it 8 Khaleesis

So yeah, it's obviously more events popping this weekend in Brooklyn, but these are a few of my pics that I think will be fun. Get out in those streets and feel free to post feedback/pics of any events that you attend.