WHAT: 2013 Katra Film Series Grand Finale-- The finalists will be considered for the Best Short Film and Audience Choice Awards. The Top Prizes include a one-on-one meeting with acclaimed Hollywood Producer Stephen Nemeth, $1,000 rental package from Hello World Communications, and a $500 prize and guaranteed distribution with Seed&Spark!!
WHEN: Saturday, January 25, 5:00pm
WHERE: 289 Kent Avenue at S2, Bklyn, NY
HOW MUCH: $15. To purchase tickets, go here.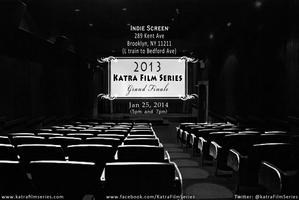 WHAT: 2014 New Year Book Giveaway-- Join the Brooklyn NAACP Education Committee in collaboration with the Brooklyn Public Library, Macon Branch, and the African American Heritage Center to help Kindergarten - 3rd Graders kick-off a positive New Year.
WHEN: Saturday, January 25, 1:30pm — 3:30pm
WHERE: Macon Branch Library, 361 Lewis Avenue, Bklyn, NY
HOW MUCH: Free
WHAT: 10th Anniversary of the Brooklyn Israel Film Festival—Come experience the last two days of films that exemplify the best of new Israeli cinema, the festival has built a major following across the tri-state region for its unique selections and provocative discussions with film experts. The 2014 selections focus on relationships within three distinct Israeli communities: Mainstream, Gay and ultra-Orthodox.
WHEN: Sat., Jan 25th at 8:00pm - "Out in the Dark," and Sunday, Jan. 26th at 4:00pm - "Sharon" and Sun., Jan 26th at 7:00pm - "Fill the Void,"
WHERE: 236 Kane Street (between Court Street and Tompkins Place)
HOW MUCH: $12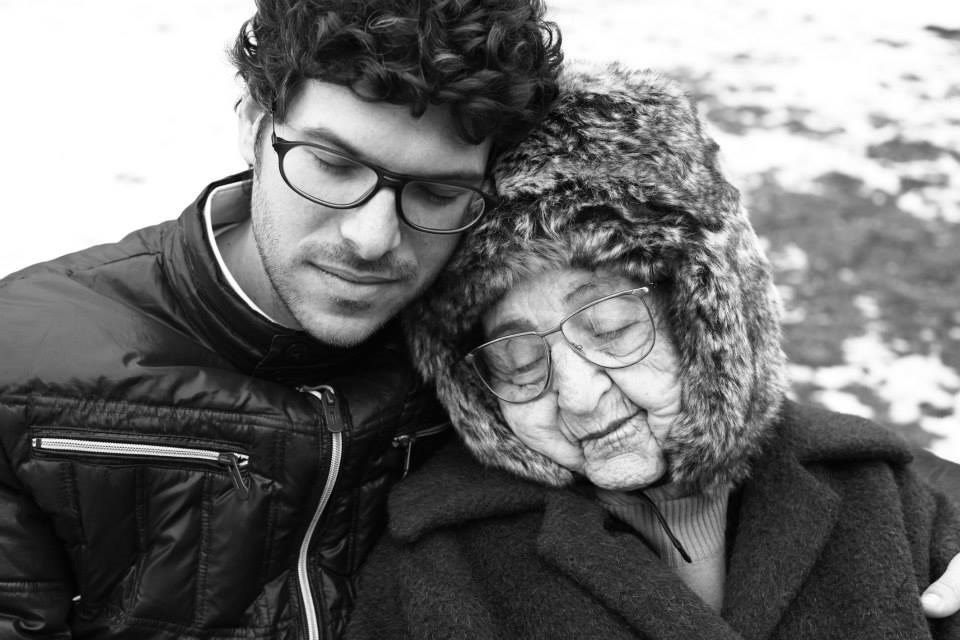 WHAT: Amazing Brooklyn Museum Scavenger Hunt-- POGO Events presents The Amazing New York Scavenger Hunt — part scavenger hunt, part obstacle course and ALL Brooklyn Museum! A series of clues leads you around the Brooklyn Museum performing mental challenges along the way. Each member of the winning team receives a New York City gift package. The hunt takes two hours. Please wear comfortable shoes. One member of the team should have a smart phone (either Android or I-Phone).
WHEN: Saturday, January 25, 12:30pm — 3:30pm
WHERE: Brooklyn Museum, 200 Eastern Parkway, Bklyn, NY
HOW MUCH: $30. Go here to buy tickets.
WHAT: First Time Homebuyer Series. Hosted by Bridge Street Development Corporation, in this two-day series you will receive a certificate that shows lenders and realtors you are qualified and ready to purchase a home. Through this course, you'll also have the opportunity to learn about downpayment assistance programs.
WHEN: Saturday, January 25, 10:00am and Saturday, February 1, 2:00pm
WHERE: Bridge Street Development Corporation, 456D Nostrand Avenue
(enter on Jefferson), Bklyn, NY
HOW MUCH: $50. Participants must register online to participate. Please click here to complete your registration.
WHAT: TracyTastings: Fresh Vintage Clothing Sale. Taste, tip, twirl, shop!
WHEN: Sunday, January 26, 1:00pm — 4:00pm
WHERE: 216 Jefferson Ave (Nostrand/Marcy), Bklyn, NY
HOW MUCH: Free. Clothing available for purchase.
WHAT: American Moses: A Reading—Acclaimed author and journalist Stephen Witt will read from his classic American Passover novel, "American Moses." American Moses follows Jewish-American bottom scrubber, Southie Lewis, and his black wife, Zipporah, as they lead an assortment of Jews from New York to Las Vegas.
WHEN: Sunday, January 26, 3:00pm
WHERE: The James E. Davis Multicultural Museum of Peace, 298A Brooklyn Avenue, Crown Heights, Bklyn, NY
HOW MUCH: Free
WHAT: Inauguration Ceremony for City Councilmember Antonio Reynoso—Join City Council Speaker Melissa Mark-Viverito, Congresswoman Nydia Velazquez and Brooklyn Deputy Borough President Diana Reyna, invited speakers swearing in.
WHEN: Sunday, January 26, 12:00pm — 2:00pm
WHERE: 353 S 3rd Street (between Keap and Hooper streets), Bklyn, NY
HOW MUCH: Free
WHAT: Six Draughtsmen--If you haven't done so yet, check out Six Draughtsmen at the Museum of Contemporary and Diasporan Arts. Six Draughtsmen highlights the diverse drawing practices of six artists. Arguably the oldest of all mediums, drawing has evolved to redefine and expand its parameters in this increasingly experimental era of contemporary art. Navigating somewhere between the traditions of the past and an imagined future, contemporary drawing both embraces and challenges drawing conventions in medium, surface and concept.
WHEN: Now through April 6, 2014
WHERE: MoCADA, 80 Hanson Pl., Bklyn, NY
HOW MUCH: Free