Summer is over. But before you hunker down and retreat to the comforts of your home, check out the lineup of activities at Weeksville Heritage Center this Saturday, October 10, from 12:00noon — 6:00pm.
Weekends are back on at Weeksville, kicking off with a smorgasbord of events to choose from for the entire family, including arts workshops, jazz performances, film screenings and more!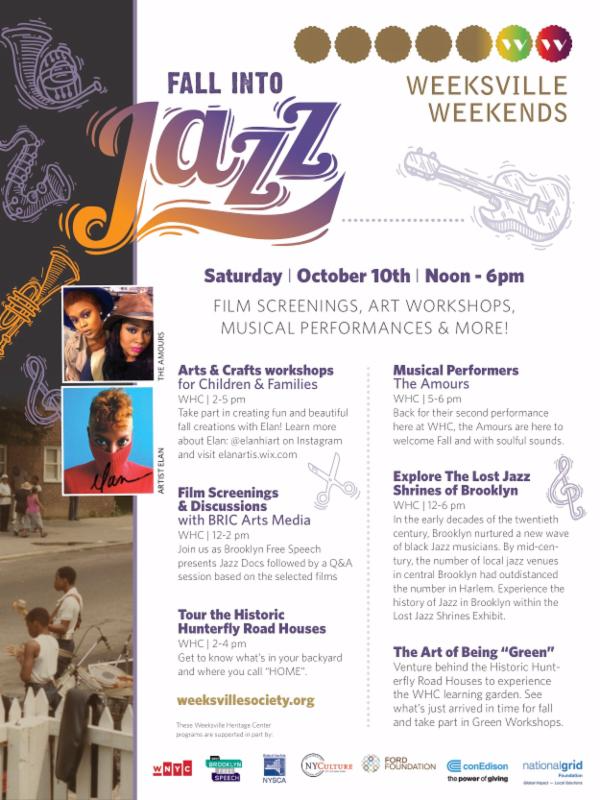 Weeksville Heritage Center is located at 158 Buffalo Avenue in the Crown Heights section of Brooklyn. For more information, go here.