The weekend is here, so let's all cheer. Ok, maybe not cheer. That might be a bit much, but the weekend is a reason to have a drink, cut a rug and gather with friends. So in that spirit, here's a few recommendations for your social calendar.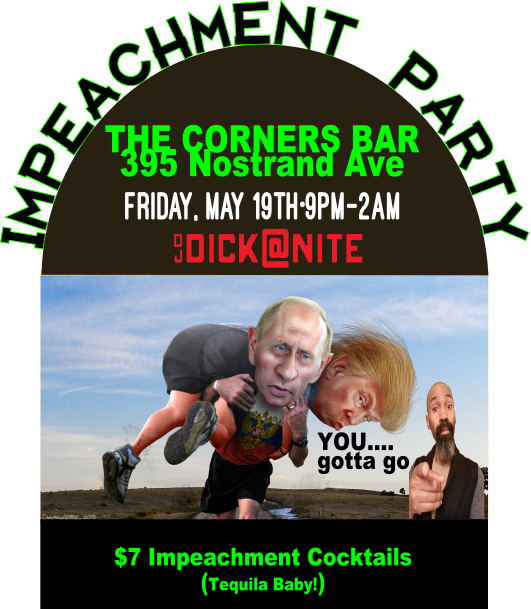 Impeachment Party, The Corners Bar, 395 Nostrand Ave, Friday, 9:00 p.m. - 2:00 a.m., Free (Bed-Stuy)
45 is in trouble. He's in bed with the Russians, and the ruskies are getting a bit kinky! He's firing folks investigating his administration's shenanigans, his wife won't leave Trump Towers, and it's so much drama up in 1600 Pennsylvania Avenue, no real work is getting done. The whole situation has led the murmurs of impeachment turning into a mini choir, so this Friday, we're going to add our voice; and if we can't think impeachment into existence, maybe we can drink it into existence. DJ Dick At Nite (me) provides the gnarly soundtrack, and we'll have $7 Impeachment Cocktails on deck, to liquidate the moment!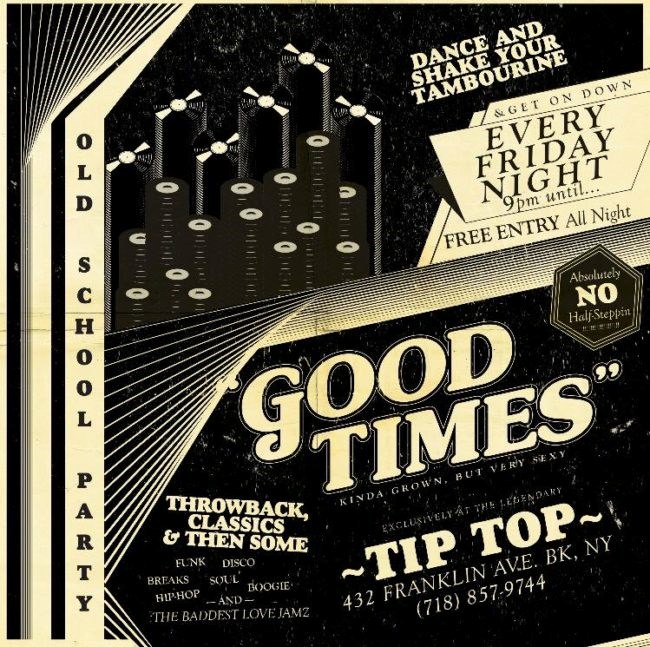 Good Times, Tip Top, 432 Franklin Avenue, Friday, 9:00p.m - til late, Free (BedStuy)
The crew that brings you Bump & Hustle at Bed Vyne Brew is launching a weekly all-vinyl Friday night party, this weekend at Tip Top bar. The classic Bed-Stuy institution on Franklin Avenue will provide you with old school pours from bartenders, priced from another era. This true "dive" bar will ease your mind but not stress your pocket. And there's also food, which is often fish and chips. Can't beat this one with a stick, though they do encourage shaking a tambourine to the beat.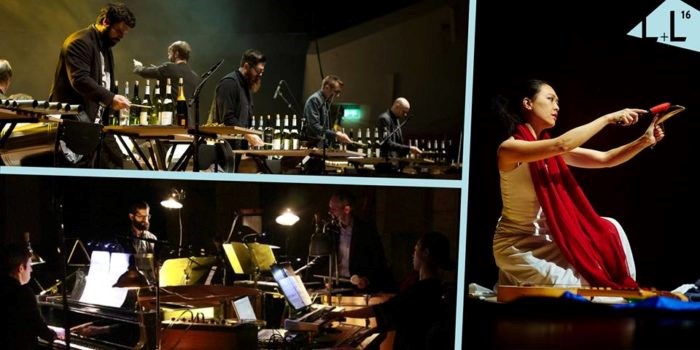 Look & Listen Festival, 16th Season, Day 2, BRIC, 647 Fulton Street, Friday, 8:00 p.m. - 11:00 p.m., Free (Fort Greene)
The 16th season of the Look + Listen Festival is here and, for the second year in a row, the concerts are free! Take your friends to this and you'll officially become the "art connect" in your crew!
The second concert of this season's Look + Listen Festival will be hosted by Lara Pellegrinelli on the Stoop at BRIC House alongside This Land Is... The 29th Annual Contemporary Art Education Exhibition, which celebrates the creative spirit of over 800 student artists participating in BRIC's school-based residency program.
Enjoy performances from:
* Yarn/Wire
* S? Percussion
* Jen Shyu
* Ensemble Échappé
Featured works include L+L's commissioned piece from composer Žibuokl? Martinaityt? and L+L Composer's Competition winner, Nina C. Young. Click here for the FB Event page.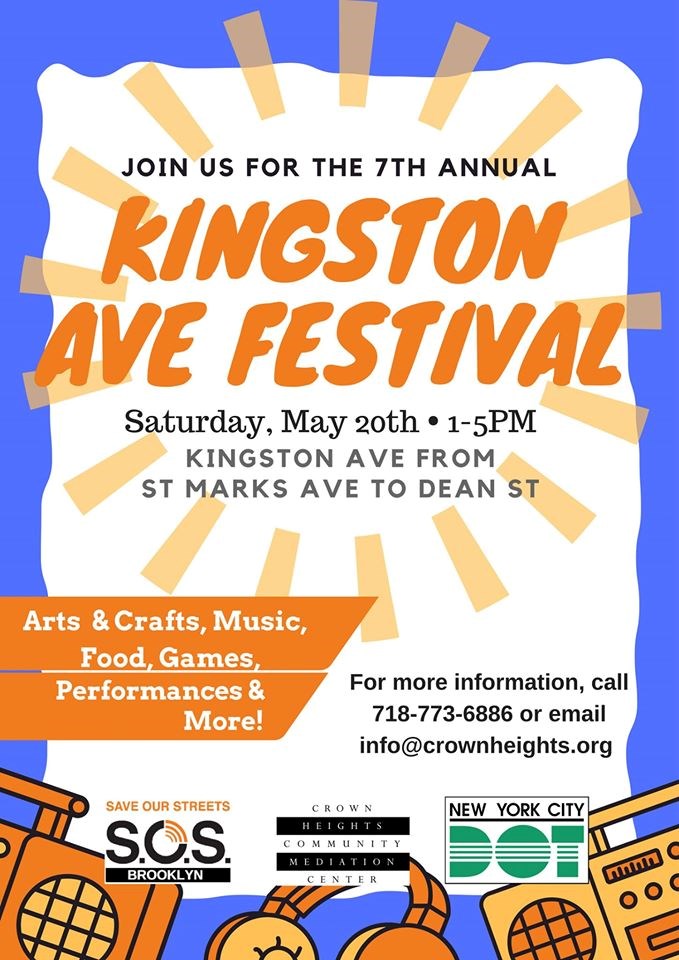 Kingston Avenue Street Festival, Corner of Kingston & Bergen, Saturday, 12:30 p.m.-5:30 p.m., Free (Crown Heights)
This will most likely be your first block party of the season, and honestly, it's a little early for block parties. Hold up, what did I just say...it's never too early for a block party! The 90 degree weather won't be around on Saturday, but at least it won't be raining!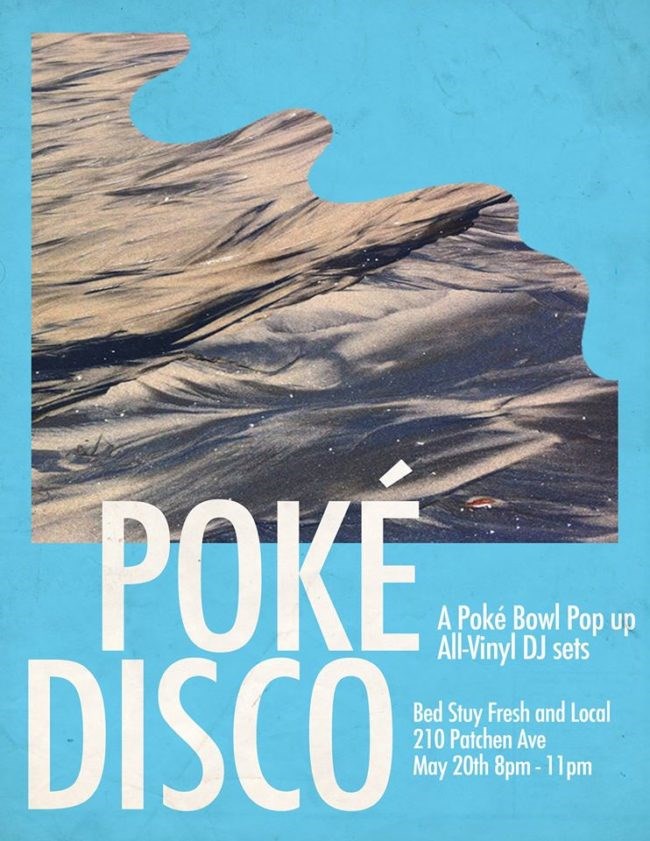 Pòke Disco, BedStuy Fresh and Local, 210 Patchen Avenue, Saturday, 8:00 p.m. - 11:00 p.m., Free (BedStuy)
An all-vinyl DJ set with fresh Pòke bowls is a great beginning to a Saturday night and, from a place that specializes in fresh and organic produce, it should be delish! BedStuy Fesh and Local is a food market/cafe, where you can eat tasty and healthy sandwiches, salads, empanadas and order fresh juice, tea, kombucha and other beverages from the counter. And apparently, they also make a mean vegetarian pizza - from scratch!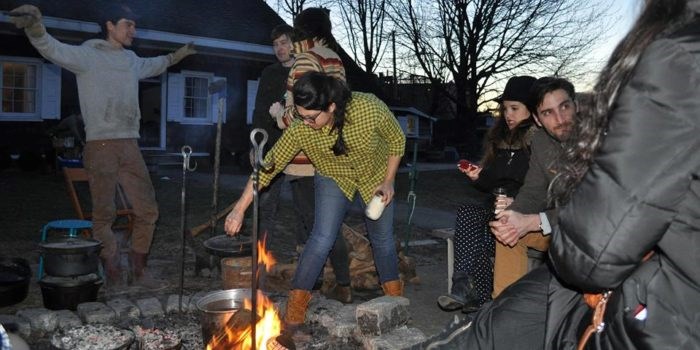 Open Fire Cooking Class With Bread and Brew Tasting, The Wyckoff House Museum, 5816 Clarendon Road, Sunday, 2:00 p.m. -5;00 p.m., $49 (East Flatbush)
NYC's oldest house, now museum, is set on 1,5 acres of land, in East Flatbush. This sounds like a lot of fun, although honestly, anything that harkens back to the 1600s, 1700s and 1800s in America will inevitably make me think of slavery. Sorry, not sorry. Still, it sounds super interesting and fun, a great event to bring a date and have activities together! Here's something from their FB event page about the activities they host:
Hands-on open fire cooking classes with Sarah Lohman, historic gastronomist of Four Pounds Flour, as we make bread two ways (baking and frying) over an outdoor open hearth,
Learning primal skills like how to tell temperature without a thermometer, how to tell the doneness of food by us

ing your five senses, and how to build a bad-a$$ fire,

Sampling local beers and a discussion around how beer served as a staple of "the colonial diet".
Click Here to go to the Eventbrite page for more information and to purchase tickets.
There you go folks, go out and enjoy your weekend!