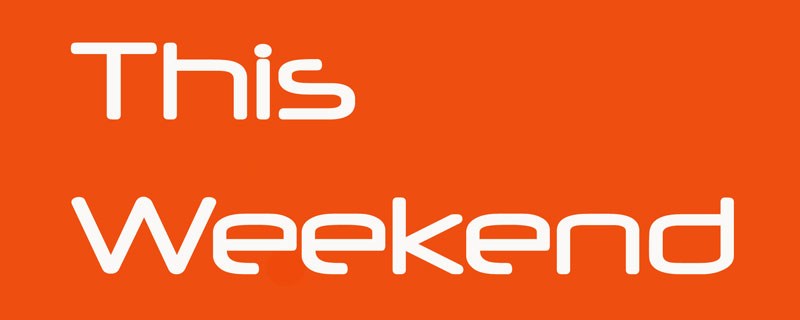 First of all, I would like to thank global warming for the spate of incredibly, unseasonable weather we've been having in Brooklyn recently, though it has made for difficult wardrobe decisions. Just the other day I thought about wearing a linen shirt, but the quandary was, can I wear it a few weeks before Christmas. A saw a girl in a pair of Ugg boots, sipping a Riesling, while her boyfriend sipped a brewski while wearing flip-flops.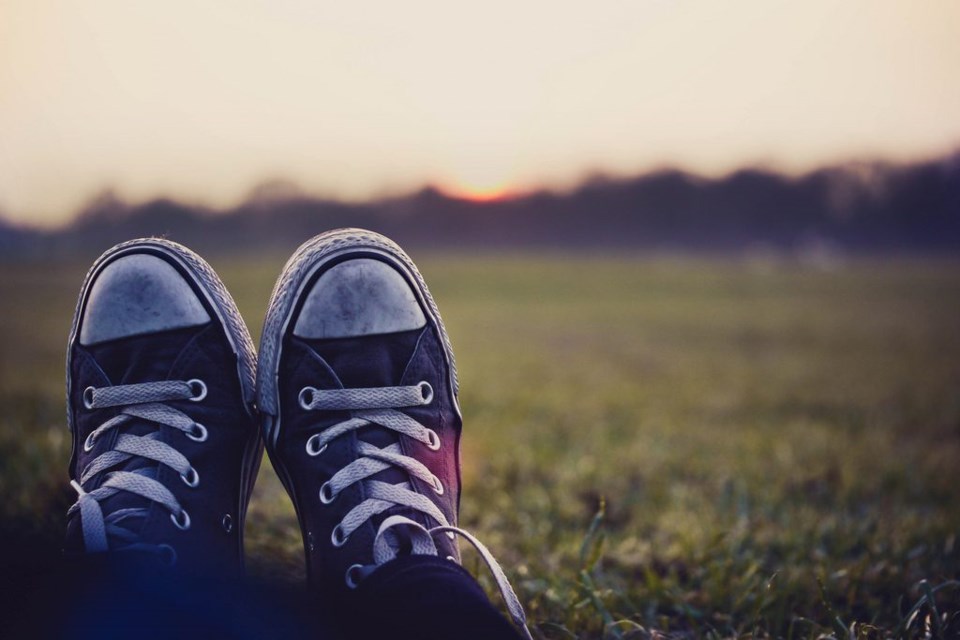 And another benefit of global warming is that it's created quite the pleasant, holiday shopping environment, with better than expected prices! So China, if the end result of all your illegal child labor and massive carbon emissions is bared midriffs and rooftop BBQs in December, not to mention way more affordable christmas gifts for the fam, then please don't stop the music.
Although the polar ice cap is in danger of floating down to Flatbush Avenue, it is still time to get out and enjoy your weekend, before an extinction level event just ruins everything. I suggest hitting up some holiday parties, drinking in excess and making horrible decisions you'll regret in the morning, because, as John Locke said, it's your god given, inalienable, natural right. Just make sure to take an Uber, because drinking and driving is one horrible decision you should never make. Now's here's some suggestions, both day, night and family oriented:
FRIDAY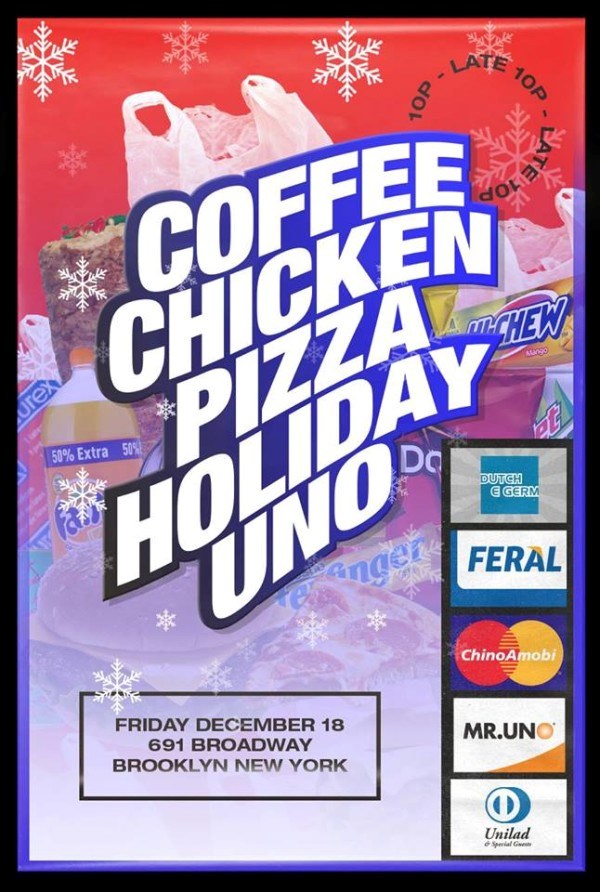 Broadway Chicken & Pizza, 691 Broadway, 10pm, Free (Bushwick)
A holiday party with bands, booze, DJs and debauchery is tradition for some people, but when you have that type of party at Broadway Chicken & Pizza in Bushwick, it then becomes a ridiculous "only in Brooklyn" event. I don't even know how they're going to do it, but I'm looking forward to it. Guess what kind of food they're gonna have? Chicken and pizza, DUH.
SATURDAY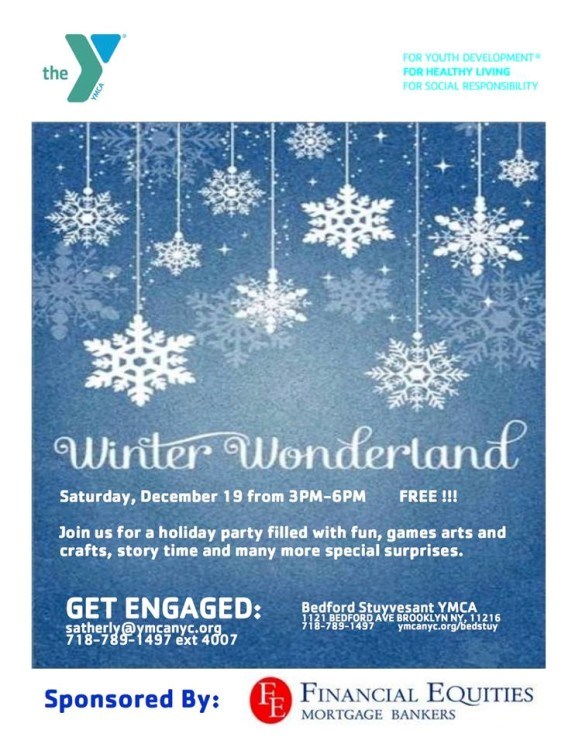 Bedford Stuyvesant YMCA, 1121 Bedford Avenue, 3pm-6pm, Free (BedStuy)
It's always fun at the YMCA and i'm not just quoting some trashy disco tune. To celebrate the season, they're having an all ages, family fun holiday party, with games, arts & crafts and special surprises. You can do something for yourself as well, because I'm pretty sure you can sign up for a membership while you're there, which I recommend. Am I a member of the Bedford Stuyvesant Y? No, but this ain't about me now is it? I suggest you go there, even if you're hung over from that Broadway Chicken & Pizza party, support a wonderful community organization and get an early jump on that new years resolution to work out more and lose ten pounds. They also won't judge when you kick your resolution to the curb and disappear in late January. You'll be MIA til late April, but they'll still be there for you when you return. They're chill like that...and besides, you purchased a membership so you're paying regardless.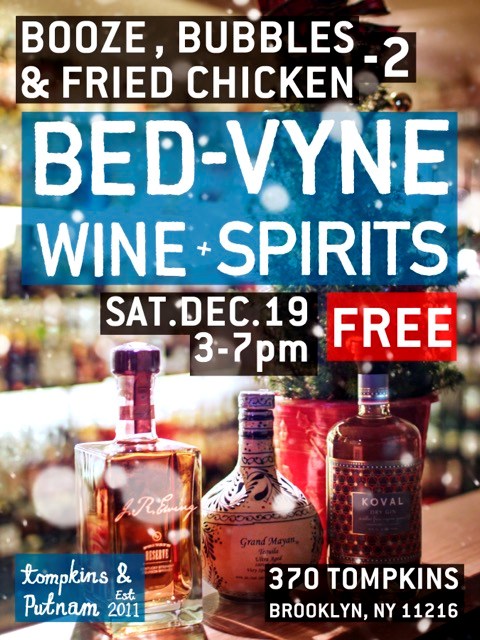 Bed Vyne Wine + Spirits, 370 Tompkins Ave, 3pm-7pm, Free (BedStuy)
If two words were ever meant to sit next to each other, it's Free Chicken, and If you're a lover of free chicken, then this weekend is looking up for you. But Bed Vyne Spirits is ratcheting it up several notches, because not only are they giving you chicken, but bubbles and booze as well. Actually, they're a classy operation, so it's actually Spirits, Bubbles and Fried Chicken. It's in their newly expanded, finely appointed wine & spirit shop, which is next door to Bed Vyne Brew, their popular wine and beer pub. In fact, I suggest you get it poppin' at both spots on Saturday, which is what I would do.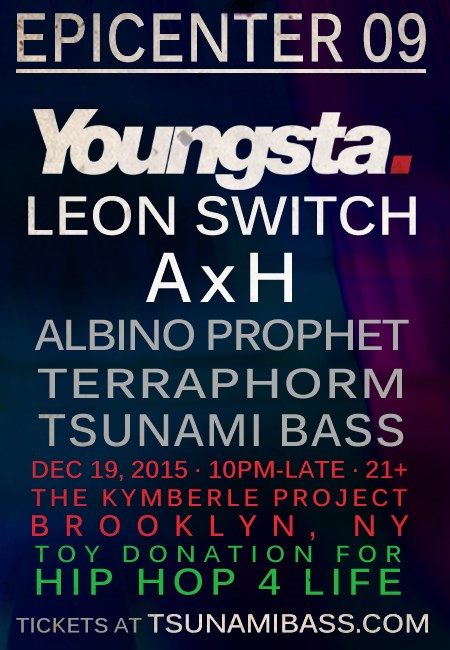 Epicenter 09, Kymberle Project, Epicenter 09, 1332 Atlantic Avenue, Ticket Event (BedStuy)
If you're gonna stay in BedStuy on Saturday night, you might wanna stop by Epicenter 09, a Tsunami Bass party. Their speaker game is on fleek, and apparently, they've added more to it! Hashtag-SoundSystemLife. It's a dope lineup of DJ's that will be commanding the ship for the debut of the custom Labhorn subwoofers that they're bringing to Kymberle Project on Saturday. But it's a full on experience, so the party also features lighitng & FX and entracer application by TBE, combined w/ a live reactive visual installation by JIGGLEBONES. Libations as well because adult beverages is what weekends are made for. On top of that, they're teaming up with the organization Hip Hop 4 Life, and holding a holiday toy drive. Hip Hop 4 Life is an award winning community organization, that takes marginalized youth and turns them into leaders. So bring a new or gently used toy or two, for a deserving kid or teen. It will make you feel good and so will all that bass!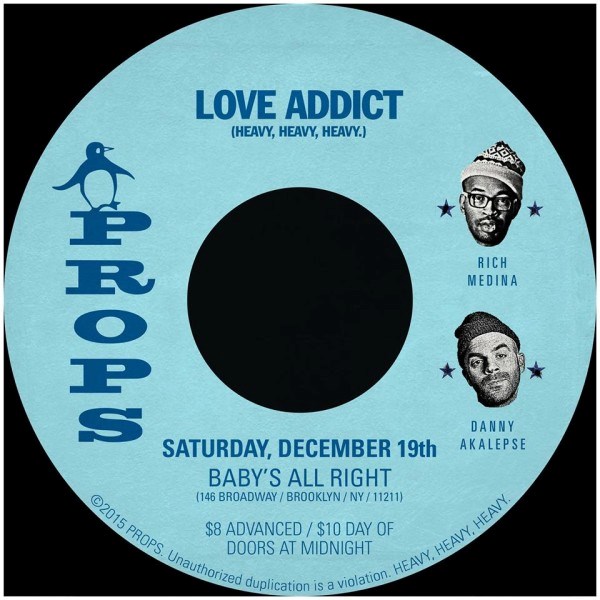 Props, Baby's All Right, 146 Broadway, $8-$10 (Williamsburg)
Two dope DJs playing everything worth playing on a Saturday night and in a very proper room. It's kind of a no-brainer with these turntable veterans. Baby's All Right is at the base of the Manhattan bridge, so if you're in Manhattan, it still super doable. You can get some pre-sale tickets by clicking Here and get ready to boogie and bounce.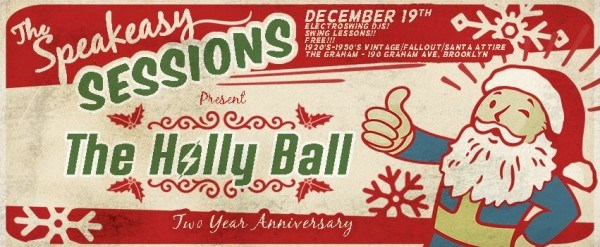 Speakeasy Sessions, The Graham, 190 Graham Avenue, 10pm, Free (Williamsburg)
It ain't got a thing if it ain't got that swing! I'm a record quoting machine in this piece, and it's not because of the spiced and spiked holiday eggnog I had on BK Live today. If you like swing dancing and music from a bygone, more dapper era, then this event is definitely for you! As it says on their Facebook event page, "Come celebrate 2 years of floor flushin' with The Speakeasy Sessions as we bring our unique blend of Prohibition Era, Steampunk, Vintage Style, Swing Burlesque and not to mention ELECTROSWING back to the speakeasy we call The Graham!"
To top it off, they'll also be giving free Swing Dance lessons by Brooklyn Swings, to help you conquer your fear of looking lost on the dancefloor. Before you know it, you'll be doing the Hucklebuck with the best of 'em.
SUNDAY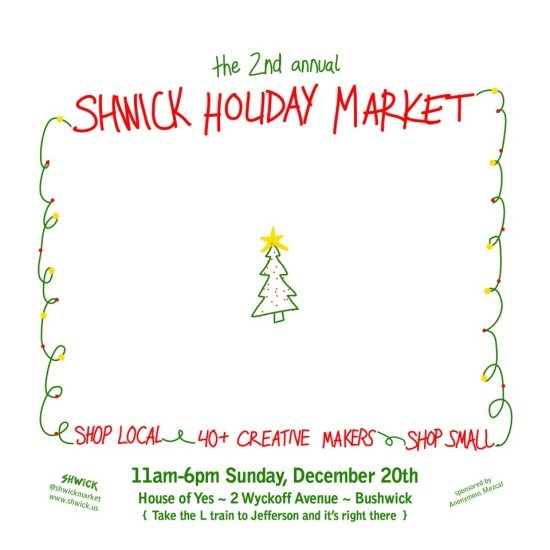 Shwick Holiday Market, House Of Yes, 2 Wyckoff Avenue, 11am-6pm, Free (Bushwick)
Shwick is your favorite markets, favorite market. From vending/market veterans Chris and Jinyen Carew, Shwick Market has always been about the makers. Giving a platform to people riding hard for their passions and dreams, Shwick features interesting and creative vendors, who put love and effort into their products. This years holiday market will be no different, with over 40 vendors selling a variety of goods that, more often than not, has been made locally. In some cases, hyper-locally, as many makers reside in Bushwick/Williamsburg/BedStuy and are a short Uber ride from home to House Of Yes, which is where the Shwick Holiday Market will be held this year.
You can knock out a huge chunk of your holiday shopping list in one stop at Shwick Market. That's what I did last year around this time, when the market was over on Charles Place. Actually, I did most of that shopping on December 23rd, though I don't recommend waiting til the last minute. So stop procrastinating and sort it out this Sunday.
So there you have it. Go out and get your weekend, because before you know it, 2015 will be nothing but a memory!