It's almost that time of the year, and I can hear it already ... the familiar sound of parents (and subway riders) clicking their heels, as the kids of Brooklyn prepare to head back to school!
But not so fast!!! Summer's not over yet! We have at least another six weeks to squeeze in a bit more fun in the sun before the leaves begin to change color. And if you haven't yet dug in your heels to some of these block parties, outdoor film screenings or food festivals, now is the time!
Check out this weekend's lineup up of how it goes down in the BK mid-August style...
FRIDAY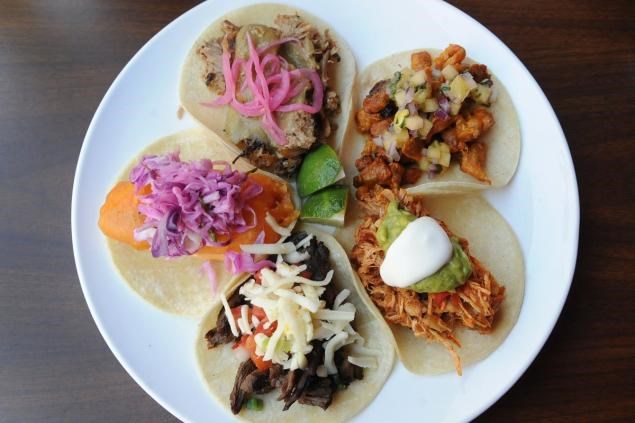 Dine-in Brooklyn! (Brooklyn-wide)
Beginning Thursday, Aug. 11, through Monday, Aug. 22, Brooklyn will show off its version of Manhattan's popular Restaurant Week with "Dine in Brooklyn," were more than 100 participating restaurants in the borough will be offering three-course dinner menus for as low as $28; two-course lunch menus for $15; and weekend brunch menus for $12. If there ever was a time to eat out and get your "foodie fix" on, it's now! Check out this interactive map of the restaurants here.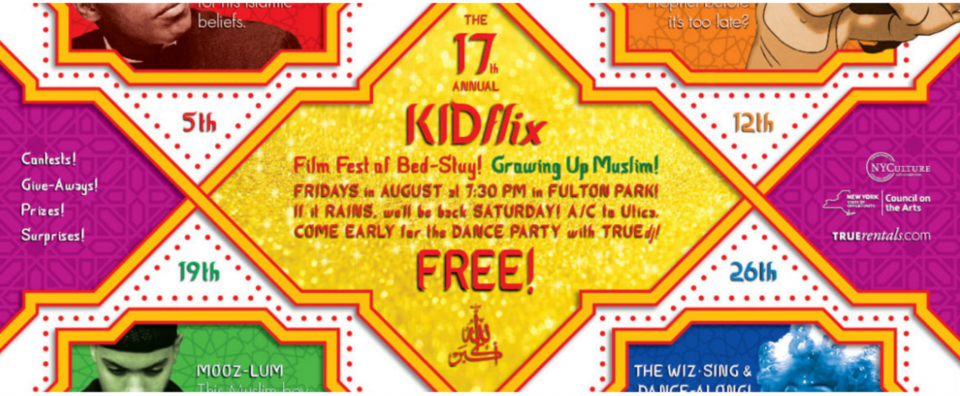 The 17th Annual KIDflix Film Fest (Bed-Stuy)
Black Girls Rock, African Film Festival, Inc., and MoCADA are proud to bring you The 17th Annual KIDflix Film Fest of Bed-Stuy!, a free film festival for kids and families held every Friday night in August, in Stuyvesant Heights' Fulton Park. This year, we're featuring stories about growing up Muslim: The Trials of Muhammad Ali, The Prophet, and Mooz-lum. As always, we close out each season with The Wiz Sing & Dance-Along! Give-Aways! Contest! Prizes! Surprises! Come early for the DANCE PARTY with TRUEdj!
WHEN: Fridays in August at 7:30pm
WHERE: Fulton Park (the A/C to Utica Ave)
HOW MUCH: Free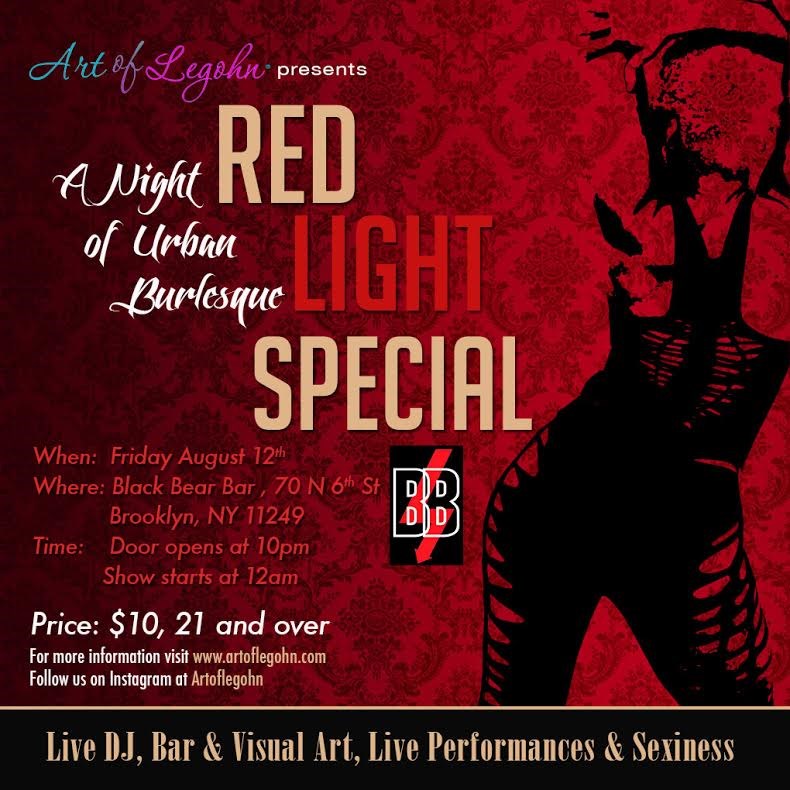 Art Of Legohn (Williamsburg)
Come out and enjoy "Red Light Special" A Night Of Urban Burlesque at Black Bear Bar in Brooklyn. The event will include a live dj, bar, visual art, live performances and sexiness! Produced, directed and choreographed by Yaminah Legohn.Vendors will also have goodies for you to purchase and enjoy. You can listen to some good music, have a cocktail with friends all while watching an entertaining show.
WHEN: Friday August 12, 2016; Doors open at 10:00pm, Show starts at 12:00am
WHERE: Black Bear Bar, 70 N 6th Ave
HOW MUCH: $10
Cash at door or purchase tickets online here.
SATURDAY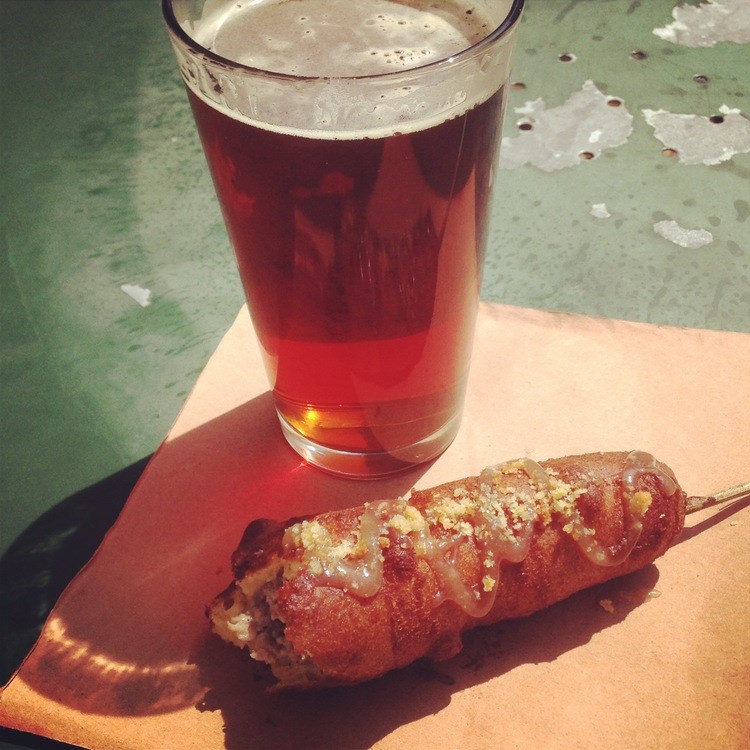 Flatbush Food Court (Flatbush/Ditmas Park)
Flatbush Food Court is a pop-up food event in the backyard of the Sycamore Bar and Flowershop! They feature one local food vendor each day. The cuisine is diverse and always fun and fresh. Summer weekends, Sycamore opens its garden to diverse, fun and always fresh pop-up vendors!
WHEN: Mondays — Thursdays, 6—10:30 pm, Fridays and Saturdays, 6—11 pm, Sundays, 2—8 pm until Friday, Sept. 30
WHERE: Sycamore • 1118 Cortelyou Rd. between Stratford and Westminster roads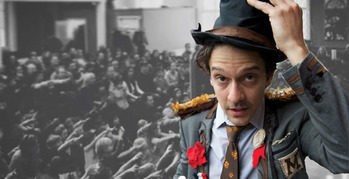 BK Block Party feat. Mario the Magician (Fort Greene)
Join the Downtown Brooklyn Partnership for its popular kid's series, BK Block Party, and the Albee Square Farmers Market. Let the kids party it up while you shop for fresh local veggies and hand-made gifts from Brooklyn vendors. This Saturday's party features Mario "the Magician" Marchese, an artist and inventor who creates his own props with a clever and refreshing integration of DIY electronics and robotics into his performance. It's vintage meets the future. Buster Keaton and Charlie Chaplin for the modern age. Mario has made appearances on Sesame Street, Sunny Side Up on NBCUniversal's Sprout Channel, and live at Lincoln Center for the Performing Arts.
WHEN: Saturday, August 13, 2016, 10:00am — 1:00pm
WHERE: Albee Square; Corner of Fulton and Bond St
Brooklyn
HOW MUCH: Free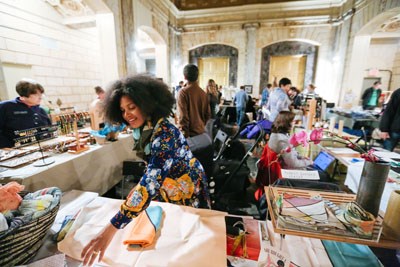 F.A.D. Weekend: Makers' Market & Flea (Cobble Hill)
f.a.d. weekend is a moving fashion, art and design makers' market and flea that pops up in unique indoor venues in vibrant Brooklyn neighborhoods. For the summer, f.a.d. weekend will be held at the notable non-profit art space and artist studios, The Invisible Dog, in Cobble Hill, the second and last weekends of July and August (7/9-10, 7/30-31, 8/13-14, 8/27-28). The curated market brings together emerging and mid-career artists and designers from all backgrounds and mediums, together with vintage, antiques and collectibles. Discover locally made goodies directly from the makers.
WHEN: Saturday and Sunday, August 13-14, 11:00am — 6:00pm
WHERE: The Invisible Dog, 51 Bergen Street
HOW MUCH: Admission is Free
SUNDAY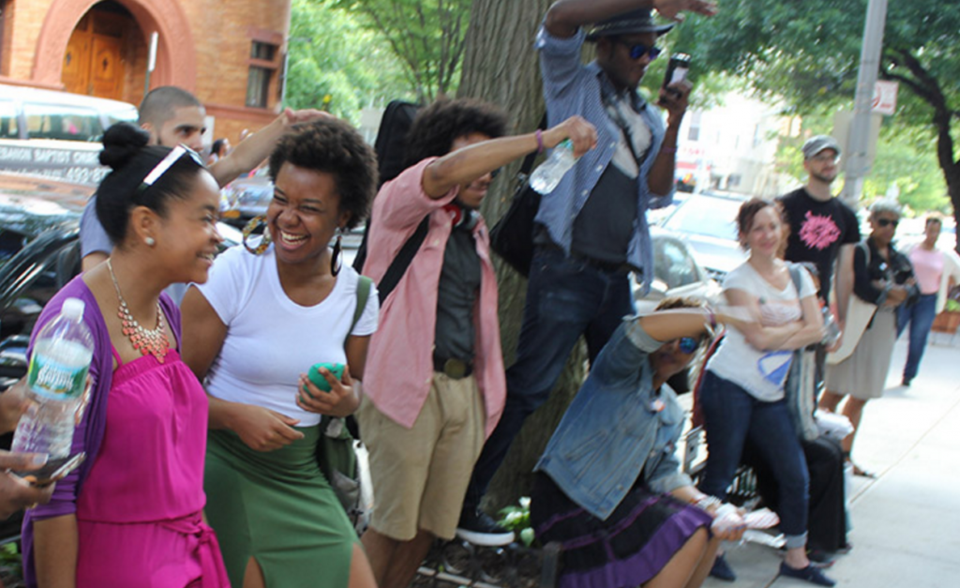 STooPS 2016 (Bedford-Stuyvesant)
STooPS incubates art at home by sharing resources and re-imagining ice-broken spaces for public engagement. Bed-Stuy grown and artist-instigated, STooPS is a conduit for community building and intentional artistic experimentation, using the arts to bring people outside and promote social interaction among artists, homeowners, residents, and businesses of Bed-Stuy.
STooPS fosters meaningful interactions in (un)conventional venues that are mutually beneficial for artists and neighbors, with mini performances and art showcases on brownstone stoops, yards, or sidewalks. At the same time, various local businesses and organizations will bring folks together. Stoops containing visual art will have the artworks on display throughout the entire event, but these artists will be asked to create live art during the event as well. All artists will be available at their designated stoop in between performances so they can discuss their work, get to know the people of the community, and inspire community members to get to know each other.
WHEN: Sunday, August 14, 12:00pm — 5:00pm
WHERE: All over Bed-Stuy! For showcase and display locations and more information, go here.
HOW MUCH: Free

"Quiet, Comfort," a Play (Clinton Hill)
The audience joins the actors on a giant bed that fills the entire stage for this interactive piece about travel, first-world privilege, and the danger of a life lived alone.
WHEN: Wednesdays — Sundays, 8 pm until Saturday, Aug. 27
WHERE: Jack, 505 Waverly Ave. between Fulton Street and Atlantic Avenue
HOW MUCH: $15