There are few places on Earth left untouched by human development: The Arctic National Wildlife Refuge is one.
The reserve, which is home to herds of caribou, arctic foxes, migratory birds, polar bears and scores of other species and is a sacred place for the indigenous Gwich'in people, has been protected for decades but has recently come under threat - the Government has opened it for oil drilling.
Already affected by the harsh consequences of climate change, the vulnerable landscape and species that live within it stand to be destroyed by this decision, which is why a coalition of forces have joined to protect the refuge and bring as many people onboard as they can.
A pop-up experience called The Arctic Refuge Experience. Step in. Step up. has been installed in Brooklyn to show New Yorkers what is so special about the Arctic Refuge and give residents the chance to experience the land for themselves. Through breathtaking film, 4D technology and immersive sensations visitors will be transported through a year in the refuge and will able to get involved in the fight against big oil companies.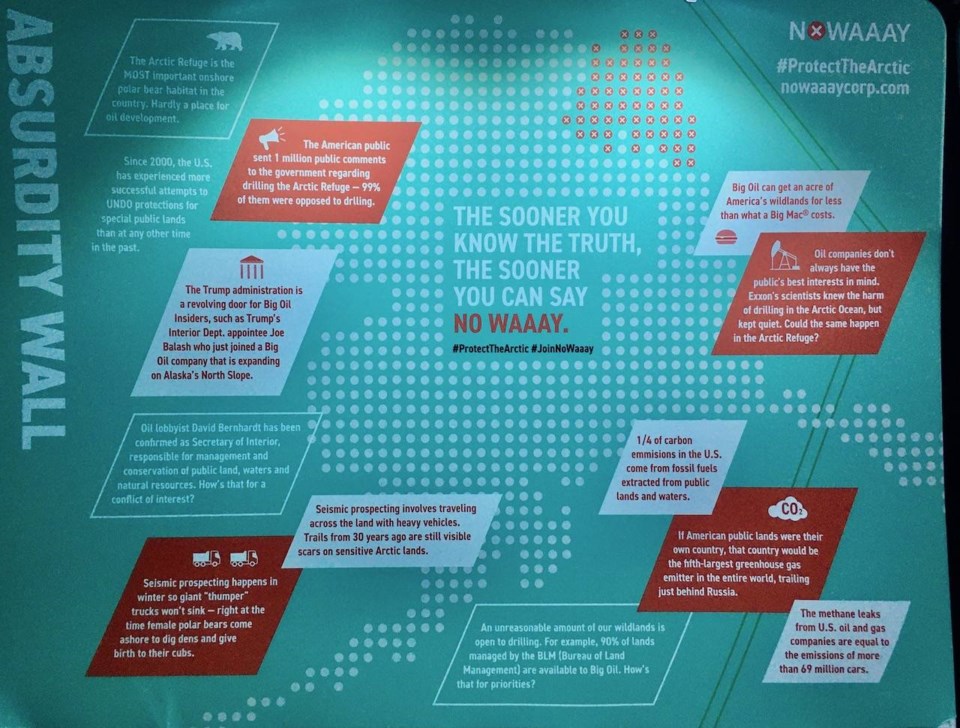 The experience is being run at 25 Kent Avenue in Williamsburg from 12pm-8pm Thursday October 24 through Sunday October 26, and 11am-7pm Sunday October 27. It costs $10 for those over 13, with all proceeds going towards to the Gwich'in Steering Committee and youth council. For more information visit the website here.