Brooklyn, there's just three days left to view the stunning light show taking place at Brooklyn Botanic Garden.
Lightscape, which opened in November, includes 14,000 glowing orbs, 42 sculptures, a 98-foot-long Winter Cathedral tunnel, and transforms the garden in a luminescent, spectacular winter wonderland with art, poetry and over one million lights.
Lightscape takes guests on an immersive trail which weaves through all 52 acres of the gardens to encounter monumental light installations, magical displays highlighting the garden's landscapes and architecture and site-specific music around each turn.
More than 18 works of light art are on view, including the Winter Cathedral tunnel, Fire Garden in Oak Circle, Sea of Light, an animated light installation covering Cherry Esplanade and a series of new light-based artworks by local artists.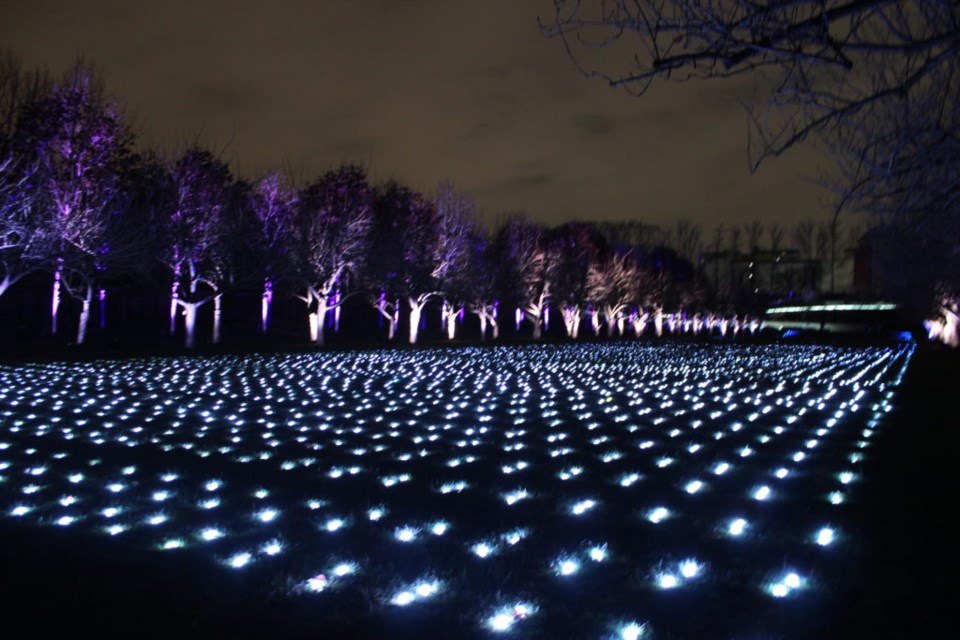 Poems are illuminated along the route, and the selection of music will calm even the most anxious of back-to-work minds. (And if you need any extra help, there's spiked hot chocolate, cider and wine along the route.)
The show is running until Sunday, leaving Brooklyn locals just three nights left to soak in the ambience. To get tickets, head to Brooklyn Botanic Garden's website here.