Brooklyn artist Hong Wu's main areas of focus are sustainability and advocacy, so when she discovered the The Flatbush Nostrand Junction Business Improvement District community-building upcycle holiday tree competition she was inspired.
"I love BID's idea of using art to bring people together, especially during the holiday seasons. Its concept of upcycled nature, celebration of the vibrant community touched my heart," she said.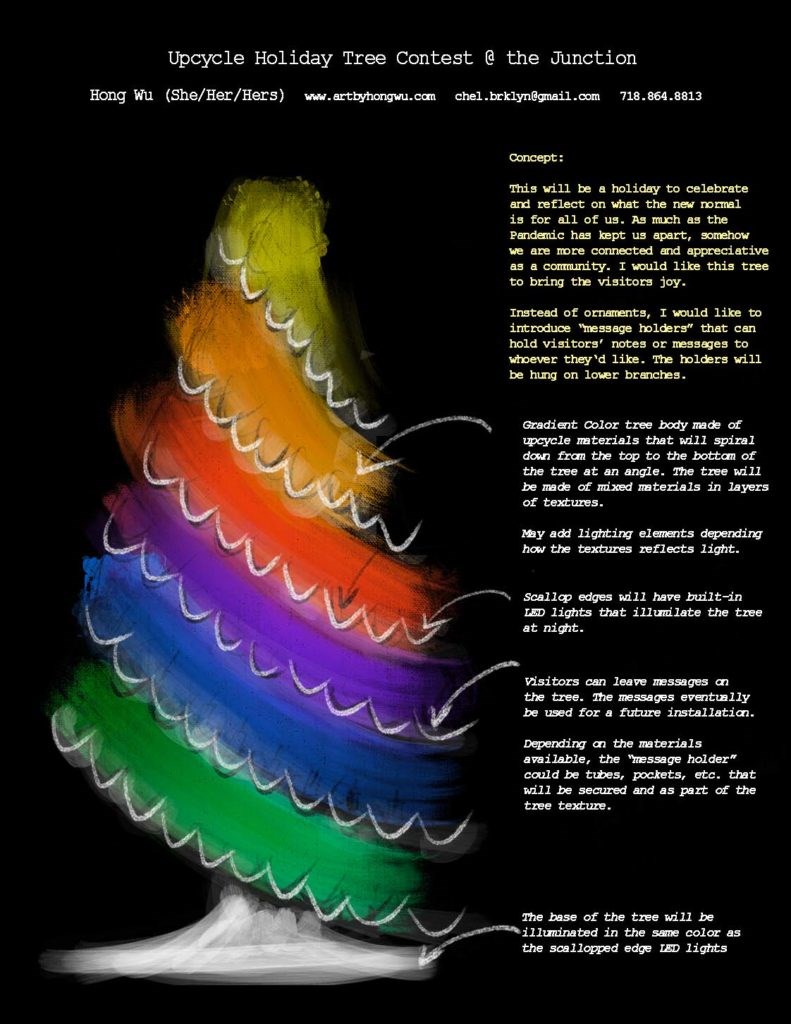 Wu's "inclusive, joyful and interactive" design caught the judges eye enough to take home the top prize. Now, her rainbow Christmas tree will be installed in Hillel Plaza during the winter holiday.
She said the rainbow palette had always been a source of joy for her and was symbolic of Pride, "and also a sign of post-storm hope and joy."
"I am hoping the tree will tell the story of how each of us is like a tree in our forest of communities, staying together and keeping each other strong as always," she said.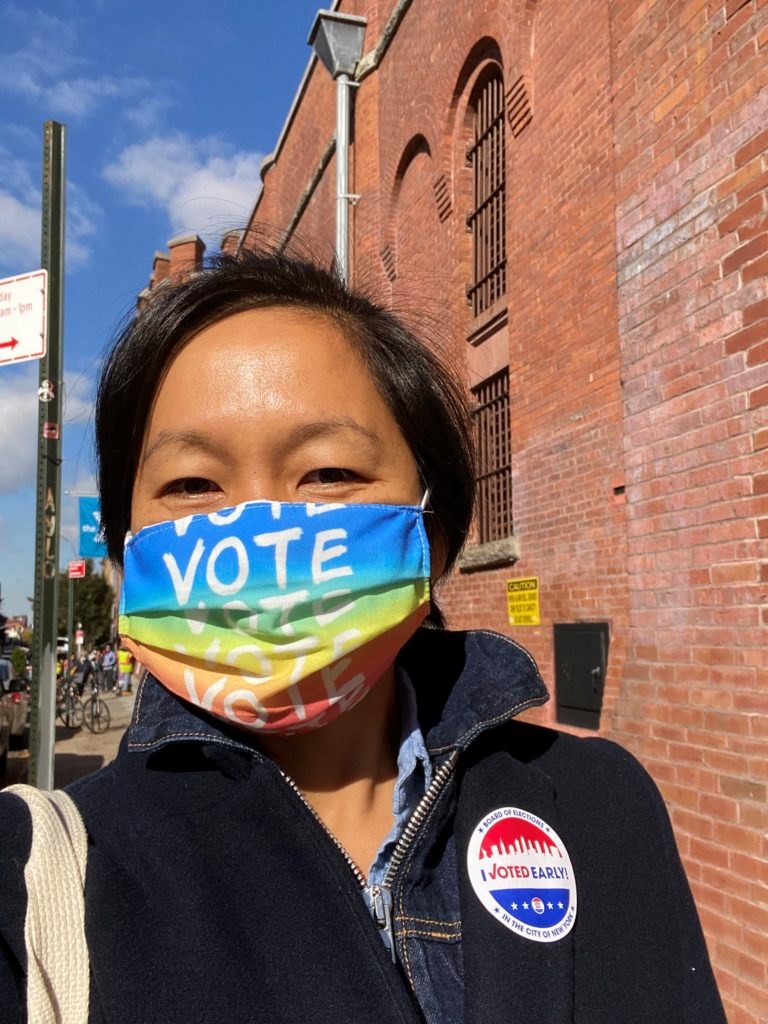 Wu said given the fact the world was still facing the COVID-19 pandemic, widespread social injustice against marginalized communities, climate change, a worldwide refugee crisis, and more, she wanted to be able to bring joy to the community with her art.
"I hope the tree will bring smiles to people's faces, especially children, and inspire everyone to continue to spread joy and kindness to show appreciation to their own communities. As we all know, we are in this together."
An immigrant from China, Wu said she has spent more than half her life living in various Brooklyn neighborhoods, meeting new neighbors and making new friends wherever she goes. "The sense of community and connectivity are always in my heart, especially after I have become a mother of two children."
She said she began creating her own art in 2020, and has used it to express her voice and those of "so many who strive to propel our world to a better future for future generations."
"I would also like to set an example for my children that anything is possible."
The upcycle holiday tree competition aims to encourage visitors to Flatbush during the winter holiday period and highlight the BIDs support for sustainability and environmentally conscious public art.