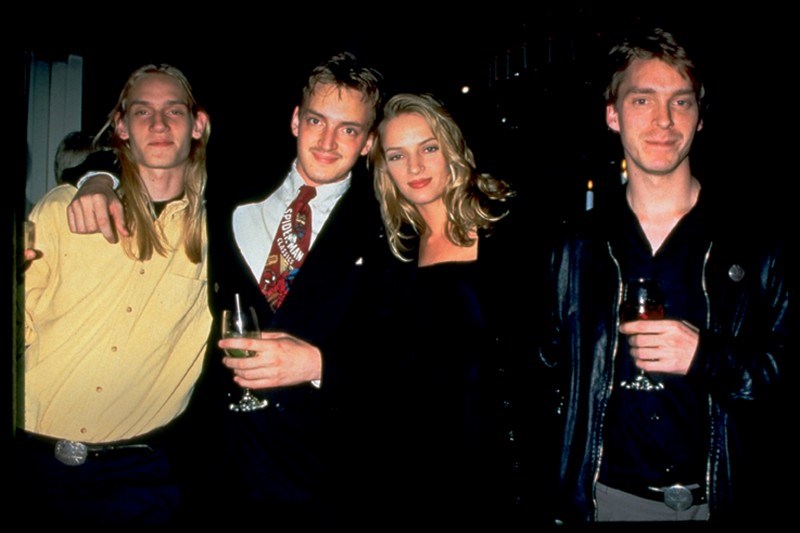 WebPortal News reported earlier this week how Bed-Stuy has gone so ashy-to-classy that actress Uma Thurman's brother, Mipam Thurman, most recently tried to move into the neighborhood but couldn't, because he couldn't close on a house (he lost in a bidding war)!
My response is... Who cares?
"Uma Thurman's brother Mipam Thurman missed out on some prime real estate in the now-classy neighborhood of Bedford-Stuyvesant in Brooklyn because of its price tags," the author writes. The author adds, Thurman's apparent new interest in the "now-classy" neighborhood of Bed-Stuy is due to the drop in crime, drawing the attention of "successful urbanites looking to carve out their own versions of paradise... "
(Their own version?) hmmmm, interesting...
The article explains how other neighborhoods such as Clinton Hill and Williamsburg have "progressed" similarly in the past, which has "created pressure for Bed-Stuy to follow suit."
Wow. This is one of those rare, precious moments when you're offered a candid view into the mind of how others really see your neighborhood-- I guess in their heart and mind, Bed-Stuy residents are waiting with bated breath to be made "better," so brothers of celebrities will want to move in.
Perhaps the writer does not know Bedford-Stuyvesant doesn't need siblings of celebrities moving into the neighborhood to be made to feel better.
Bedford-Stuyvesant has a long history of producing some of the world's greatest celebrities: Shirley Chisholm, Jackie Robinson, Eubie Blake, Lena Horne, Samuel L. Jackson, Mos Def, the Notorious B.I.G., the Hon. Bertram Baker, Laurence Fishburn, Lil' Kim, Big Daddy Kane, Kadeem Hardison, Norah Jones, Lenny Kravitz, Michael Jordan, Randolph Jackson, Jay-Z, William Forsythe, Hattie Carthan, Lenny Wilkens, Tracy Morgan, Frank McCourt, Noel Pointer, Gabourey Sidibe, Vanessa Williams, Earl G. Graves, Connie Hawkins, Stephanie Mills, and the list goes on and on...
So, sorry sibling-of-celebrity. Better luck next time!