Dancing duo Patricia Robinson and Kevin Hunte were the winners of the 8th Annual Stars of New York Dance Competition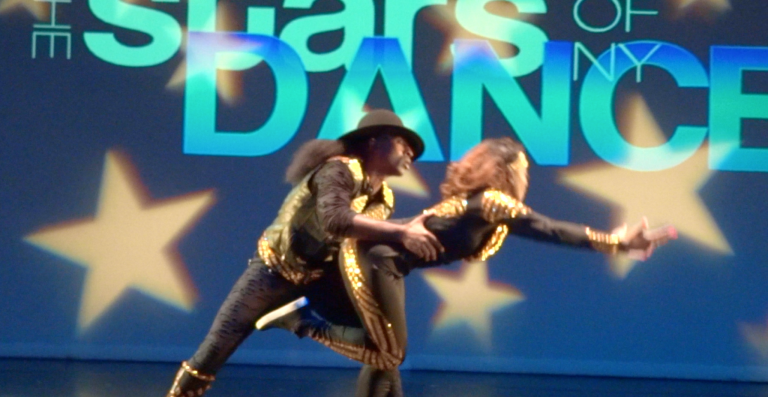 The competition was fierce at this year's 8th Annual Stars of New York Dance contest and fundraiser on Friday at LIU's Kumble Theatre, as six couples competed for the $5,000 prize.
Founded by Cheryl Todmann and hosted by Errol Louis of NY1 News, this year's competition raised the bar yet again on what it means to bring your A-game to a competition-- particularly when the beneficiaries are our local youth.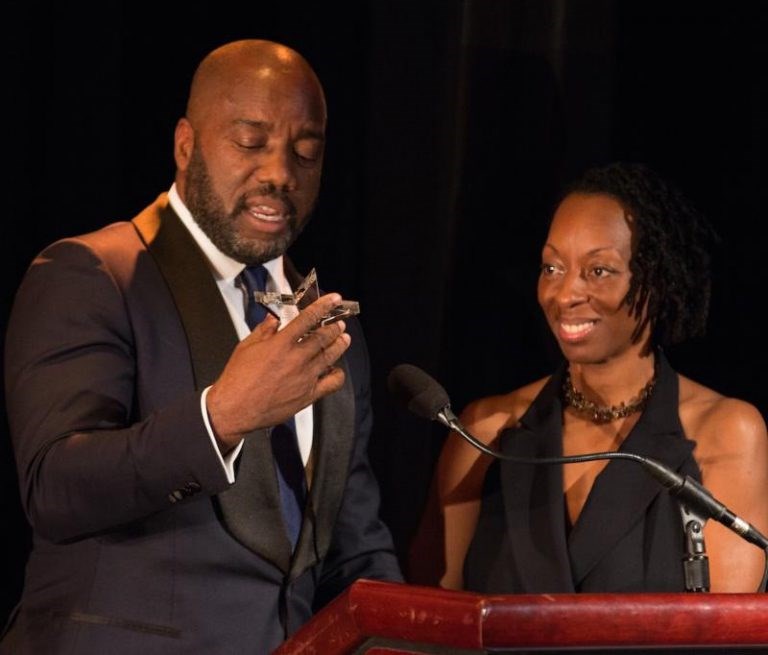 The evening opened with four local dance companies sharing special performance routines in honor of actor Malik Yoba, this year's Stellar Humanitarian Honoree: "I have to say, out of all the awards I've gotten in life, this is the most special," Yoba said. "I was literally moved to tears by the creativity, thoughtfulness and sophistication of the expression..."
Public Advocate Letitia James and NYC Police Commissioner James O'Neill spoke on the importance of continuing funding for arts education for children. Actor Michael DeLorenzo, Yoba's good friend and co-star in NY Undercover, also made a surprise special guest appearance.
Then it was on to the big moment: the dance competition! Seven couples competed, performing the routine they had practiced for weeks. Each couple was scored by a panel of five judges on originality, creativity, technique, showmanship and costumes.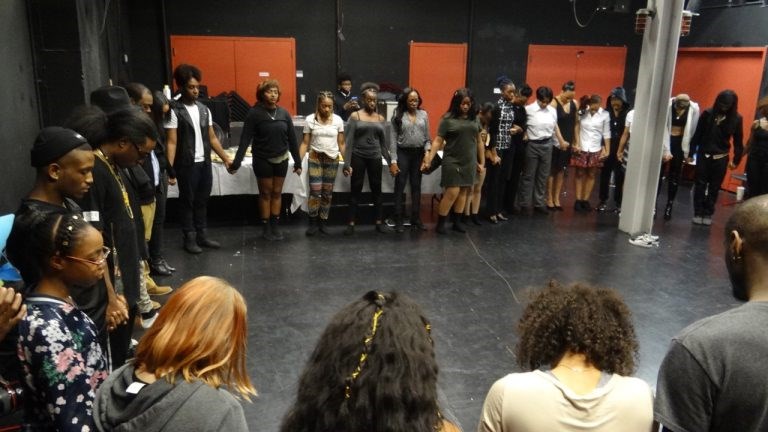 Local Star, Dr. Aletha Maybank, Deputy Commissioner of Health, who was paired with Daniel Chisolm of Devore Dance Center, opened the competition with a fiery version of the hustle and then flipped the script in the middle of their routine to give the audience a taste of West African dancing and drumming; Local Star Patricia Robinson of Emmis Communications, who was paired with Kevin Hunte of School of Bliss, gave a dazzling and flawless performance to two of Michael Jackson's biggest hits, "The Way You Make Me Feel," and "Remember the Time;" Daytime TV Host Carla Hall was paired with Jude M. Perry of Balance Dance Theatre. Hall's broken foot and brace did not stop her from giving the audience a theatrical and emotional performance complete with flips, dips and turns amidst what felt like a journey into African spirituality.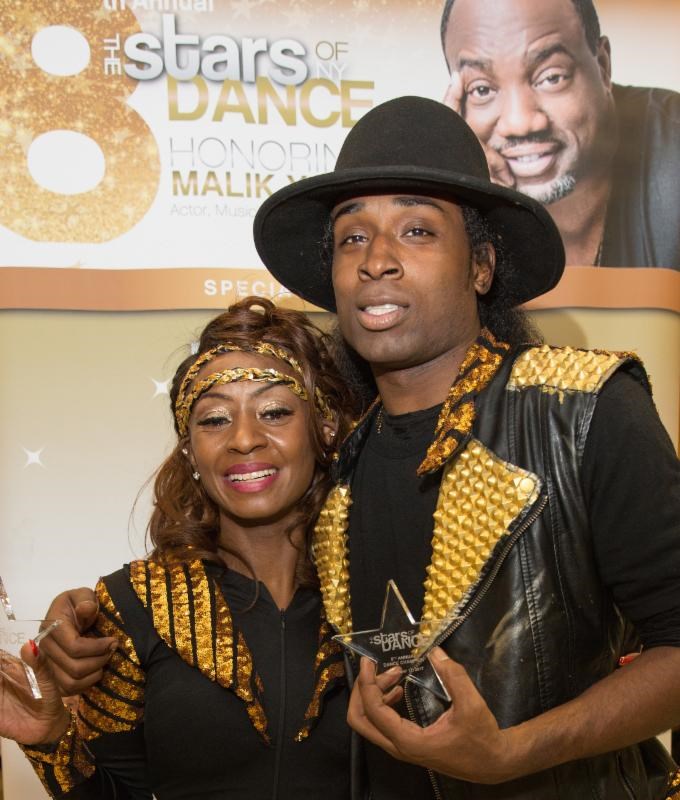 Also competing were New York State Sen. Jesse Hamilton, who perfected his fun-loving cha-cha-cha routine with Tamara Grant of Asase Yaa School of the Arts; Local Star Jeffrey V. Noble, founder and CEO of The Noble Touch, started his routine with partner Chanel DaSilva of Move NYC, with an expertly choreographed ninja "fighting" scene before rocking out to Prince's "I Would Die for You;" Local Star Stacey Cummings, event curator for B. Stacey Events, was paired with Calvin Booker of Creative Outlet Dance Theatre for a rousing house music dance routine; and Fundraising Strategist Lu-Shawn Thompson was paired with Keon Washington of RestorationArt Youth Arts Academy where the two traded old-school versus new-school dance routines that warmed the audience up with Big Daddy Kane and then had them swaying to the latest Trap dances.
The dance duos Noble and DaSilva and Robinson and Hunte tied with perfect scores of 10. But after a tie-breaker dance off, the judges handed Robinson and Hunte the winning title. The pair received $5,000 to provide five or more children in New York City with a year of free dance education and training to reach their full potential.
It was the perfect ending to what just might be the most exciting dance competitions in Brooklyn! Check out the photos and the video recap here: