Between art-filled walls and cabinets, two aquariums and a city of miniature buildings, you'll never run out of things to observe at Aaron Kinard's peaceful, Prospect Heights apartment.
In the nearly four years since Kinard began creating dioramas-- miniatures, three-dimensional figures and scenes-- he's amassed quite a collection.
All of his pieces possess a rich story and deep connection to Kinard and his life experiences. He's recreated miniature brownstones from his time in Brooklyn, snowy scenes reminiscent of his childhood and fish market memories with his partner, Meng.
"Every artist can choose what part of history they want to personify, and this is mine," Kinard said.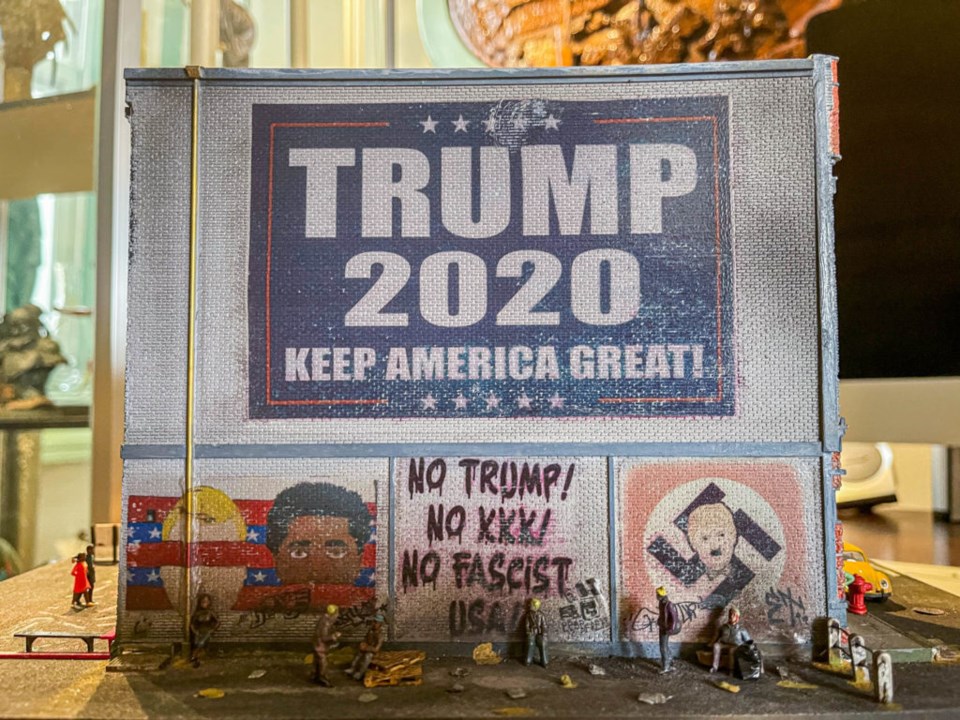 Since the pandemic and the Black Lives Matter movement, Kinard has also used his miniatures as a form of activism against racism. One miniature building has "TRUMP 2020, Keep America Great" plastered across.
On the street below the advertisement, Kinard says he depicts reality: the homeless, the racial divide, the influx of white supremacy. Another one of his miniature scenes navigates the United States' horrific history of lynchings.
"This is my outlet," he said.
All of Kinard's miniatures start with a digital design, which he creates on his computer. Next, the eight-hour process of 3D printing begins, slowly building detailed layers of resin until the model is complete.
Once the resin has hardened, it's then cured and washed. Last, but definitely not least, Kinard paints the piece and stages it with miniature people, static grass and other elements to bring the scene to life. These final parts of the process are his favorite.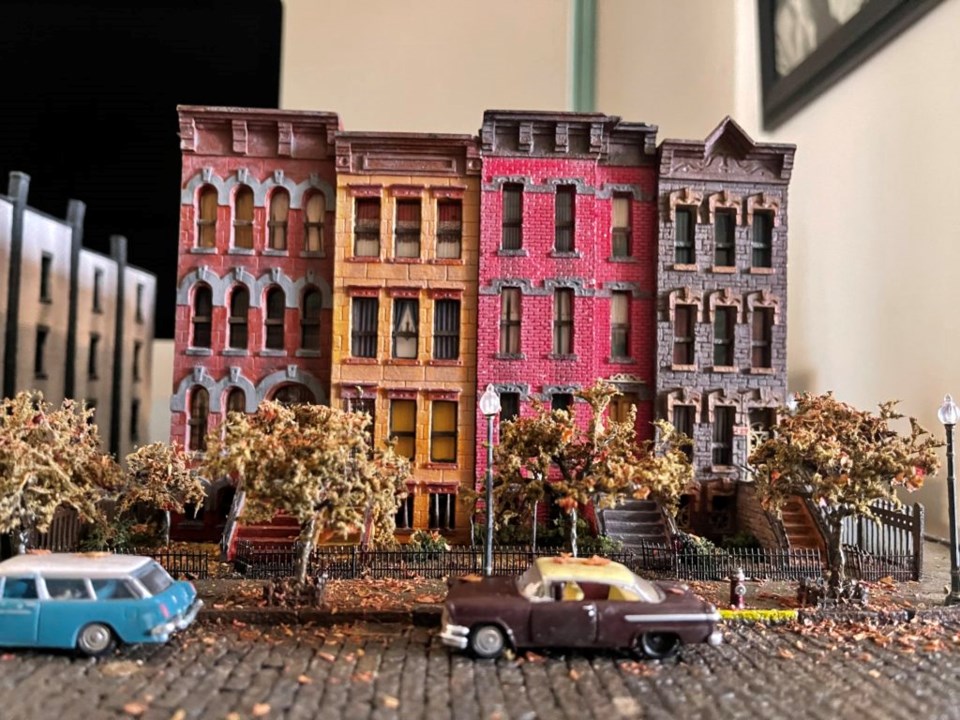 Despite his large and fascinating collection, Kinard has kept his miniatures mostly private. Only recently, he shared a photo of his brownstone recreation to a Bedford Stuyvesant Facebook group, where it garnered a frenzy of likes, comments and shares.
"The main purpose of my artwork isn't to get it out there … it just helps me with the craziness going on in the world," Kinard said.
Kinard is a vigorous learner. Using Youtube as a guide, he's taught himself many skills, from refurbishing an aged fish tank, to 3D printing his miniature brownstones. He also taught himself to paint, which—looking at the realistic textures and colors within his work—comes as an impressive surprise.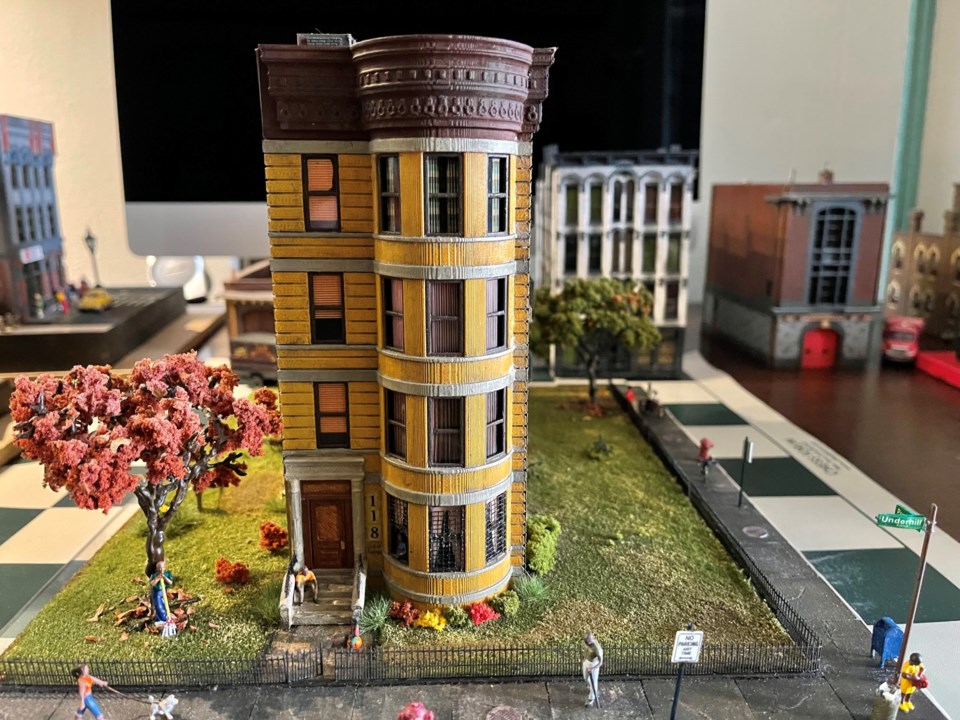 Unlike many artists, Kinard doesn't write or sketch out his ideas. He starts with a vision and follows his creative instincts throughout the process. Sometimes the miniatures can take months to complete, although Kinard tries not to keep track of time.
"I never really time them," he said. "I do not finish them until they breath. They have to come alive."