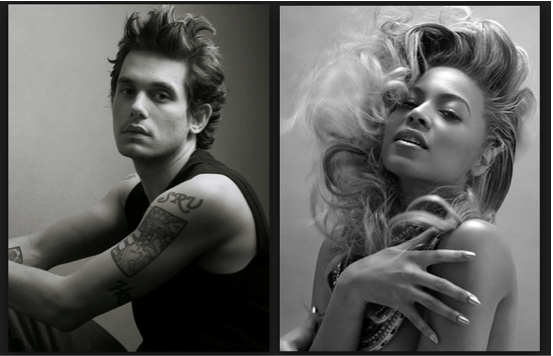 Tuesday, December 17, 7:00pm
Seven-time Grammy award-winner John Mayer, with support act Phillip Phillips, will headline Barclays Center on Tuesday, December 17. Mayer has sold in excess of 20 million albums worldwide and has collaborated with a wide genre of artists, from Eric Clapton to the The Rolling Stones, from Dixie Chicks to Jay Z and Alicia Keys. To purchase tickets, go here.
Thursday, December 19, 8:00pm
Beyoncé is back at Barclays! The Mrs. Carter Show World Tour-- the biggest tour of 2013-- has extending its successful global run with a show bigger in scope and an additional stop at Barclays Center on Thursday, December 19. The show, with its explosive special effects and intricate lighting, is an artistic triumph and the entertainer's most ambitious undertaking to date. To purchase tickets, go here.
For information on individual suites click Here or call 718.BK.SUITE (718.257.8483) to set up an appointment to meet with a suite representative.