Each year, March 1 marks the start of Women's History Month and the end of Black History Month.
But East New York artist Melissa Sutherland Moss is using her bright collage art to highlight the intersection, where Black womanhood can be celebrated and honored.
Her latest multimedia collage series "First Lady," which opens this weekend, depicts Black women and their historical stories of triumph, including portraits of Maya Angelou, Eartha Kitt, Shirley Chisholm, Nina Simone, Rosa Parks, family members and more.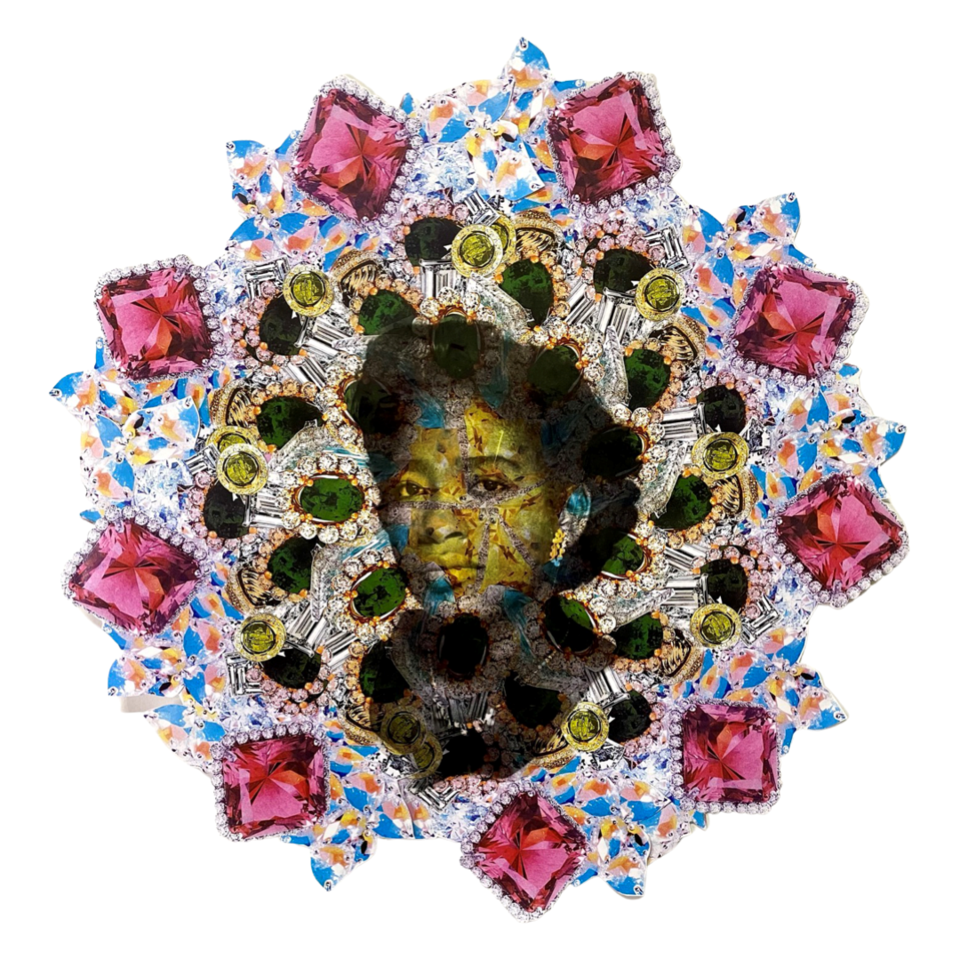 Sutherland Moss' says she focuses on storytelling to preserve and document Black culture in order to inform and empower current and future generations. "I'm inspired by my ancestors and I'm inspired by our history."
Sutherland Moss, who grew up in East Flatbush, is an interdisciplinary artist who works across collage, assemblage, installation and social engagement to discuss and highlight Black stories.
"I want to be a part of the crew of people who archive Black history. They're very important because they keep the stories going. I want to create work that can be archival, that people hundreds of years from now can understand and learn from."
The idea for First Lady came when the artist was clipping magazines to collage, and started piling up images of jewelry.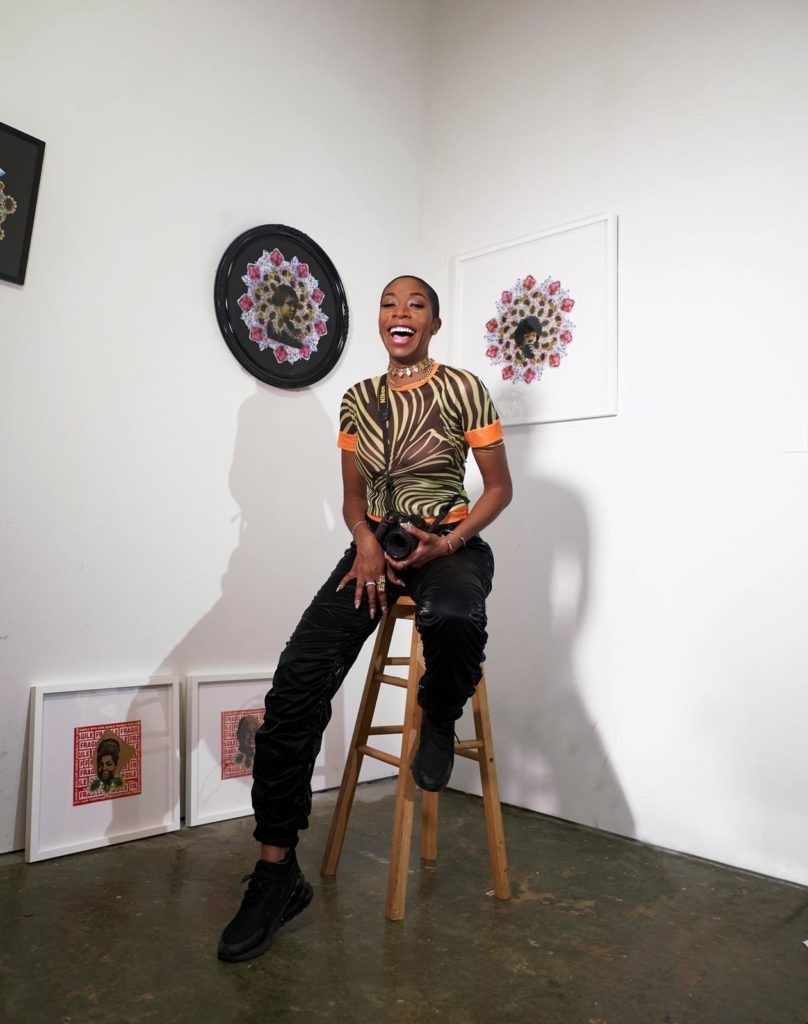 "Looking at the pile of clippings made me think of my identity, my culture, where I come from and what jewelry means in the Black culture," Sutherland Moss said.
"Even in hip-hop culture, jewelry signifies something — it is status, wealth and royalty. And my mom used to wear lots of jewelry, too."
Sutherland Moss used those cut-out clusters of diamonds in the portraits of the Black women, to acknowledge their iconic role in shaping Black women's history across the world.
"I have to merge my ancestors, my Black women, these historical figures with the diamond clusters I made because there's so much royalty, there's so much richness in the stories that our ancestors left behind," she said. "I just felt like it was a perfect way to retell these stories with something that's visually pleasing and it has a lot of background for me."
Her previous series, "You're Black because You're Not White," examined racial tension and interracial solidarity in the United States in 2020 and featured repurposed paper bags, a nod to the cruel skin color test they had been used for.
Her NFT collection, released on Voice HQ, shows Black Barbie dolls going about their fabulous, everyday lives across the world.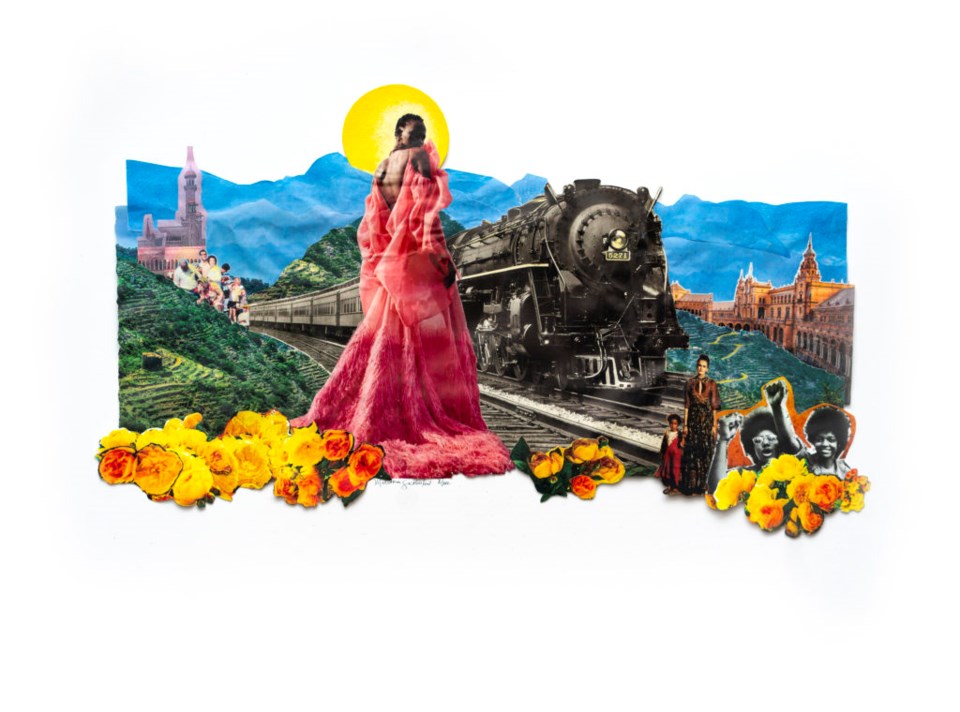 Sutherland Moss studied art in college, has a Master's Degree in psychology and has worked as Solange Knowles' assistant.
"During that time I felt like, 'Oh I can't be an artist, it's not feasible,'" she said.
"I didn't know much about Black artists, I didn't know they could 'make it,' because when you go to these art schools they don't really teach that in the curriculum, and so I wasn't exposed to it. I never want anyone else to feel like that again."
That's why, in addition to her art practice, Sutherland Moss co-founded sk.ArtSpace, a four-year-old studio hub for local Brooklyn artists to express themselves, get exposure and expand their network.
"I feel like I'm here to do this work. It feels natural."
First Lady is being showcased online and at Biggs Museum in Maryland and the Ely Center of Contemporary Art in Connecticut.