More than 100 revolutionary haute couture looks, never-before-seen archives and the inspiring work of French fashion visionary Manfred Thierry Mugler have made their way to the Brooklyn Museum. The exhibit, "Thierry Mugler: Couturissime" opens to the public Nov. 18, and runs through spring 2023. 
"Couturissime" is a nod to the revolutionary world of Thierry Mugler, a fashion designer, photographer, cinematographer and fragrance creator who lived by the motto, "My limit is no limit."
The BK Museum launch marks its United States debut, after attracting over 1 million visitors across Montreal, Rotterdam, Munich and Paris.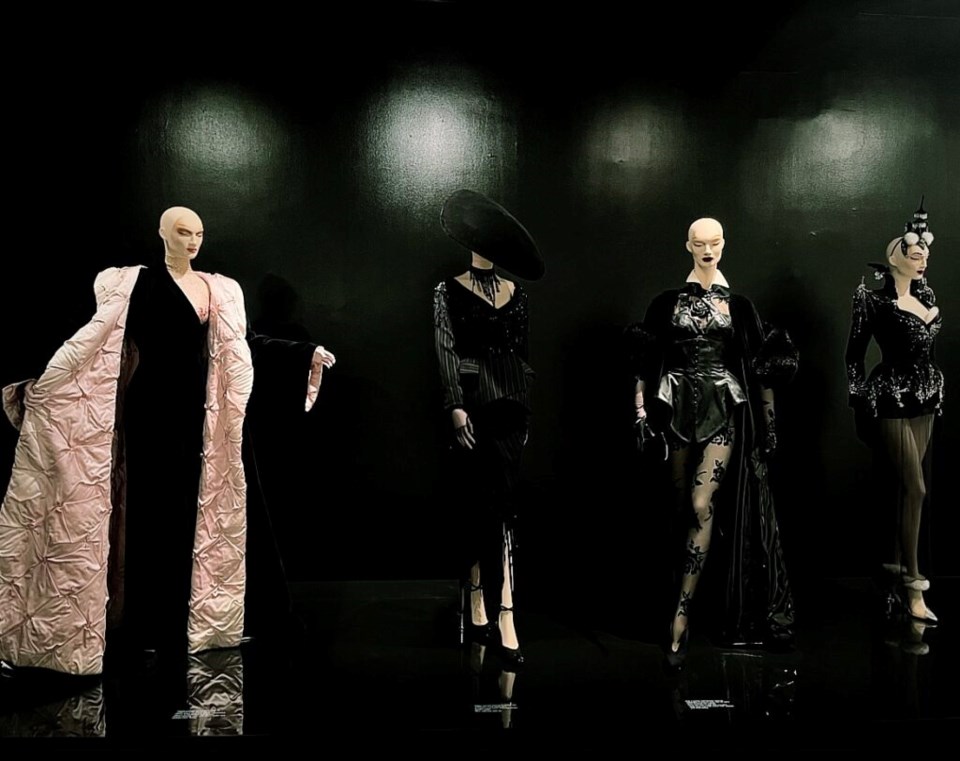 Thierry-Maxime Loriot, the curator at the Montréal Museum of Fine Arts, first teamed up with the multi-disciplinary artist to create "Couturissime" in 2018.
The colorful world of Thierry Mugler is on full display in this exhibit: Complete with an ode to his larger-than-life clientele and his theatrical runway shows that facilitated the birth of the 'Glamazon' (a mix of glamour and amazon).
Thierry Mugler's career-defining moments hold even more value to a fashion world inspired to carry on his legacy since his recent passing.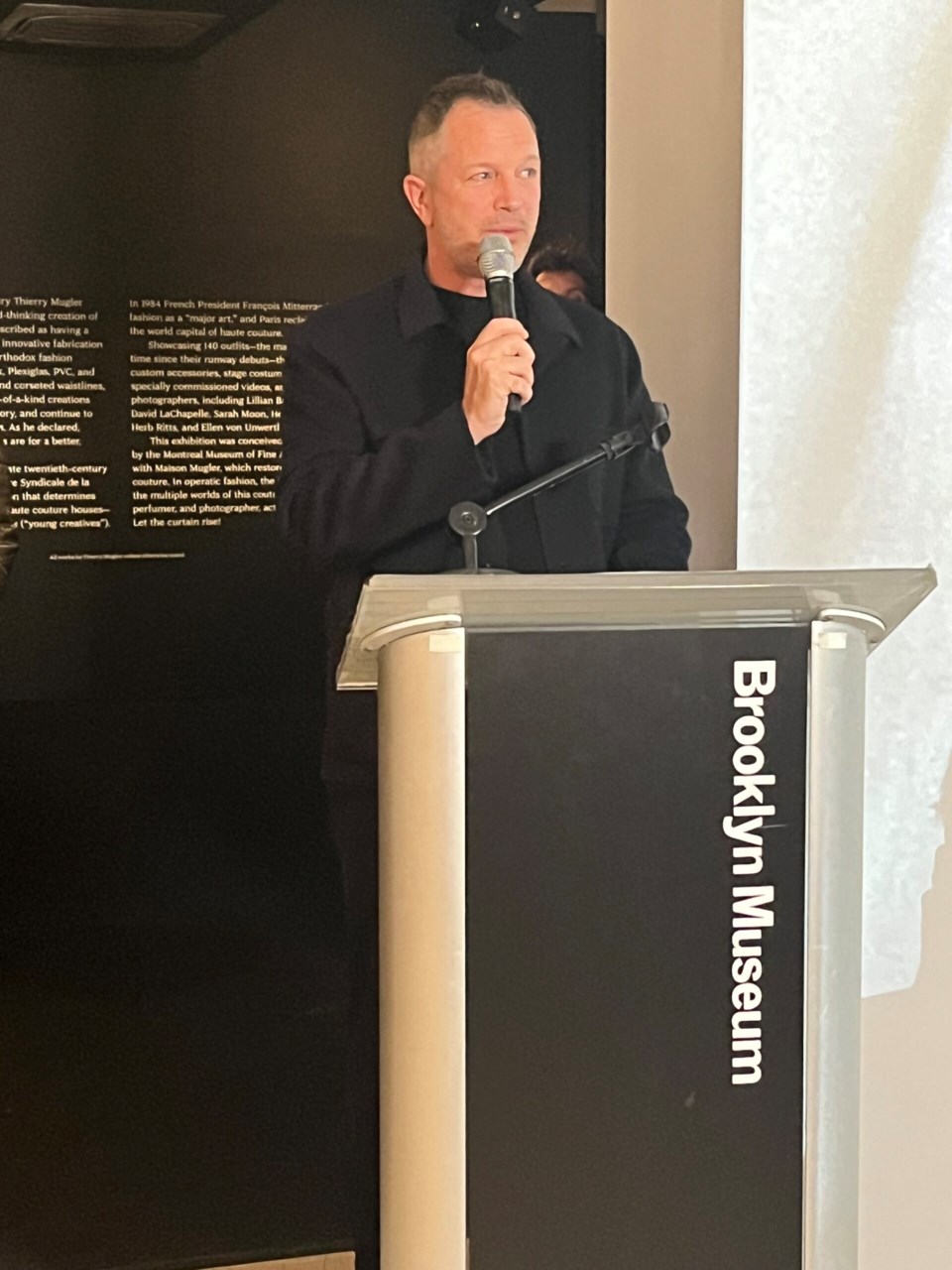 So how does a collection of this magnitude find its way to the County of Kings? Thierry Mugler, who called New York City home for 15 years, captured many of his timeless photos across the borough.
"It was quite important for us to show how Brooklyn, New York influenced him," Loriot said. "We hope it will be a nice last tribute to Mr. Mugler in the city that he loved so much."

Thierry-Maxime Loriot, Curator, Montréal Museum of Fine Arts
Matthew Yokobosky, BK Museum's senior curator of fashion and material culture, listed Thierry Mugler as one of five exhibitions that he wanted to bring to the space.
"When you look at the long list of fashion designers one would want to do an exhibition about, Thierry Mugler leaps to the top because he creates such distinctive imagery," Yokobosky said.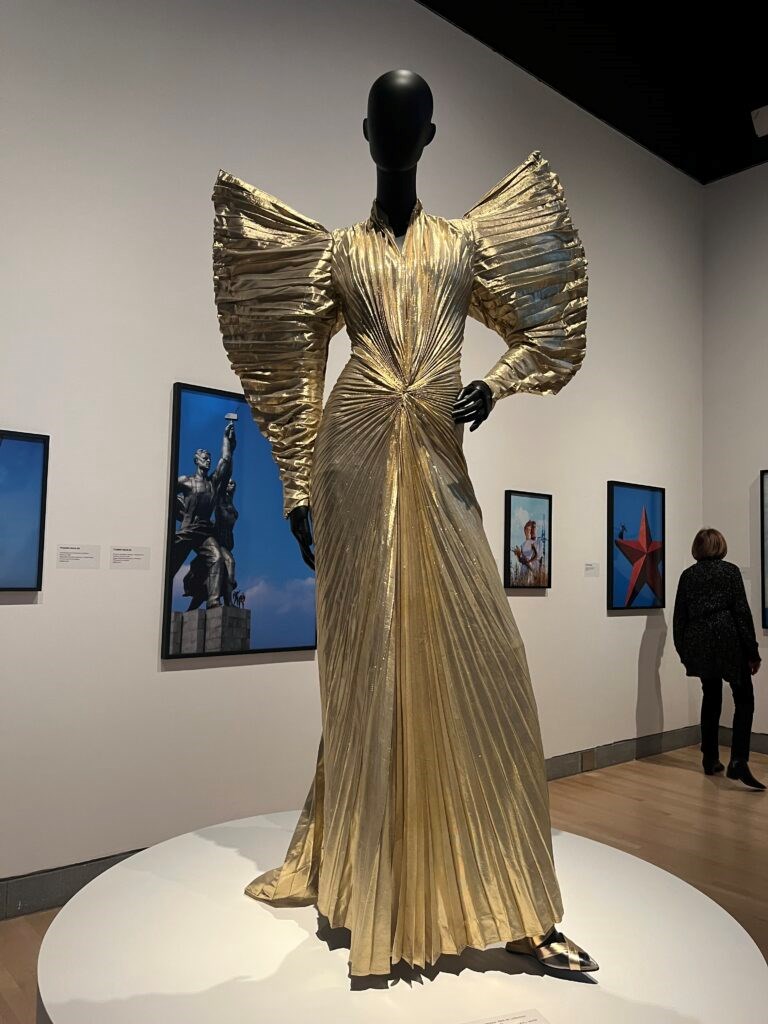 "When you introduce an exhibition to a new gallery space, you often have to think about how you tell the story in a new way, because the spaces are not the same size or shape," he said.
"We've envisioned a new narrative for Brooklyn."
The BK Museum edition of "Couturissime" features two new exclusive fragrance rooms which Loriot describes as an "artistic, non-commercial way to show perfumes."
The rooms feature his universal collection of fragrances with scent displays to indulge the senses. The standout of them all includes a 30th-anniversary tribute to his most notable scent, "Angel."
"Venus," his famous dress worn by Cardi B at the 2019 Grammy Awards, and a life-size hologram of works for a theatrical production of "La Tragédie de Macbeth" are also part of the multi-sensory experience.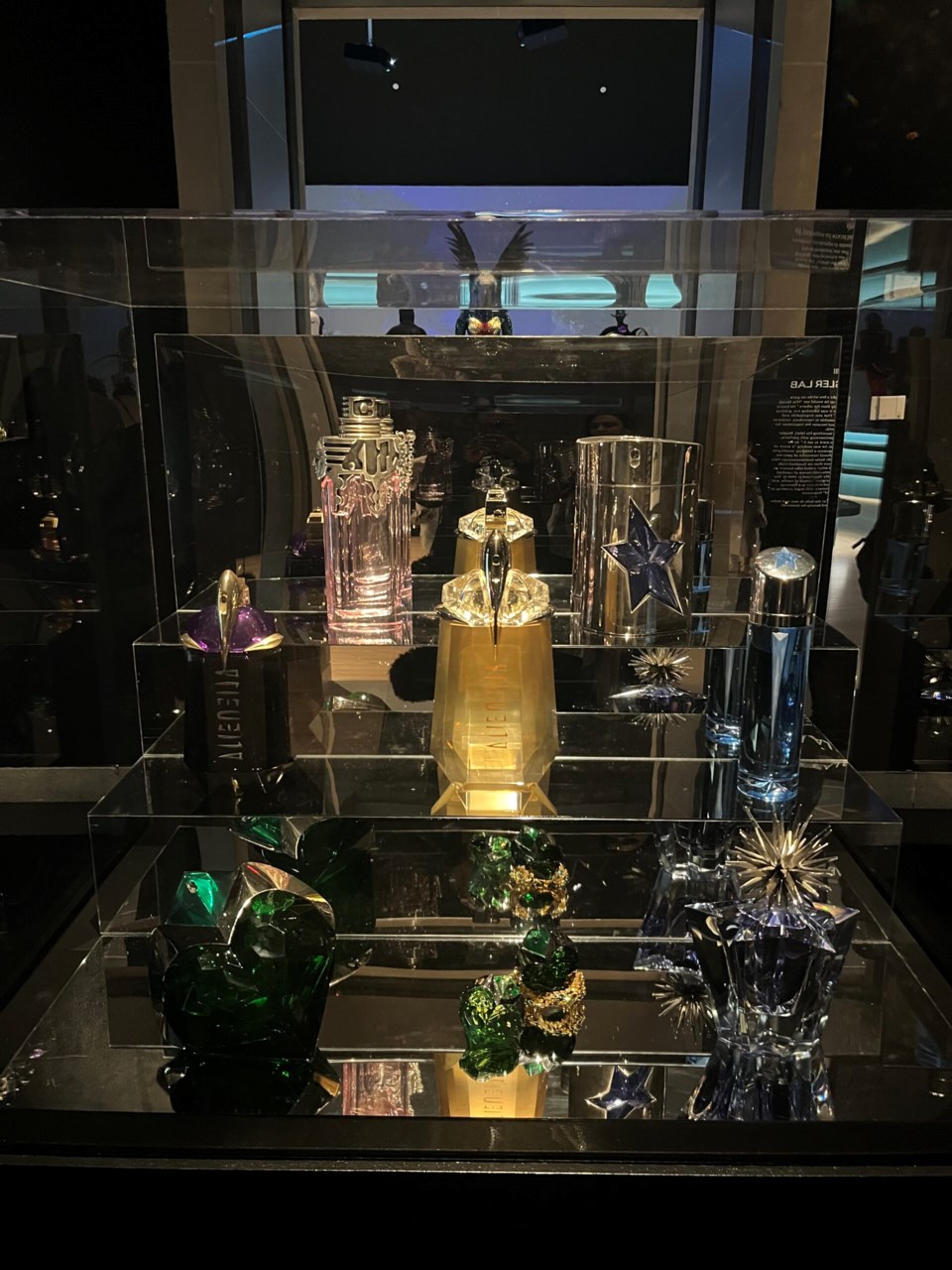 The star-studded opening night featured the likes of Kylie Jenner and Julia Fox, people who Yokobosky described as a "new wave" that has revived interest in Thierry Mugler's eclectic collection of fabrics, silhouettes and patterns.
"I think he's had this enduring appeal because of people's interest in his unique vision," Yokobosky said.
"That's what I loved about him a lot, it wasn't just about creating a dress — it was about creating a vision."
The "Thierry Mugler: Couturissime" exhibit is at the BK Museum now through May 7, 2023.