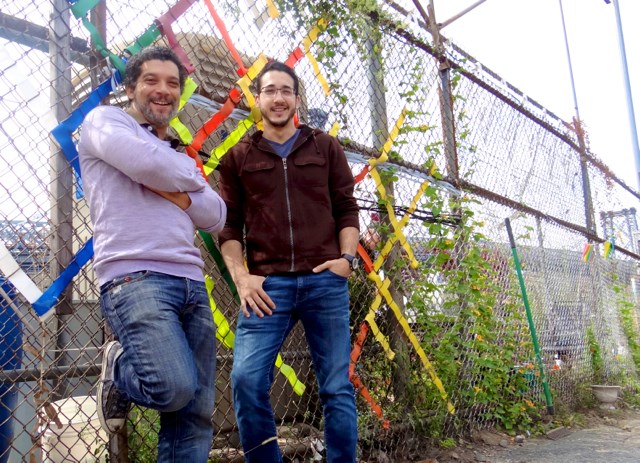 Brooklynites Matthew Virtue and Salvador Stamatti Avila are hard at work.
In the next year, they hope to bring into existence an architectural and educational structure that will revolutionize the way we view travel, culture and art: The Wanderlust Museum, a recyclable art museum that travels around the world!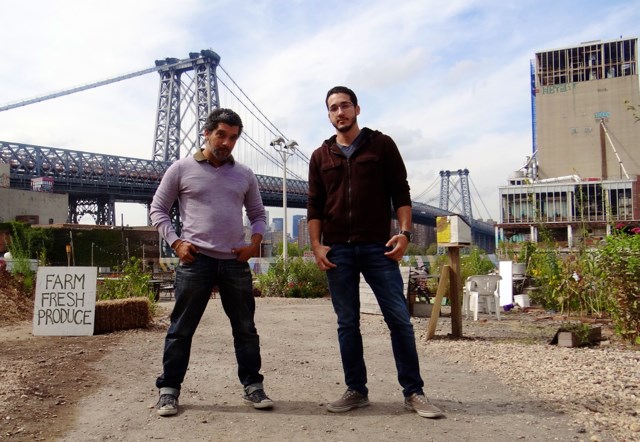 The mobile museum will be a 45,000 sq.-foot architectural wonder made of shipping containers, architectural membrane and solar cloth that will assemble and then disassemble for transport to other countries.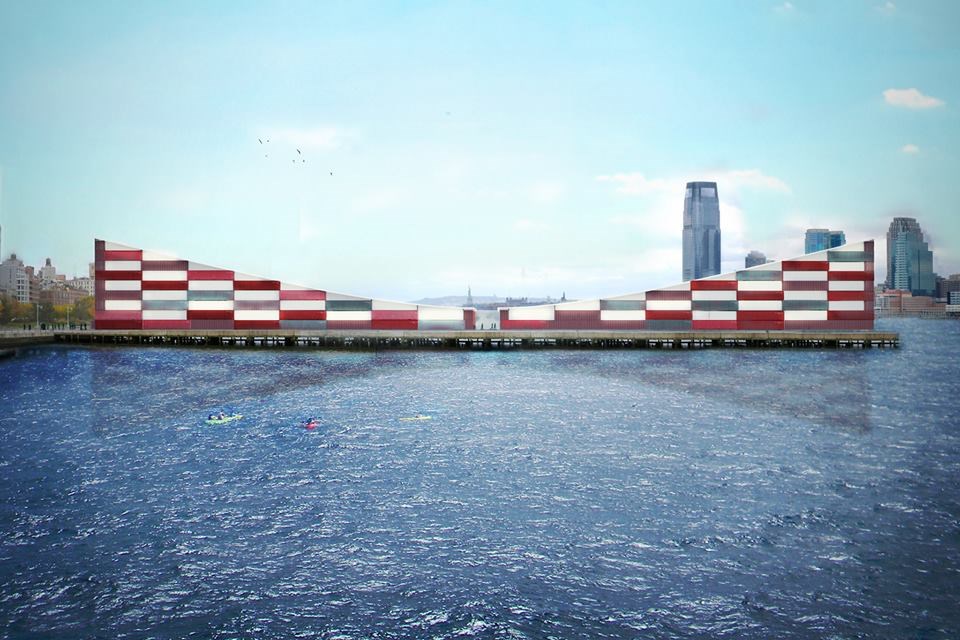 It's like an international traveling circus for the museum- and art-goer, sans the animals and cruelty and yucky carbon footprint. Virtue, originally from Kingston, Jamaica, and Avila, from Caracas, Venezuela, currently are fundraising to get the project up and running. So far, they've experienced no shortage of manpower support-- as soon as people hear the idea, they get it, and they love it!
Fundraising, however, is their most immediate goal.
"We want to open a space that is just as much art as the art that is inside of it, that showcases living and contemporary artists of the world," says Virtue. "And everything inside of it is completely eco-friendly."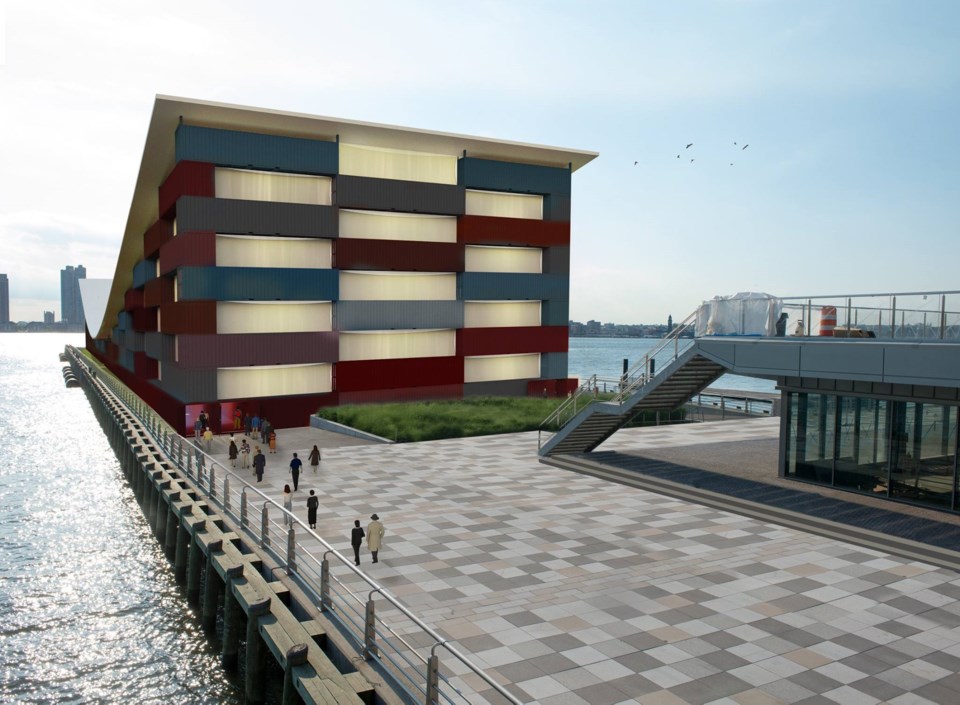 The planned launch date of the Wanderlust Museum is spring 2015, opening first in New York City with a two-month residency before moving on to Berlin and finally, Sao Paolo, Brazil.
The focus of the mobile museum is squarely on local artists—muralist, sculptors, photographers, painters, poets, filmmakers, musicians and storytellers—all of whom will represent the diversity and brilliance of the contemporary art scene in each city.
Already, the duo has scouted and secured 50 outstanding artists, all of whom will rotate in an out of the exhibit over the course of 60 days. Their art will be for sale through a silent auction process, with the option to sell at the end of the exhibit.
Avila says, what he's most excited and passionate about is showcasing the artists they have on board:
"Most art galleries take 40, 50 and sometimes 70 percent of what the artist makes," says Avila. "We want to be the change we'd like to see in the art world by paying back to the artist as much as possible. So all of the artists in our exhibit receive 95 percent of what they make.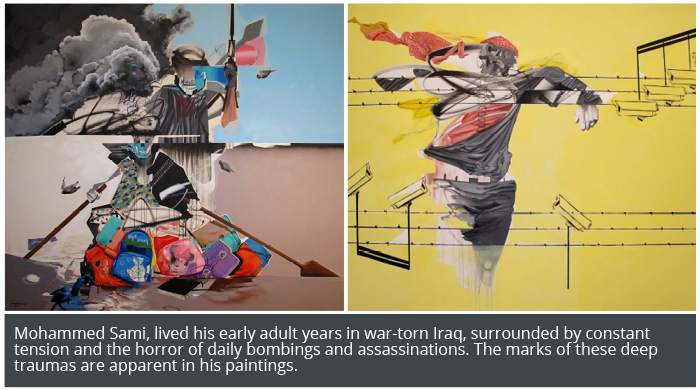 "We have New York artists as well as artists from all over the world. One artist, Mohammad Sami, from Iraq grew up in a war-torn environment and you see it in his work. You can really get a feel for his own experience."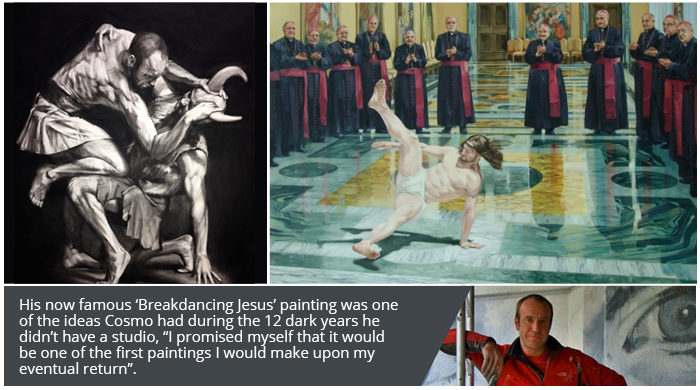 Virtue adds, "Cosmo Sarson from the UK does these amazing pieces, a lot of work mixing mythical figures with contemporary religious themes-- one, for example, a breakdancing Jesus painted in a very classic way inside the Vatican surrounded by Cardinals.
"Another exciting artist is JR, a French artist based in NY who does these large-scale photographs," says Virtue. "He goes to Ellis Island and pulls images from people who first came across on the boat and takes it forward to the Caribbean and each generation of immigrants after. His exhibit will be seven stories high and 25 stories long on the outside of the museum.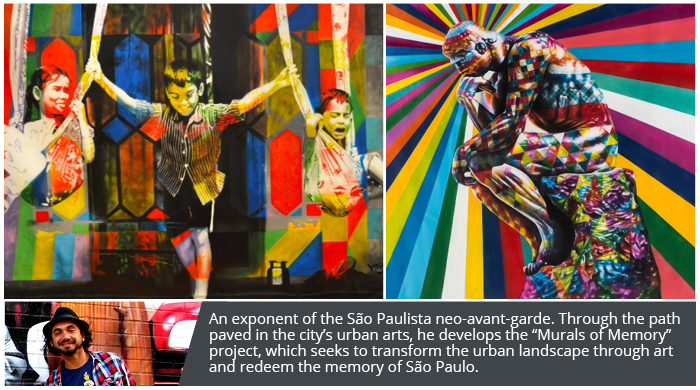 "Another, Eduardo Cobra does these amazing large-scale murals, almost like cubism but really brightly colored. Also, the structure of the museum itself will be constructed by Glickman Schlesinger Architects to withstand natural elements. And the interior is designed by Ishka Designs."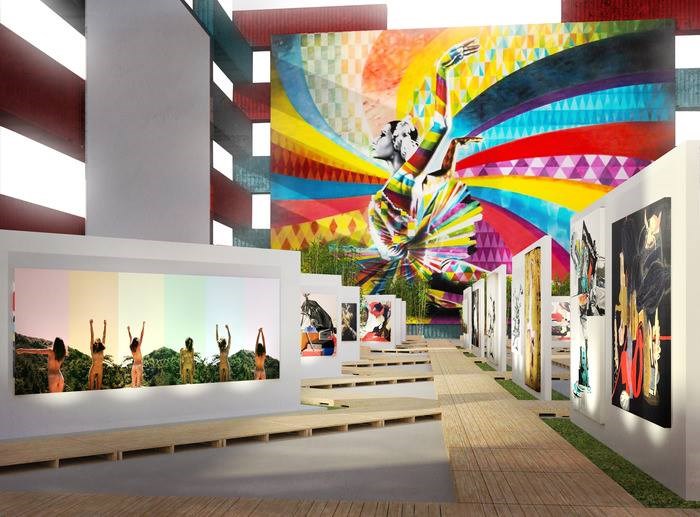 The museum will be open seven days a week, from 10:00am — 10:00pm, $20 admission, with one pay-as-you-wish, and a special prices for children and school groups. Also, there will be ongoing "pop-up" programming, with mashup performances by musicians, poets and book authors:
"So we'll have a major artist who will show up, and if you happen to be there that day, you might be able to hear one or two songs, unannounced, unadvertised," says Virtue. "So you might have Bjork singing with Questlove of the Roots or Shabba Ranks doing something with Julliard students."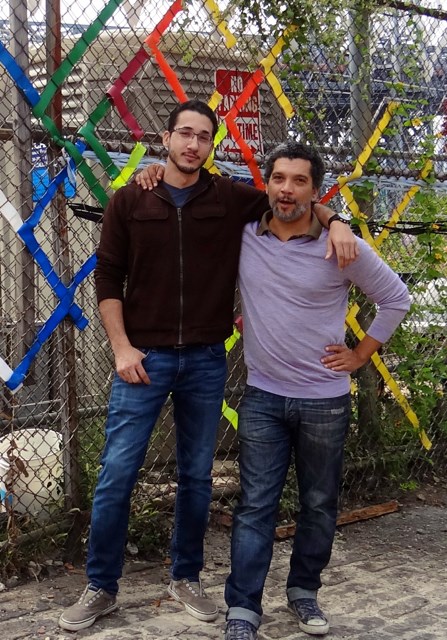 Some of the artist themselves will hold workshops teaching art history and practice for children, such as how to hold a paintbrush or a spray paint can, to encourage art as a viable means of making a living.
Virtue and Avila have secured a location for the Wanderlust Museum, Pier 26 at Chelsea's Piers in Manhattan; the building/structure has been designed; all the permits are in place and waiting to be filed with the city; all of the construction material is source and ready to be delivered; and a contractor is in place and ready to go.
…However, the museum's launch is wholly contingent upon the duo's ability to meet its fundraising goal. Currently, they have a Kickstarter campaign going with a deadline fast approaching.
Their goal is $1.5 million. So far, they have raised a little over $6,000. Their greatest challenge has been getting the word out.
"With the Wanderlust Museum, our desire is to share culture, and we think art is one of the best ways to transport you to another place," said Avila. "But we want to do it in a way that will actually be good for the environment.
" We want to bring culture to people, yet leave something behind that can live on forever."