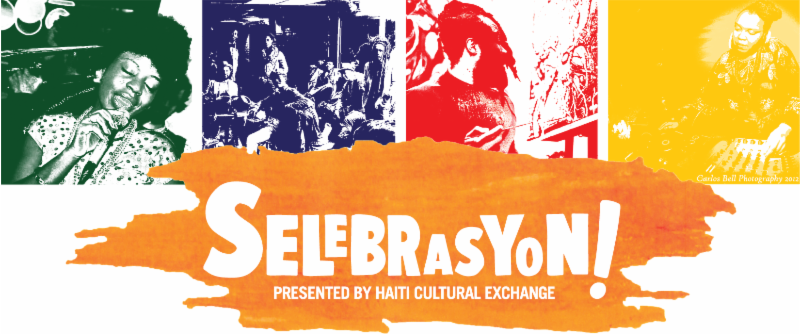 Join Haiti Cultural Exchange for the blowout finale of Selebrasyon!
Friday, June 27, 6:30pm - 9:00pm
The Commons, 388 Atlantic Ave, Bklyn
Haiti Cultural Exchange & Oyasound Productions present "Lakay Se Lakay: Home Is Home". An Haitian Electronic Artist Conversation Series where a panel of DJs share insight on their style and the role of Haitian traditional sounds in their mixes. Music by DJ Hard Hittin Harry.
Saturday, June 28, 9:00pm - 2:00am
DCTV Firehouse, 87 Lafayette St in Soho
"No Passport," is the closing party for Selebrasyon!, featuring Afrobeat and world sound fusion by DJ Sabine Blaizin and Gardy Girault-- a Rara/Konpa tech dance party!