The Billie Holiday Theatre's 2014-2015 season kicks off Saturday October 25, at 3:00pm with Perri Gaffney's The Resurrection of Alice.
To welcome new Producing Director Kelley Girod, the theatre is offering $15 tickets this weekend only. Use discount code "TFTT" online or at the box office to take advantage of this special offer.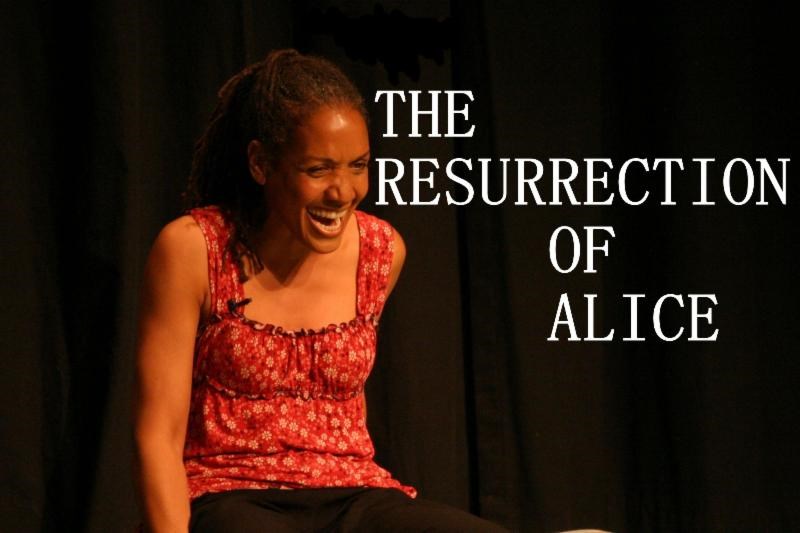 The Resurrection of Alice
Written and Performed by Perri Gaffney
Directed by Jackie Alexander
October 25 - November 30
Thursday-Saturday 8:00pm, Saturday Matinee 3:00pm, Sunday Matinee 4:00pm
Trapped in an arranged marriage, a woman struggling to find her place in the world holds tight to childhood dreams.
What Critics are saying:
"An emotionally compelling story driven by captivating characters... you're going to love The Resurrection of Alice."
—DC Metro Theatre Arts
"Characters in this play are so complex and multi-dimensional...more than a play, it is an anthem."
—MD Theatre Guide
"A star is born... a completely original talent, with a remarkable ability to draw the audience completely into the world she's created."
—Dueling Critics, Chicago
"Infused with depth and warmth... envelops the audience and whisks them away."
—DC Theatre Scene