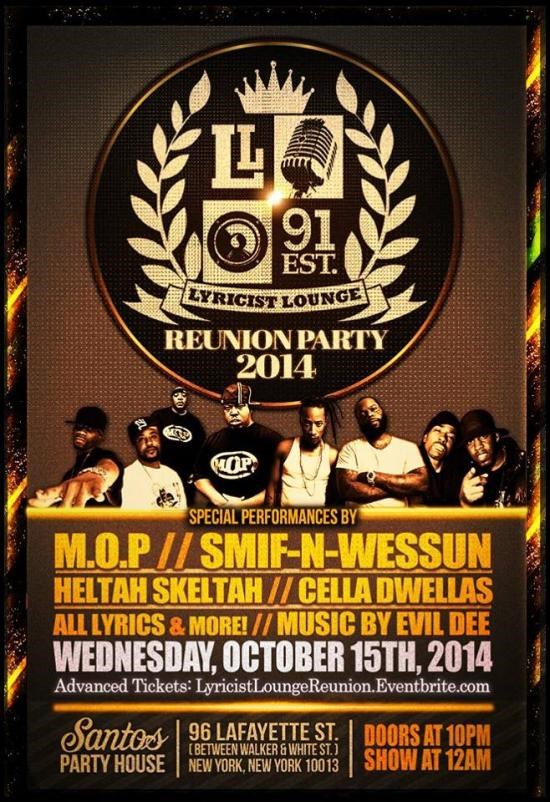 You owe a thank-you to Lyricist Lounge and you don't even know it.
The lounge for lyricists will celebrate its 23rd birthday with a reunion party on Wednesday, October 15, at Santos Party House in downtown Manhattan, and feature a lineup of classic Hip-Hop performances, headlined by classic rap acts M.O.P, Smif-N-Wessun and Heltah Skeltah.
It's traveled near and far since its inception as an open mic night in a studio apartment on Orchard Street in the Lower East Side of Manhattan. But ultimately, the mission of Lyricist Lounge has never changed: bringing real Hip-Hop through incredible, lyrical performances.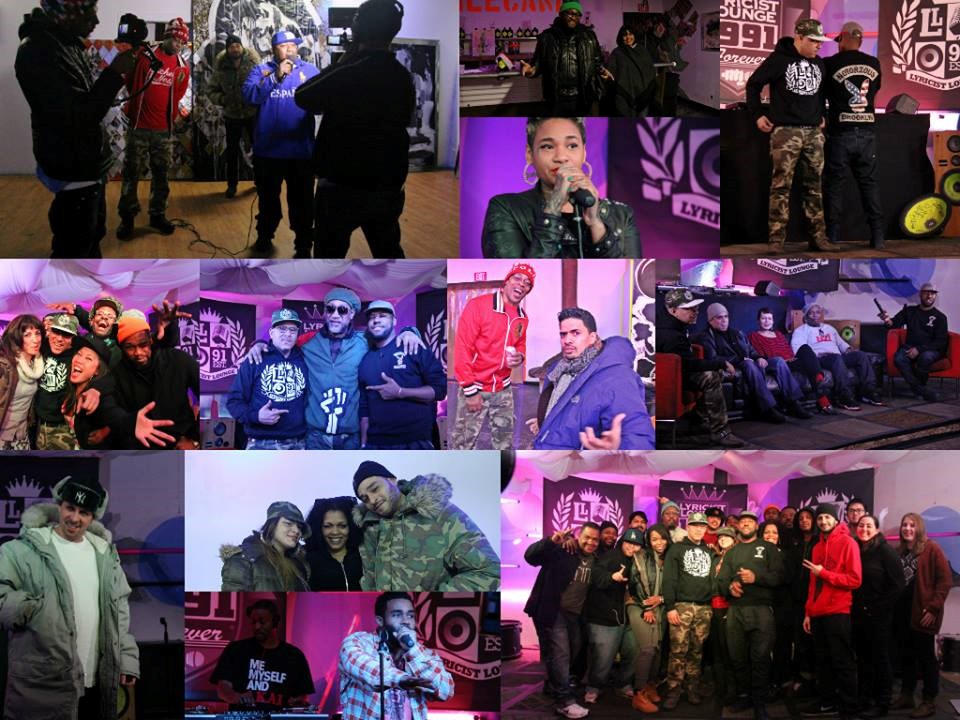 Babies that were birthed in the same year that Brooklyn natives Danny Castro and Anthony Marshall birthed the Lyricist Lounge are 23-year-old adults, who can vote, join the military and drink booze, but they also have no idea of what the world was like before Hip-Hop.
They were born into Hip-Hop, similar to how previous generations were born into Rock & Roll, R&B, Jazz and Blues. And as infants, they came into a world where it was "One For All," in the words of Brand Nubians's namesake album.
Castro and Marshall clicked through their mutual love and appreciation of Hip-Hop, its culture and especially the live performances, which is the genome of Lyricist Lounge. The influence of Lyricist Lounge on modern, contemporary culture is undeniable when viewed through the prism of Hip-Hop's influence on modern, contemporary culture and Lyricist Lounge's influence on Hip-Hop.
The early Lyricist Lounge performances of artists such as Nas, Notorious B.I.G., 50 Cent and Eminem, before they were established and were still searching for an audience, showed that although they went on to multi-platinum careers, they still had the respected lyricism that was the foundation of the golden era of Hip-Hop.
The brand of Hip-Hop music presented by Lyricist Lounge was a saving grace in the 1990s, as New York City as a whole was living through the last vestiges of its organic creativity, from the Keith Haring, Jean Michel Basquiat days of the 80s, when New York City was the creative capital of the world.
That creativity was dying out and Hip-Hop, on the night life level, had devolved into a violent excursion into clubs and parties. Starting from its inception, Lyricist Lounge was championing a component of the culture that was true, which was rapping, while also creating a bridge to the dance component of the culture, since many of the video, film, live performance and party dancers, in Hip-Hop (and in the burgeoning house music scene), were also MCs.
It became sort of a proving ground for real MCs, a place where you had to come rock the mic right, if you said you could rock the mic right and a platform that was both nurturing and challenging to MCs. Putting on a litany of shows in NYC all through the 1990s, taking it on the road to other states and putting out original music, with the Lyricist Lounge Vol 1 & 2, Marshall and Castro not only presented MCs on stage, they also presented young people the understanding that a business can be created out of their passion and especially so, if that passion was Hip-Hop.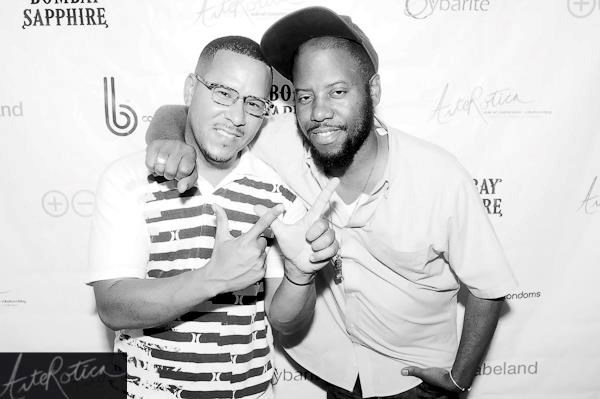 They routinely worked with underground and unsigned artists, as well as up and coming signed artists and industry veterans who were still adding creative layers to the Hip-Hop cake. This led them to a sketch comedy show on MTV eponymously entitled the Lyricist Lounge show, which radicalized the sketch comedy format by introducing lyrical sketches-- comedy skits-- told purely through lyrics.
It was the first of its kind and featured a crew of guest performers, including Mos Def, Q-Tip, Mos Def, Common, Snoop Dogg, Erykah Badu, Slick Rick and MC Lyte, in addition to it's ensemble cast of rappers, featuring Wordworth Master Fuol and Baby Power.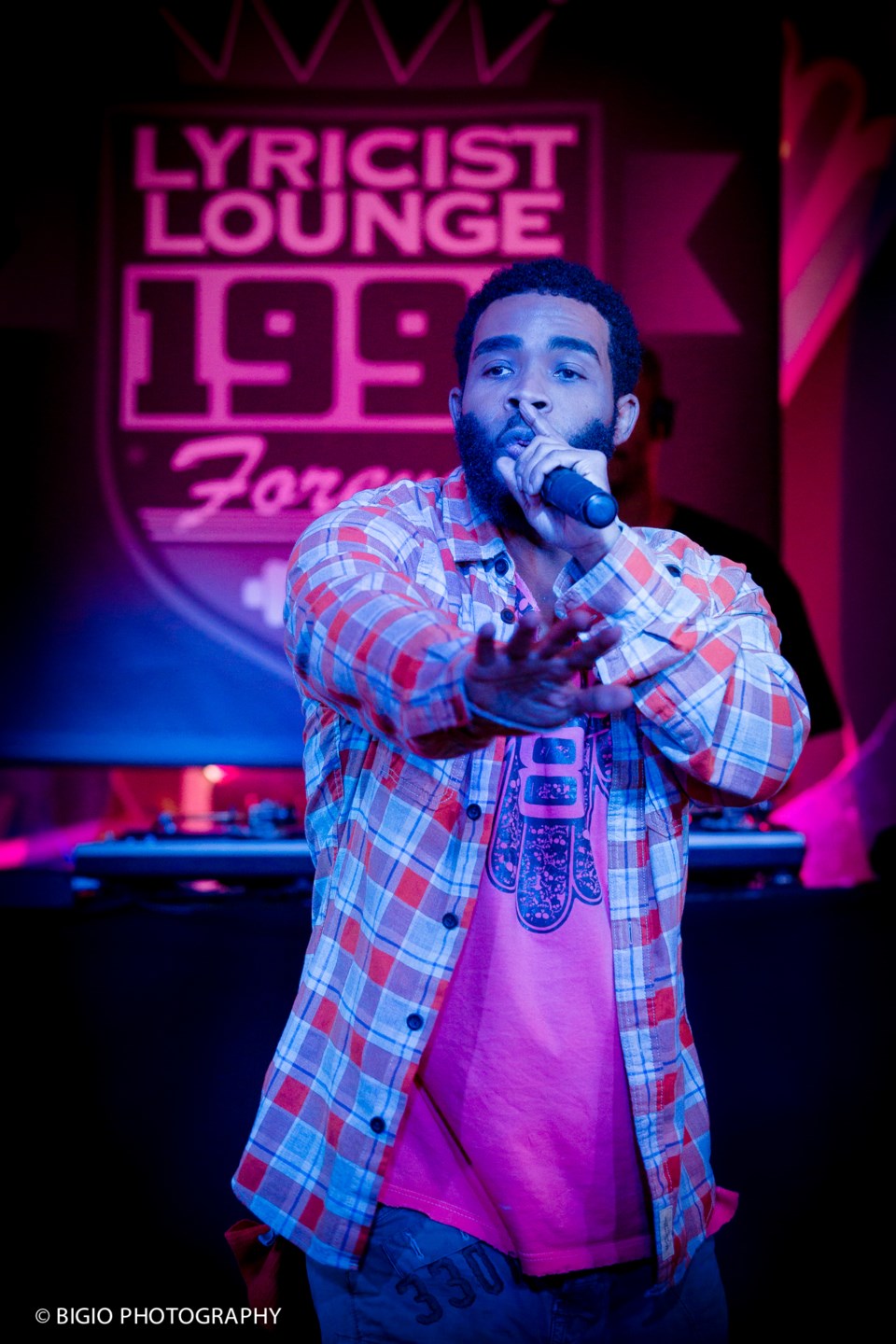 The show aired on MTV, from February 2000-January 2001, a few years before the Chappelle show debuted in 2003 on Comedy Central and several years before Nick Cannon debuted Wild N Out, in 2005 and also on MTV, in which he used lyricism in a game show format.
All three shows are on the sketch comedy show continuum and have influenced each other, including In Living Color from the 1990s, but Lyricist Lounge definitely impacted the way lyricism is used in comedy.
Being a part of history doesn't preclude from keeping it on and poppin' in the here and now, and for Lyricist Lounge, that is surely the case. They've partnered with BRIC Celebrate Brooklyn and SummerStage, to bring amazing, outdoor concerts to the people, during the spring and summer seasons in New York City, while also presenting Hip-Hop shows at the night club level, for that true-blue, Hip-Hop experience.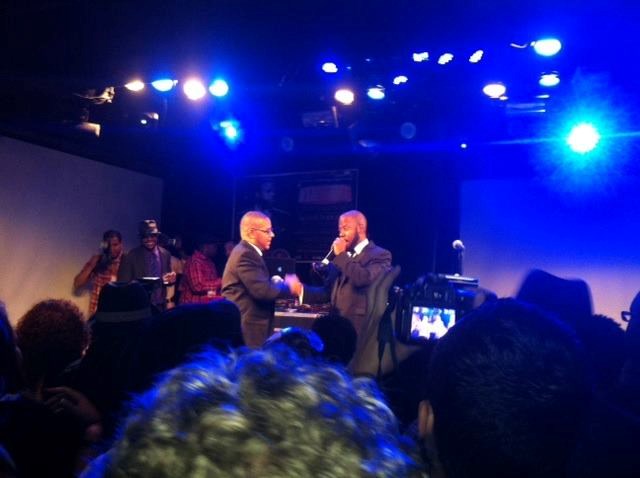 That's what the twenty-third birthday reunion is about for Lyricist Lounge, as they bring a real night of Hip-Hop to the people, with DJ Evil Dee helming the decks for a roster of 90s flamethrowers.
Check here for tickets: Lyricist Lounge 23rd Reunion Tickets
As a prelude to the event at Santos, I asked Anthony Marshall and Danny Castro, founders of Lyricist Lounge, to give me their top three list of Lyricist Lounge performances and after careful consideration, here's what they said:
ANTHONY MARSHALL'S MOST MEMORABLE PERFORMANCES:
Roseland, NYC, 2000: Featuring Mos Def, Talib Kweli, Xzibit and Smif-n-Wessun, hosted by Dave Chappelle
Prospect Park, NYC, 2012: Fifteen Thousand people to see Ghostface Killa stomp a mud hole in the stage at the Prospect Park Bandshell
House Of Blues, L.A., Slick Rick: Walking Slick Rick out of the hotel and across the avenue to the House of Blues, with him being fresh out of prison and wearing a massive amount of trunk jewelry, making every one stop and stare, even celebrities, in a town full of celebrities
DANNY CASTRO'S MOST MEMORABLE PERFORMANCES:
Roseland, NYC, 2000: Lyricist Lounge album release show at Roseland Hosted by Dave Chappelle performances by: Mos Def, Xzibit, Talib Kweli, Pharoahe Monch, Smif-N-Wessun & more.
The Tunnel, 1998: Lyricist Lounge Tour Launch at The Tunnel. Hosted by Slick Rick & Kid Capri, performances by Eminem, 50 Cent, The Roots & more.
Queensbridge Park, 2014: Mobb Deep at Queensbridge Park over 5000. Monumental to have them perform at Queensbridge.
So clicked the link above for tickets and go check out the show. You should also Google up episodes of the Lyricist Lounge show.
You'll laugh a lot, while also get a dose fresh freestyles from some of the genre's most talented rappers and an early peak at Tracy Ellis Ross, before she went on to Girlfriends (and now Black Ish) fame.