Bushwick's new Love Gallery is a refreshing and original love letter to the neighborhood.
Created and owned by Paperboy Prince, the Love Gallery will be will be a multifunctional space on Myrtle Avenue for community aid programs, interactive art and events, all in the spirit of building community. The gallery will have a soft opening in the next two weeks.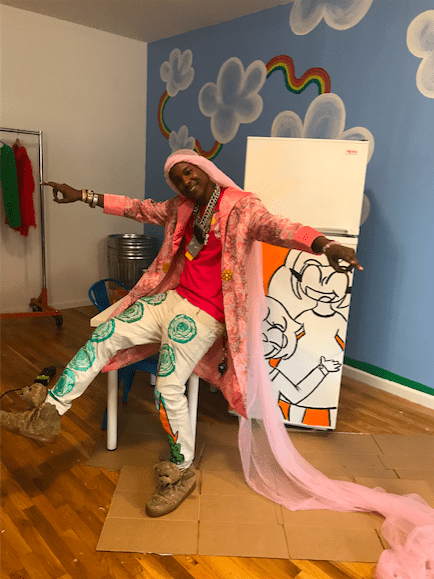 Prince, a musician, artist, politician and community organizer, ran for Congress against incumbent Rep. Nydia Velázquez in this year's Primary Elections.
Prince's political platform, though unsuccessful in winning the NY-7 seat, included universal basic income and medicare for all.
The Love Gallery will align with Prince's goal: To have consistent resources available to everyone at no cost, including, but not limited to, free diapers, food, small loans and community-owned vehicles.
Love, to Prince, meant helping others and letting people know they matter.
"This is the first time that people have seen a Love Gallery," Prince said. "We know what an art gallery is -- an art gallery displays art. So what about a love gallery? A love gallery displays love."
Though the gallery is not officially open, Prince and volunteers are already hard at work providing free food and hosting community clean-ups.
Each Wednesday, the Love Gallery team gives out approximately 100,000 pounds of food free of charge and the line snakes down the block.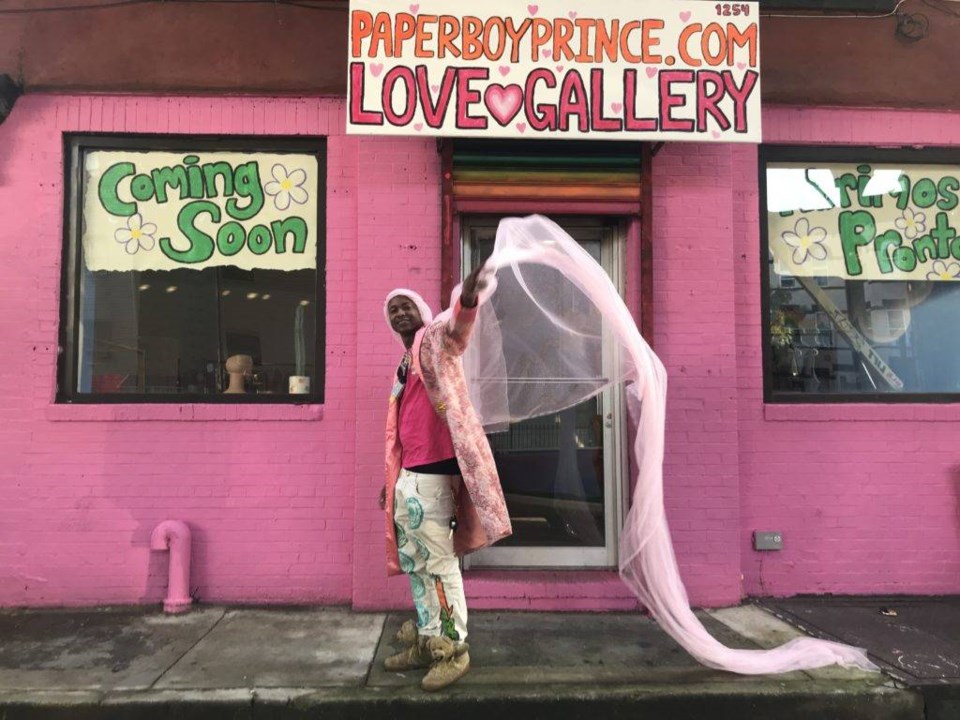 "We are able to spread so much love, get so many smiles, hear so many 'thank yous'. That's what it's about."
In addition to fundraising through a GoFundMe, Prince will also be selling curated clothing and art, starting at $40, at the gallery to finance its community aid programs and events.
Prince said the clothing, the interactive art and the brightly painted storefront were all part of the mission to beautify the neighborhood and bring people together. "Aesthetics are so important," Prince said.
"The people deserve to live in a beautiful place, with beautiful architecture, beautiful art. They deserve that."
Programming will include a free food initiative, community car initiative, small bank loans and educational entertainment. The Love Gallery's events will include COVID-19 safe protests, festivals, fundraisers and dance parties and the gallery will always have clothing, free food and interactive art.
The Love Gallery will have its soft opening in the next two weeks and the grand opening will be scheduled for a date between Thanksgiving and Christmas. Updates will be on Prince's Instagram.
Standing outside the gallery with Prince, a fiercely cool skater approached to ask when the official opening would be. "That happens all the time," Prince said.