The Billie Holiday Theatre released on Friday its program for the 2019/ 2020 Season, boasting a full program of dance performances, plays, readings and year-long community programs.
The season kicks off on Friday, September 13 with the Bedford Stuyvesant and Crown Heights Film Festival. The free, weekend-long festival brings together the best and brightest in the film and entertainment business from the Bed-Stuy, Crown Heights and surrounding communities.
Ronald K. Brown will celebrate his annual homecoming concert Ronald K.Brown / Evidence in Concert, presenting a fusion of African dance with contemporary choreography and spoken word, on Friday, September 27 and Saturday, September 28. The program includes two 20th Anniversary works choreographed by Brown, Gatekeepers and Water, with original text written and performed by Cheryl Boyce Taylor.
The Restoration Rocks! Festival, which is a part of the annual week-long Bed-Stuy Alive! celebration, returns on Saturday, October 12. This year, the line-up features homegrown talent and legends like Big Daddy Kane, Nona Hendryx, Maritri Garret and the Soulfolk Experience, as well as a takeover of Fulton Street with a Soul Summit House Party.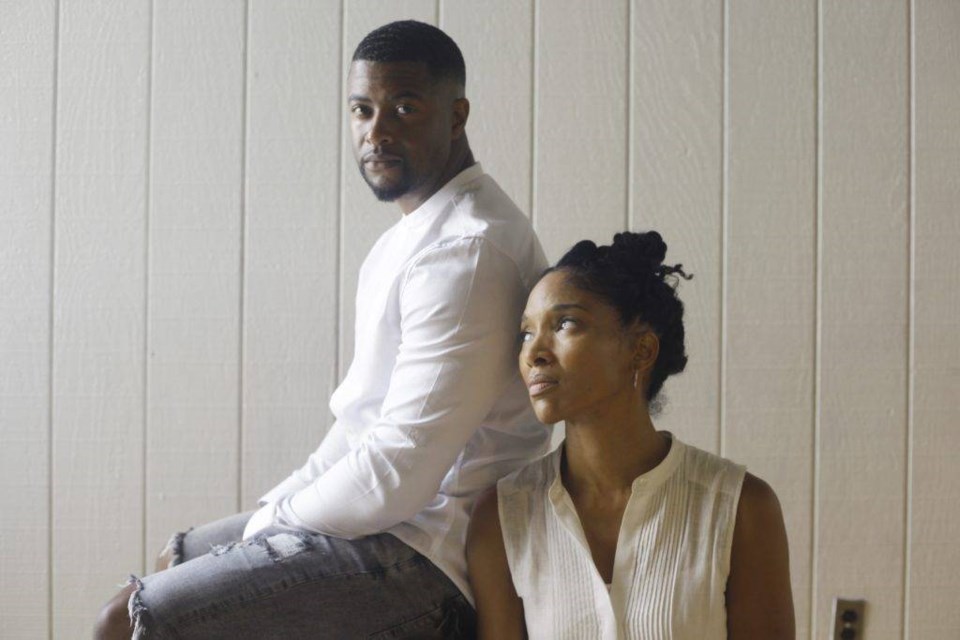 Coming October, The Billie Holiday Theatre will debut the New Windows Festival which aims to provide a platform for cross-cultural and inter-racial dialogues around race, social justice and equity. The festival includes the world premiere of James Sheldon's Reparations, an exhibit by internationally renowned artist Luba Lukova "Designing Justice," and a new play by David Davila.
"We strive to stretch and innovate on Black narratives in the 21st century from 20th anniversary works by internationally renowned choreographer Ron Brown that are still profoundly resonant, to playwright James Sheldon's world premiere Reparations, helmed by the incomparable Michele Shay, presenting our audience the first produced playwright of non-African descent in our theater's history, to eclectic local musical talent in our daring Skylight Open, to new play readings by our resident company, Frank Silvera Writers' Workshop," said Dr. Indira Etwaroo, executive director of the Billie Holiday Theatre.
Another season highlight is the 50in50: Writing Ourselves into Existence program. Launched in 2017 in collaboration with Frank Silvera Writers' Workshop, 50in50 was created as a theatrical reading event to provide a platform for Black women to share their stories in response to emerging social issues. Women writers respond to a call for talent with a curatorial statement shaped by Obie Award-winning playwright and MacArthur Fellow Dominique Morisseau. The selected pieces are brought to life as monologues performed by award-winning actresses. Submissions will be accepted in November; readings are scheduled to take place in March 2020.
The Billie Holiday Theatre, a historic landmark theater located in the heart of the largest community of African Americans in the nation, has been home to world-class storytelling for 47 years. Founded in 1972 in the sociocultural and aesthetic kiln of the Civil Rights and Black Arts Movements, the theatre set out "to expose the largest black community in America to the arts while providing an outlet for local talent," and continues to celebrate the diversity, intersectionality and complexity of the African diaspora from around the corner and around the world.
"This is a season that celebrates the triumph of the human spirit, which remains at the core of the African American experience during this 400th commemorative year of the beginning of slavery in America," said Dr. Etwaroo. "We enter this season with a profound knowledge that the African American story is the very foundation of the American story."
For a complete schedule and tickets, go here.