The words 'camping' and 'Greenpoint' have always seemed completely unrelated ... until now.
NYC Glamping, a brand new company that opened for business last month, offers cabin, tent and boat stays on the Greenpoint waterfront for an urban outdoorsy experience.
Each of the nine cabins are made from reclaimed shipping containers and are outfitted with amenities like free WiFi, air conditioning, and a bathroom with a shower—same with the double-decker boat that stays docked in the Greenpoint waters.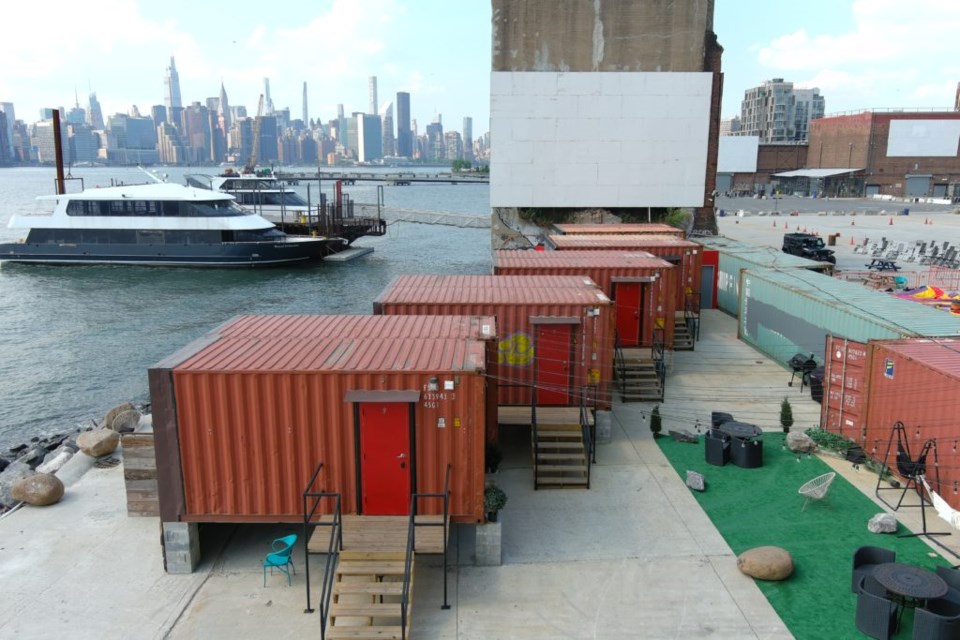 There also two tents with a more authentic camping feel, but they also boast proper beds and bathrooms.
What's glamping, you ask? The word 'glamping' is a portmanteau of 'glam' and 'camping,' and it is the latest vacation trend. It is popular among campers who wish to enjoy nature without compromising their modern needs.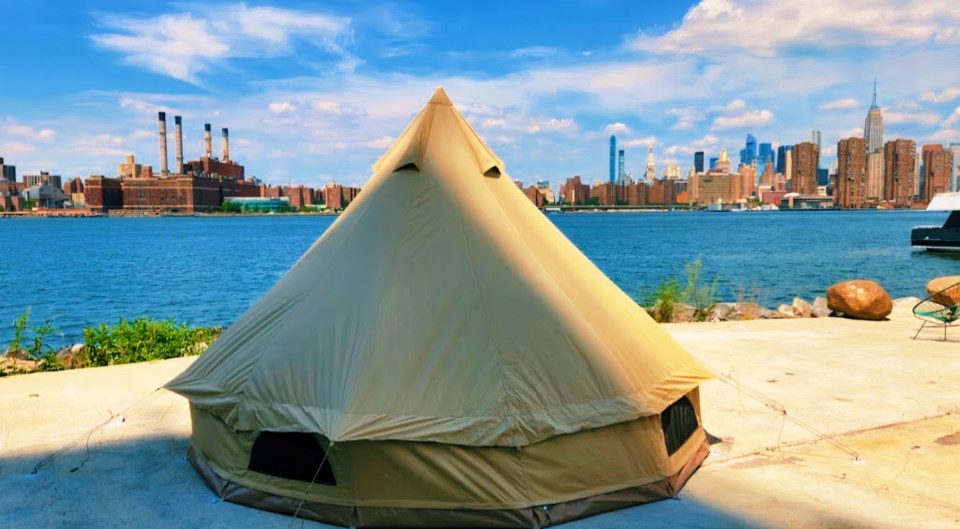 The fad involves tricked-out tents, camper vans and cabins with amenities like running water, WiFi, hotel-like beds and the perfect Instagram backdrop. Popular, local examples are Eastwind in upstate NY or Gatherwild, in the Hudson Valley, both of which sport A-Frame cabins.
"New York City has always had its own take on everything and so here we go: urban glamping. No forest, no beach, but it's glamping," NYC Glamping manager Lana Surzhikova said.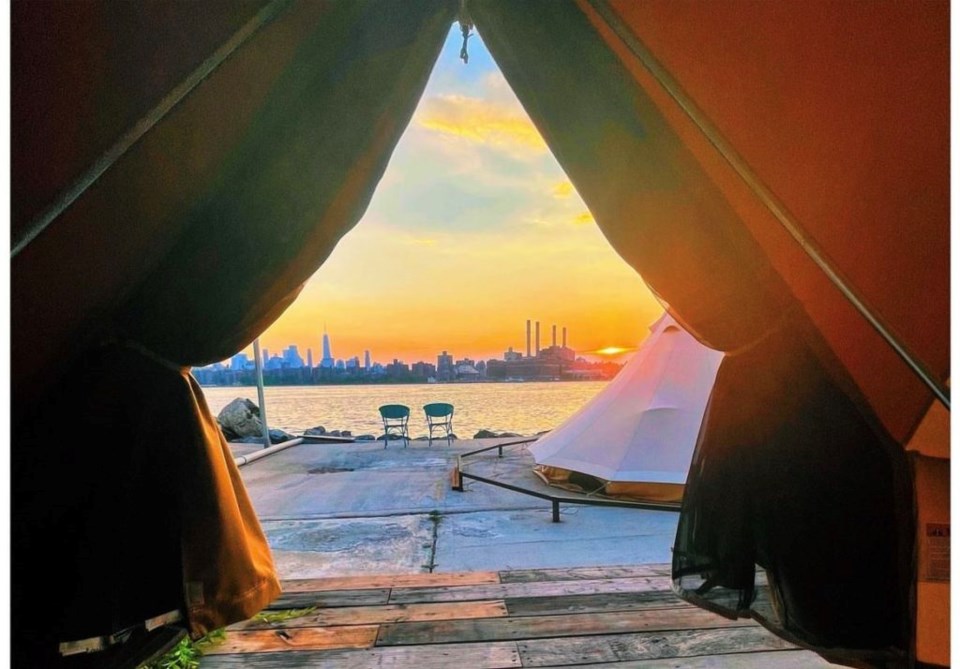 Perhaps the most thrilling part of the experience is the view, Surzhikova said. Every cabin, boat and tent is right on the shore and looks out directly over the water toward Manhattan's skyline.
"It's exciting because no one has done this in Brooklyn yet," Surzhikova said. "In the recent years that I've noticed, Greenpoint has become a destination. It's a perfect location for glamping because it's a perfect view of Manhattan from the best possible angle."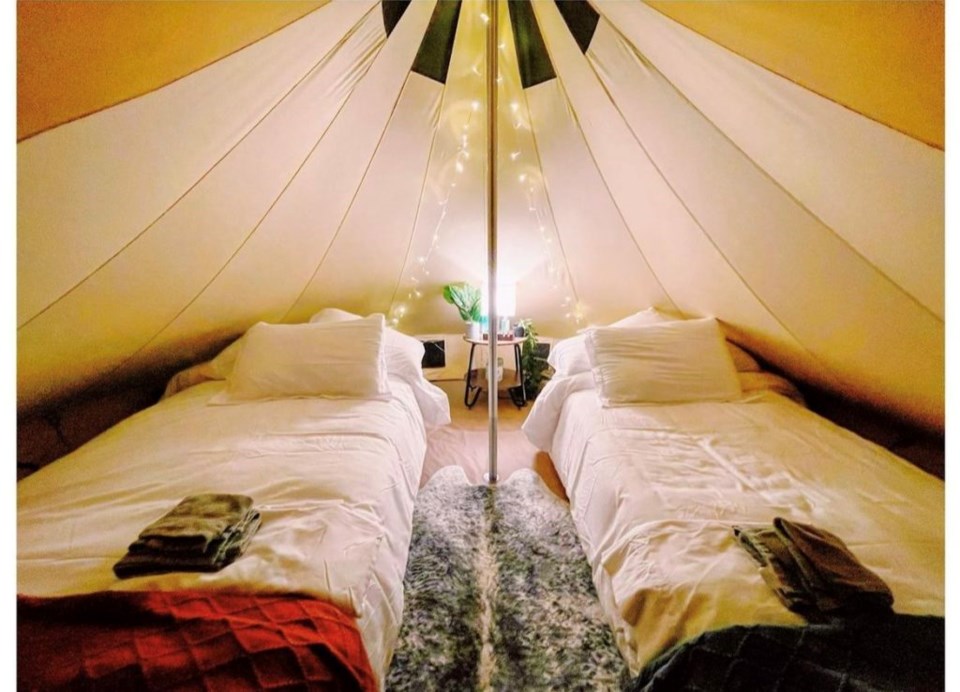 From the inside, it feels as remote as being in nature, but instead of hiking, NYC Glamping gives guests lists of nearby attractions to discover.
"Greenpoint is densely packed with all sorts of small businesses. So when we have guests here and they ask me what is there to do and eat in the area, we always recommend them the local businesses," Surzhikova said.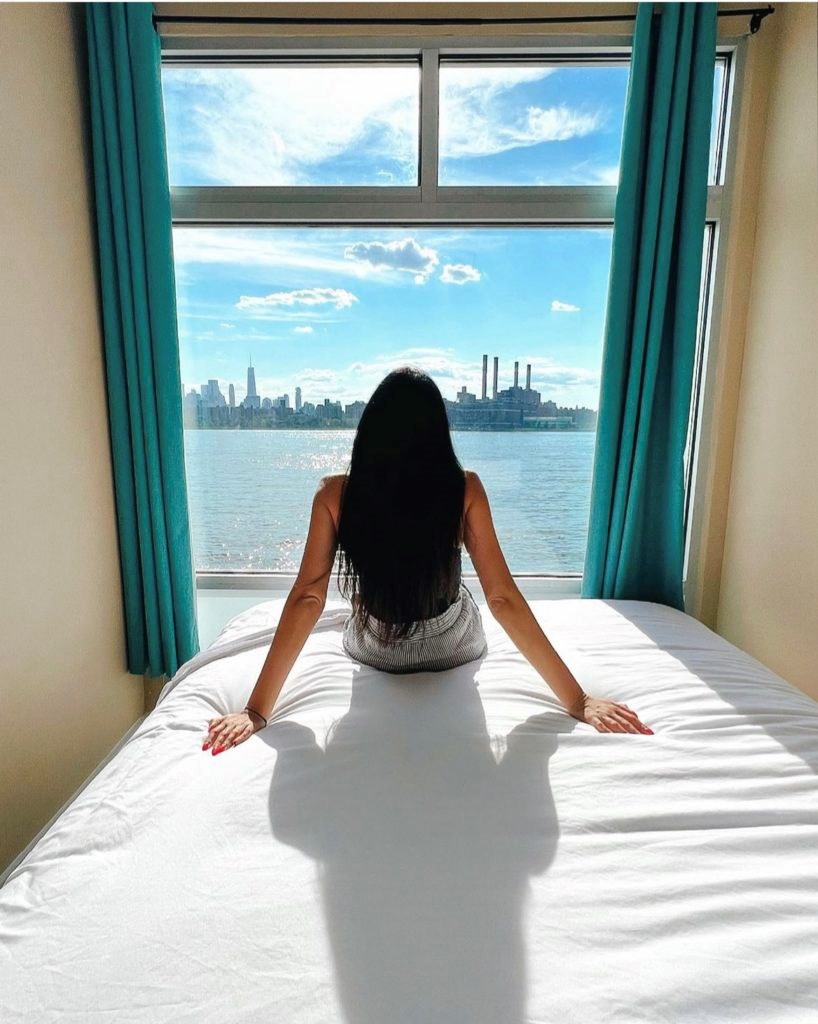 Since opening the weekend of July 4, NYC Glamping has hosted couples, families with kids, solo-travelers, birthday celebrations, anniversaries and even a couple that got engaged during their stay.
About 70% of the bookings are from people who live in New York, but the rest come from all over the United States, Surzhikova said. Next month, Surzhikova is hosting her first group from out of the country.
"I do hear the comments and I understand where they're coming from that shipping containers is not nessesarily considered glamping, so we're expanding the variations of what we have," Surzhikova said.
The company will add a converted school bus and another tent to its fleet of unique stays next month. NYC Glamping is booked every weekend for the next few months, but has availabilities during weekdays.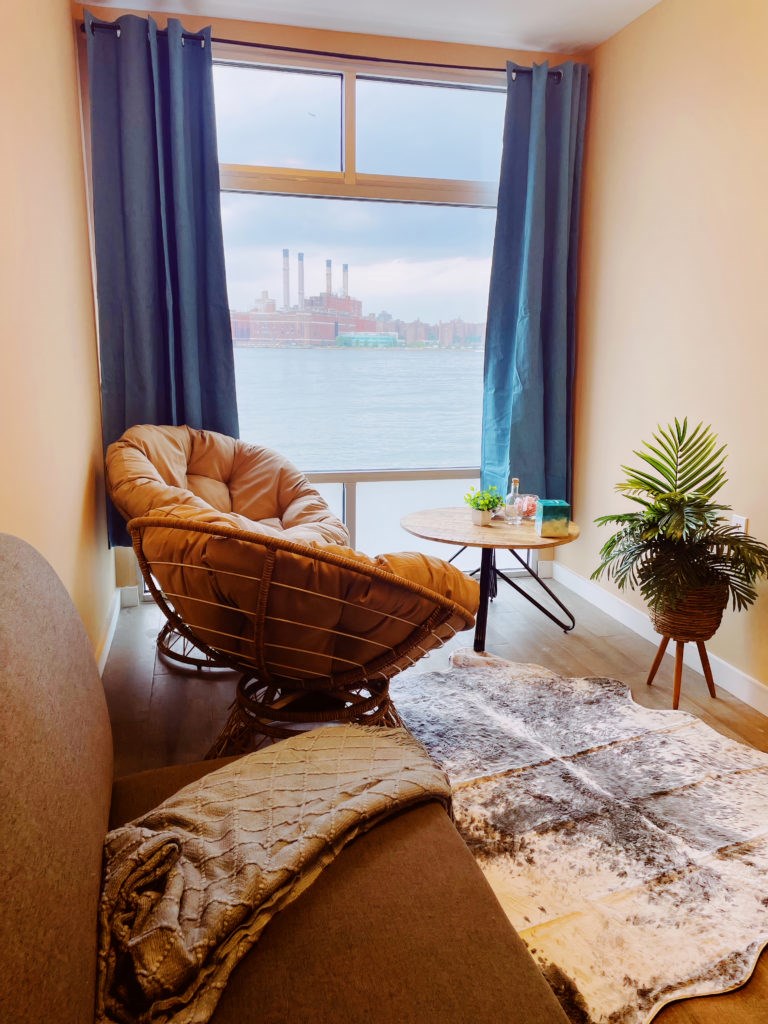 The campgrounds are at 1 Oak Street in Greenpoint, on the Skyline Drive-In lot, where guests can watch movies from their cars while looking out over the water. In addition to free parking, each stay comes with complimentary tickets to a movie, guest's choice.
The shipping containers are lockable; there are security cameras in the common spaces and there is a security gaurd at the entrance to the site at all times, the website says.
Surzhikova said since the venture is going so well, she is in the development process of adding a DUMBO waterside location as well. The NYC Glamping team just has to figure out how to keep the pipes from bursting in the winter, she said.
"When we started it, it was the middle of summer and we did not expect it to go so well," Surzhikova said. "There's so much more we could do and we have so many ideas we can convert into actual things."
Stays start at $330 a night for peak dates. Prices may be lower on off-peak days.