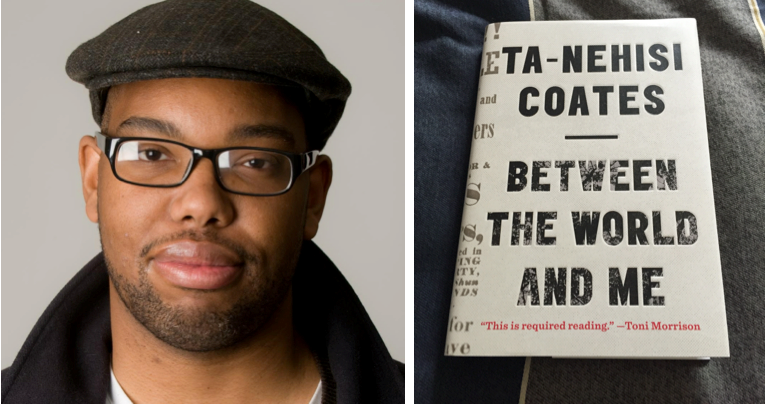 Author and journalist Ta-Nehisi Coates will visit Medgar Evers College on Friday, November 6, to discuss his highly acclaimed book "Between the World and Me."
As a national correspondent for "The Atlantic," Coates writes about cultural and race issues, and he received wide praise for his article "The Case for Reparations: An Intellectual Autopsy," which centered on the impact of discrimination and housing segregation agains African-Americans. His in-depth survey earned him national respect, immediately propelling him onto the world stage as a veritable voice of social justice in America.
In September, Coates was awarded a 2015 MacArthur Foundation "Genius" Grant, and his book "Between the World and Me," a heartfelt father-and-son story and chronicles the author's personal journey of growing up in Baltimore and the influences that helped to shape his life, has since been nominated for one of this year's National Book Awards.
Nobel Laureate Toni Morrison said of the book, "It is required reading." Pulitzer Prize-winning writer Isabel Wilkerson and author of "The Warmth of Other Suns," said the book "is an instant classic and a gift to us all."
"Ta-Nehisi Coates is one of the most important writers of his generation. He boldly addresses issues that are not only relevant to the Black community but important in our society. His interrogation of American culture and history help us to rethink the traditional American narrative," said Dr. Brenda Greene, founder of the Center for Black Literature (CBL) at Medgar Evers College. "I think it is so very important for our students and young people in particular to have the opportunity to listen to and engage in conversation with such a courageous and forward-thinking writer."
WHAT: Author Ta-Nehisi Coates discusses his latest book, "Between the World and Me."
WHEN: Friday, November 6, 1:00pm - 2:30pm
WHERE: Medgar Evers College, Academic Building 1 (AB1), 1638 Bedford Ave., Brooklyn, NY
WHAT ELSE: For more information, please visit www.centerforblackliterature.org. RSVPs will be given priority seating as of 12:30 p.m. — 1:00 p.m., as long as seats are available. However, seats will not be held for individuals nor are they guaranteed.