"If I were going to build my utopia, it would be named Urbania," says Kimberly M. Becoat, a mixed media artist whose latest collection of works, titled "Urbania", is now on display at the Museum of Contemporary African Diaspora Arts (MoCada) in Fort Greene.
The exhibit showcases 16 original works by Becoat, dating back to 2015.
The pieces are inspired by the culture and community that arose out of the advent of New York City Public Housing Authority (NYCHA). For Becoat, Urbania is a place that includes the culture and community cultivated by Black and Latino people from Public Housing, or "the projects," without the poverty, violence and abandonment these housing projects are known for.
"NYCHA Housing is forgotten, but we are the reason why you have urban culture," says Becoat, who grew up in the Lexington Houses, a Public Housing complex in East Harlem. "We created our own culture."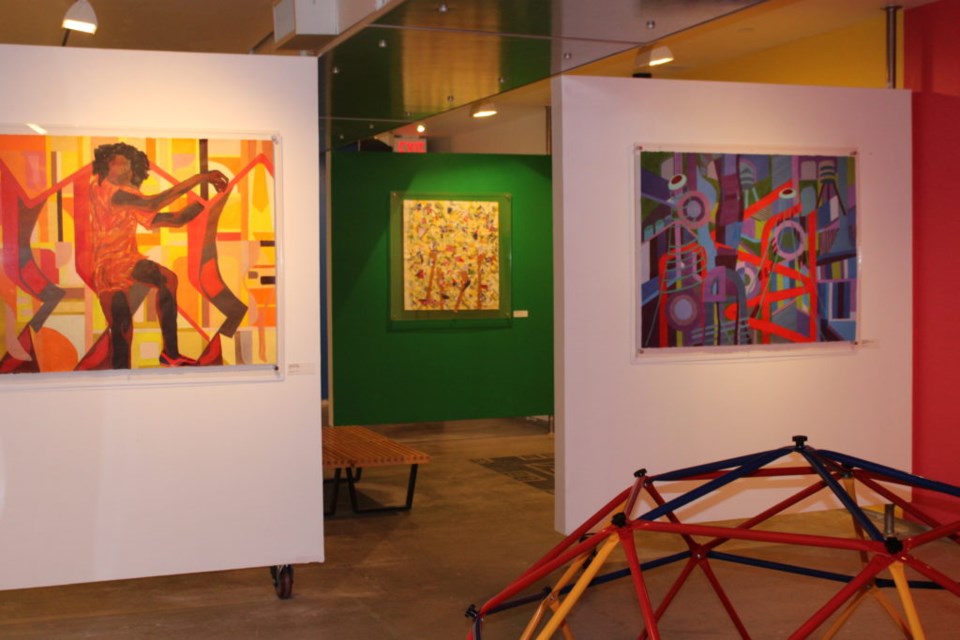 Becoat says she fell into making art naturally during her high school years. "I was always interested in visual arts and writing and music. So, I was doing those constructs all at the same time," says Becoat, who describes her working process as "very much the way a DJ would do something," bringing in elements of music and the literary arts.
"Anything goes!" says Becoat of the materials she uses in her work. That includes acrylic paint, sumi ink, sand, candy wrappers, foil and more. "I love working on paper I think it it keeps the rawness that you can't get with Canvas," says Becoat. "If I was doing these pieces on Canvas, they wouldn't have the [same] freedom."
For "Urbania," Becoat created her own color palette, using colors from "hood staple" candies like Laffy Taffy, Jolly Rancher, and Alexander the Grape. The usage of these colors is meant to create a dialogue between the artist and audience. Using these colors, Becoat says, as she imagines a utopia featuring these familiar elements of life growing up in public housing.
The exhibit's vibrant pieces place an emphasis on childhood play. One work, titled, "Urban Repartee" features two girls playing double dutch. Another, titled "Exonerated – Central Park Jubilee" features young black boys swimming in the now-demolished Lasker Pool in Central Park, calling to mind the exonerated Central Park 5.
"It's just a mishmash of celebration, reclamation," Becoat says, "but also historical context to how these architectural spaces even came to be."
Becoat was inspired to begin this series while researching Seneca Village, an African-American community that was demolished through eminent domain to build Central Park, and she began thinking about how the city was racially segregated architecturally:
"The architectural structure behind public housing became a big interest for me," says Becoat.
In recent years, Becoat's work has been featured on the Netflix series "Luke Cage;" the HBO series "Insecure;" and the FX series "The Americans."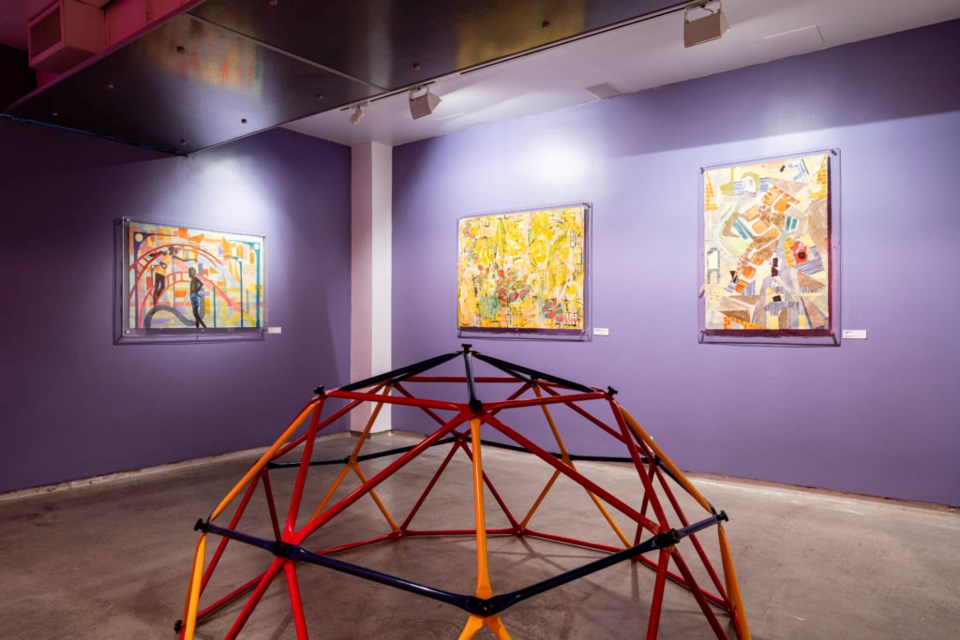 Becoat is also keen on getting the communities surrounding the museum involved in the exhibit. "I want to have a day where, you know, they could just come in and play spades, dominoes, hopscotch, you know, things like that," says Becoat.
"I'm always thinking about the community overall, that's just as important to me as the work, as the aesthetics,"
MoCADA is hosting an Artist Talk with Becoat on May 14 at 3pm. Urbania is on view from April 22 to June 19, 2022, at the Museum of Contemporary African Diaspora Arts.