This Friday night, you don't have to leave your living to enjoy a night of dance, celebration and uplifting community work with the 12th Annual Stars of New York Dance competition.
The charitable and highly entertaining dance competition for New York City leaders will again raise funds for dance education for children from low-income communities to help them develop discipline, confidence and self-esteem to succeed in school and in life.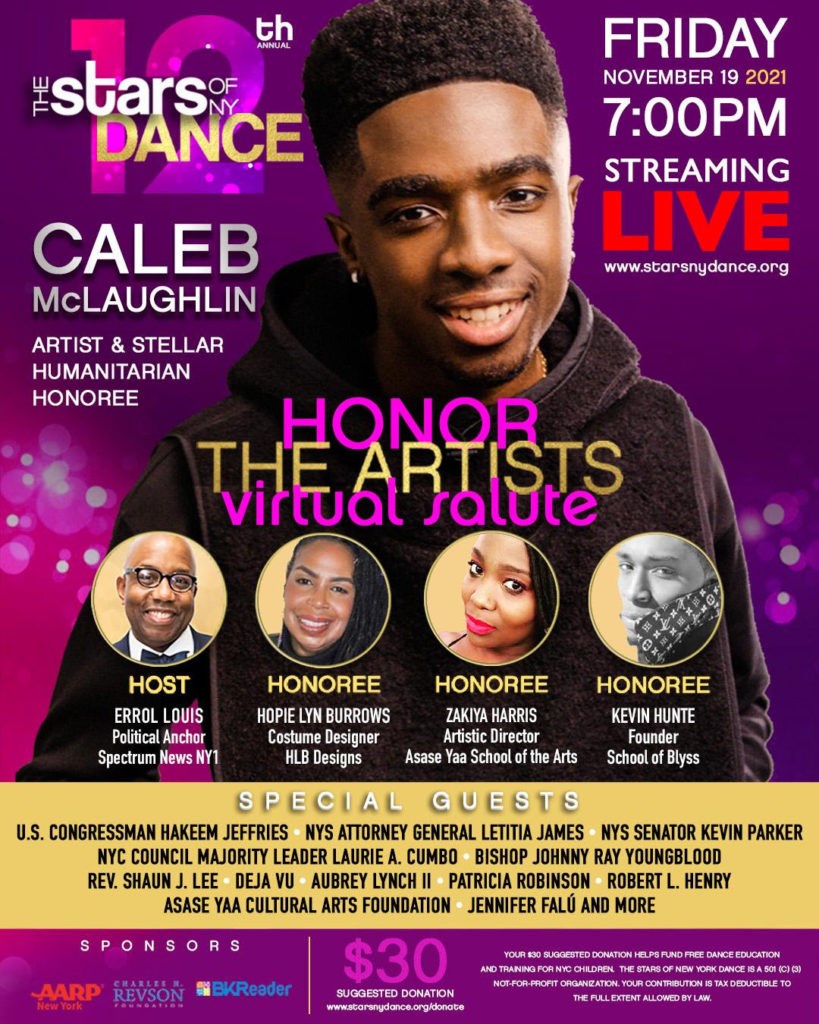 It will also honor four New Yorkers who are transforming children's lives through dance in a Honor the Artists Virtual Salute. The Stellar Humanitarian Honoree this year is young actor and star of Stranger Things Caleb McLaughlin.
20-year-old McLaughlin said he was extremely honored to receive the recognition from The Stars of New York Dance, "an organization that shares my belief of giving young people access to dance and the arts which can literally change their lives in the most amazing ways."
"My experience as a young dancer and actor helped me build my confidence, work ethic and definitely contributed to every aspect of my life, on-screen, on stage, and off," he said.
"I'm grateful to my family, mentors, and friends who continually support me. I feel blessed to be able to give back to my community."
The show will also honor costume designer Hopie Lyn Burrows of HLB Designs, and artistic directors Zakiya Harris of Asase Yaa School of the Arts and Kevin Hunte of School of Blyss.
And at the end of the night, after showcasing some of the year's most memorable dance moments, the judges will surprise five young people with a year of free dance education and training.
To tune, visit www.starsnydance.org