In the age of the smart phone where anything you need-- driving directions, food, clothing or even a quick stroke of the ego from a social media "like"-- can be delivered to you same-day with a click, type or tap of your mobile device, real-life engagement is more crucial than ever-- particularly for one's own mental health.
However, where face-to-face interaction also is critical and often overlooked is with the small business brick-and-mortar retail businesses that depend upon the customer coming in to shop fort its very survival.
(Walking into a store... Hmmm, remember that?)
Don't feel guilty if you can't remember the last time you actually handled a product before purchasing. Instead, make up for this weekend on Small Business Saturday, November 26! Beginning today, Black Friday, shelves will be stocked in every retail establishment as merchants prepare to take part in what is considered the "biggest shopping weekend of the year."
But why not skip the long lines and commercialism of Black Friday all together, and shop instead on Small Business Saturday where your dollar is reinvested back into your neighborhood and where you'll more likely find something that is customized, special, one-of-a-kind, unique?
Additionally, research shows a strong correlation between the percentage of small locally-owned firms and various indicators of personal and community health and vitality.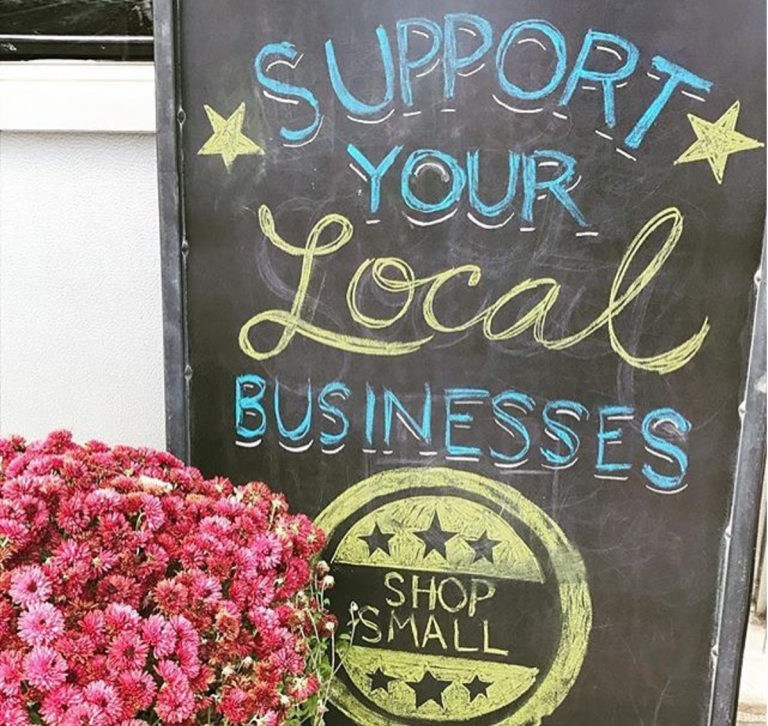 "We challenge our neighbors to buy at least one gift on Myrtle Avenue this Holiday Season," said Meredith Phillips Almeida, executive director of the Myrtle Avenue Brooklyn Partnership (MARP). "A dollar spent locally will circulate in the community many times."
MARP has created the Myrtle Avenue Gift Guide, which includes eight picks from the Fort Greene & Clinton Hill main street area. The guide curates establishments that have unique gifts for everyone, from the chocolate lover to the coffee aficionado or the new age yogi. Several of the products are made locally, but not exclusively. You can download a digital copy of the guide or pick one up from one of the local coffee shoppes along the corridor.
You can also check out the the 2017 Shopping & Dining Guide featuring listings of 170 businesses within the Myrtle Avenue Brooklyn Business Improvement District (businesseslocated on Myrtle Avenue between Flatbush & Classon Avenues). But Central and East Brooklyn encompass far more than Myrtle Avenue; in fact, it houses literally tens of thousands of independent small businesses in this area alone. However, because BK Reader does not want to show preference of one over the other, we are asking you to peruse on your own one or more of your local neighborhoods and get to know the full breadth of your shopping corridors.
This Saturday offers a unique opportunity to learn more about the small businesses that serve as the backbone of your community.
Also, don't forget to check out the very special Stuyvesant Indi Bazaar this weekend in Bed-Stuy where local artisans and designers will be selling their special wares, many of them handmade.
Here's a list of the best places to be a small business patron in Central and East Brooklyn, including the Business Improvement Districts of that neighborhood:
Bedford Stuyvesant
Fulton Street between Marcy and Classon avenues
Nostrand Avenue between Greene and Atlantic avenues
Tompkins Avenue between Gates Avenue and Fulton Street
Malcolm X Boulevard between Gates Avenue and Fulton Street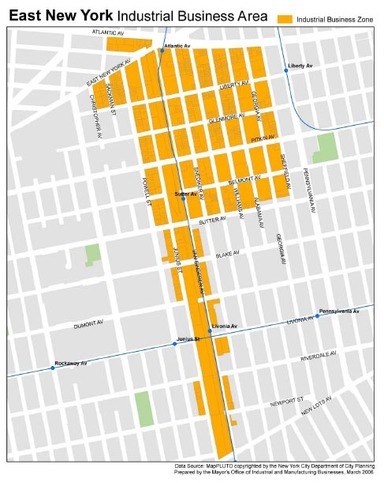 Brownsville/East New York
The East Brooklyn BID is a 40-block area bordered by Powell Street to the West, Atlantic Avenue to the North, Pennsylvania Avenue to the East, and Sutter Avenue to the South
City Line retail district, Liberty Avenue between Autumn Avenue and Forbell Street
Crown Heights
Franklin Avenue between Atlantic Avenue and Eastern Parkway
Nostrand Avenue between Atlantic Avenue and Eastern Parkway
Fort Greene/Clinton Hill
Myrtle Avenue between Flatbush and Classon avenues
Fulton Street between Grand and Flatbush avenues
Prospect Heights
Washington Avenue between Atlantic Avenue and Eastern Parkway
Vanderbilt Avenue between Atlantic Avenue and Eastern Parkway
Flatbush
Nostrand Avenue between Empire Boulevard and Clarendon Road
Flatbush Avenue between Empire Boulevard and Clarendon Road
Flatbush Avenue between Parkside Avenue to Cortelyou Road
Remember: Independent businesses help give your community its distinct personality. And local stores enable you talk to your local businesses owner for advice, try on items before you buy — the ultimate social media networking — while also saving you money and time.
The multiplier effect created by spending locally generates lasting impact on the prosperity of local organizations and residents.