The family-friendly Wingate Concert Series returns on August 7, with gospel, hip-hop, soul/ r&b and reggae performances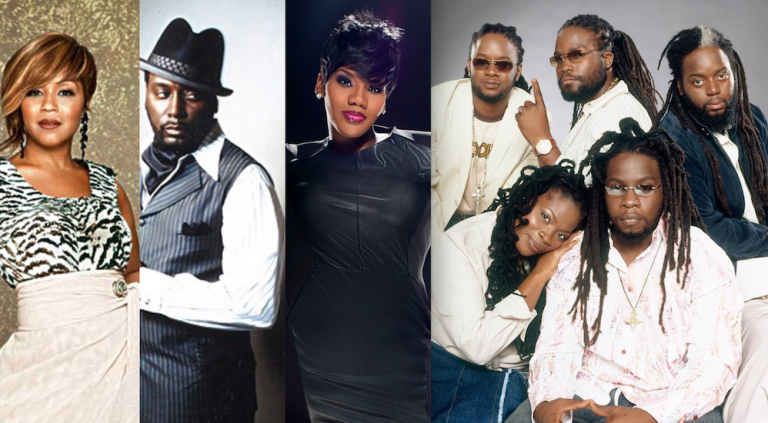 Wingate Park Summer concerts in East Flatbush are back! Just one month after the sudden cancelation of the popular free events series in Wingate Park and Coney Island, Brooklyn Borough President Eric Adams announced on Tuesday that the series will resume thanks to sponsorship and partnership with City Parks Foundation and Globe Star Media-N-Entertainment.
The series will kick off on Monday, August 7, with "Gospel Celebration" and a one-year anniversary celebration of the "Get Up! Mornings with Erica Campbell" nationally-syndicated radio show. Feature performances include Erica Campbell, Tina Campbell, Anthony Brown, Ricky Dillard, Jonathan McReynolds, Papa San, Anita Wilson, Brian Courtney Wilson and the Christian Cultural Center Choir, as well as a tribute to Pastor Timothy Wright.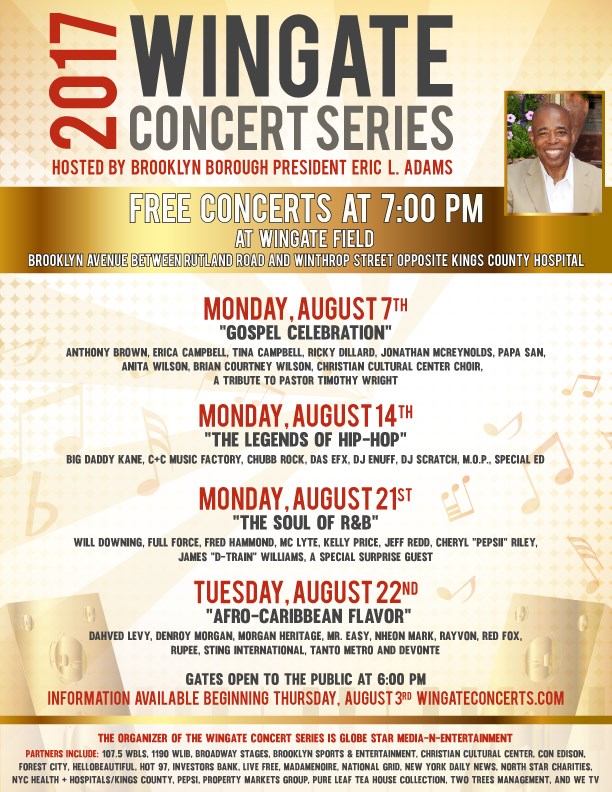 The following week, on Monday, August 14, the evening will be dedicated to "The Legends of Hip-Hop." Rap and hip-hop veterans Big Daddy Kane, Das EFX, DJ Scratch, M.O.P., Chubb Rock, DJ Enuff, as well as C+C Music Factory and Special Ed will take on the microphone.
As part of The "Soul of R&B" night, the Wingate Park stage will welcome Will Downing, Full Force, Fred Hammond, MC Lyte, Kelly Price, Jeff Redd, Cheryl "Pepsii" Riley and James "D-Train" Williams, as well as a special surprise guest on Monday, August 21.
The "Afro-Caribbean Flavor" show on Tuesday, August 22, including acts such as Dahved Levy, Denroy Morgan, Morgan Heritage, Mr. Easy, Nheon Mark, Rayvon, Red Fox, Rupee, Sting International, and Tanto Metro and Devonte will bring the series to its grand finale.
All shows are scheduled to begin at 7:00pm, with gates to the public opening at 6:00pm. And more good news: of course this family-friendly event series is free!
The Coney Island concert series, held at the Ford Amphitheater, will debut in early September, but details are still to follow. Click here for a complete calendar of events.
Wingate Concert Series
When: August 7 - August 22, 7:00pm, free
Where: Wingate Park, 600 Kingston Ave, Brooklyn, NY 11203, USA