Dancer, singer, actress, model and community advocate Colby Christina has performed center stage at the Brooklyn Academy of Music, the Museum of Natural History, the Jamaica Performing Arts Theater, the Waldorf Astoria and NYC Summer Stage, just to name a few.
She's an honor student who volunteers often and has received numerous certificates of recognition for community advocacy work, two being from the state Assembly and state Senate, where she was named a "pillar" of the community.
And on Monday, November 17, Colby will join the ranks of Samuel L. Jackson, Kerry Washington and Sanaa Lathan in receiving the 2014 "Rising Star" AUDELCO Award.
The Annual Vivian "VIV" Robinson/AUDELCO Recognition Awards are the only formally established awards presented to the Black theatre community. Under the leadership of its president, Grace Jones, the awards promote and celebrate African-American involvement in American Theatre.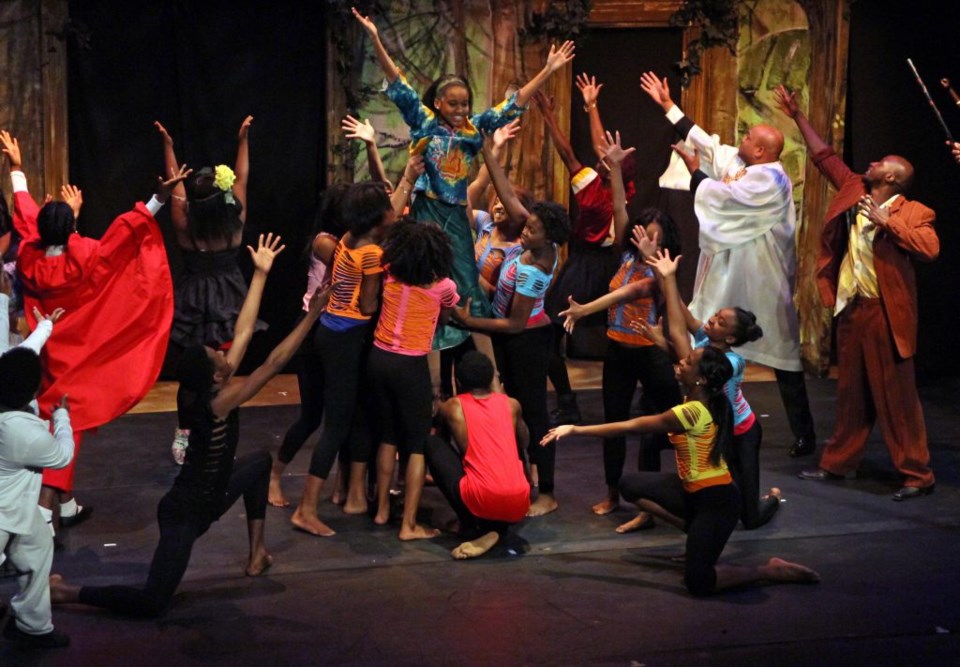 What is most amazing about Colby's story is not only that she is receiving the most prestigious award in black theater, but also that she achieved all of this (and far more) by the tender age of 13.
"I'm a dancer, singer, actress, I love to cook, I like fashion a lot… those are like my top 5," said Colby, giggling. She's now a freshman in high school where she is on track to graduate by age 16.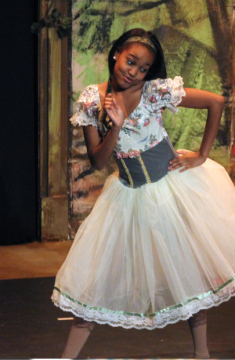 But admittedly, Colby did get an early start. She began training as a performer at the Restoration Youth Arts Academy in Brooklyn at the age of 2, under the leadership of Director Peggy Alston. She is now a Member of the Restoration Youth Arts Ensemble and at her time of admission was the youngest member ever to be accepted. She also now serves as a teacher's assistant at the Youth Arts Academy and an Ambassador for the Restoration Corporation's Center for Arts and Culture.
"When I was 4 years old, I remember my older brother telling me that stars are born and not made," said Colby. "I always remember what he told me because it let me know that this a gift that God gave me, and so I have to use it to the best of my ability."
Colby has been choreographing her own dances for the past few years and has declared performing arts her true passion.
"The performing arts is a way for me to express myself," said Colby. "I feel like you can express yourself with a pen and paper also, but it's not the same as movement, or vocalizing or acting when you can really feel yourself with it."
She definitely considers herself a "triple threat," but insists she does not have a favorite discipline in the arts:
"There's certain things you can do with singing that you can't do with acting and there's certain things you can do with acting that you can't do with performing dance," she said. "So I really can't say I love one more than the other."
Earlier this year, she premiered as "Alice," the lead role in the stage-to-TV production of "The Liberation of Mother Goose," written by Aduke Aremu, directed and choreographed by Abdel-Salaam and co-directed by Peggy Alston.
After sold-out performances, The Liberation of Mother Goose toured nationally and internationally, and as a result of her performance in that production, as well as her past achievements, Colby Christina was selected as a recipient of the AUDELCO "Rising Star" Award.
Colby names her mother, father and brother as her greatest personal influences. She says in dancing, she is influenced and inspired most by Misty Copeland and her dance instructor Obediah Wright. In singing, she names Whitney Houston, Celine Dion and Rema Webb; and in acting, she lists her artistic director Peggy Alston and actors Denzel Washington, Sanaa Lathan, Kerry Washington, Idris Elba and Taraji P. Henson.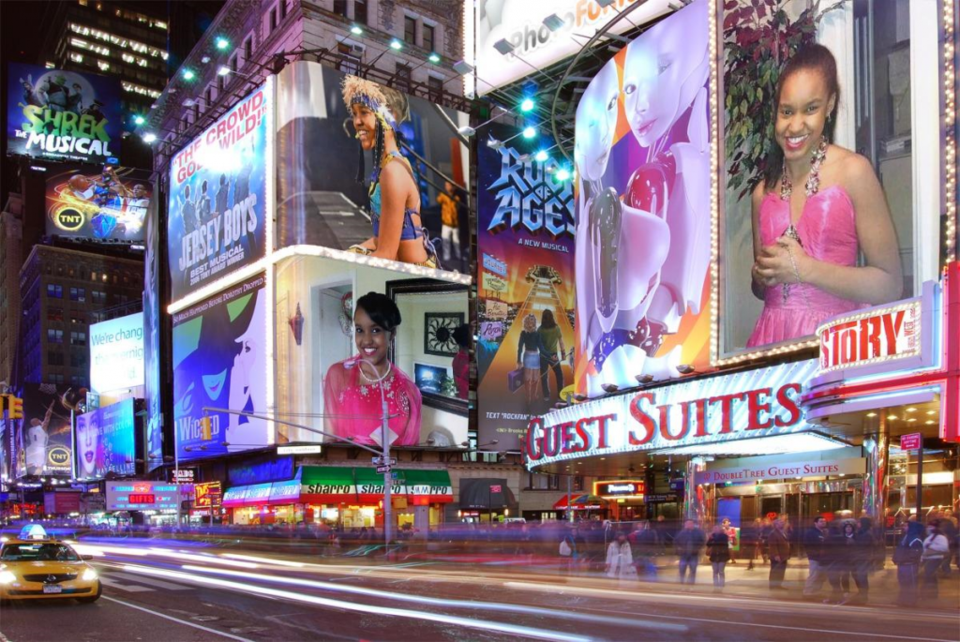 Colby says winning the AUDELCO Award is a huge accomplishment, because it is proof that discipline and hard work really does pay off.
"During the play, I had to make sure I had good grades and still had to go to rehearsals every day and know all of my lines," she said. "But [even] with all my academic work, I was off-book [with the script] in one week which gave me more time to feel my character."
Colby says she sees professional acting in her future.
"I want to be in many movies. My main goal is movies," says Colby. "I'm really, really excited for my life to come!"