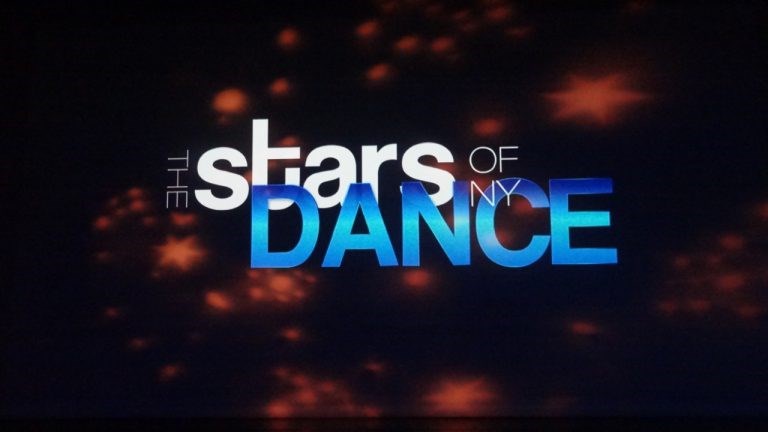 It's been a little more than a decade since Cheryl Todmann began taking attending dance classes after work. There she was, a corporate executive, dancing with students half her age and twice the energy! But she accepted the challenge of being taken out of her comfort zone.
Soon, the dance classes began to transform her life. She was more attentive, more relaxed, while her creativity and performance at work improved, eventually earning her the accolade of "Sales Associate of the Year." She attributed it all to dance. She wanted more of her colleagues to experience the same benefits of dance she did, so in 2009, Todmann founded Stars of New York Dance.
Now in its seventh year, Stars of New York Dance is an annual fundraiser for the arts that pairs New York's local "stars" (community leaders, elected officials, clergy, notable public figures) with a local teaching professional of dance for a rousing dance competition that raises money for children in the arts.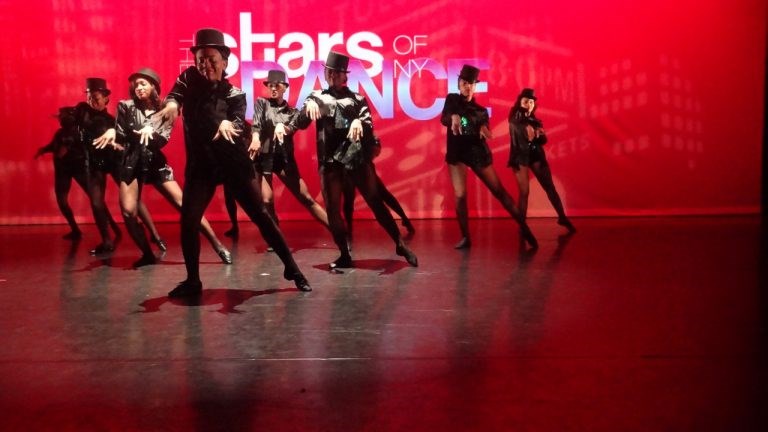 Inspired by the show, Dancing with the Stars, SONYD is equally as rigorous and comparable to any nail-biting competition you will witness on tv (i.e. Dancing with the Stars). Each couple spends weeks rehearsing a routine that they will later perform in front of hundreds and be judged by a panel of arts professionals. The winning couple then donates their prize, $5,000, to an dance organization of their choice.
On Friday, November, 18, at LIU's Kumble Theatre, Todmann held the 7th Annual Stars of New York Dance Competition. Returning as the program's host was Errol Louis of NY 1 News.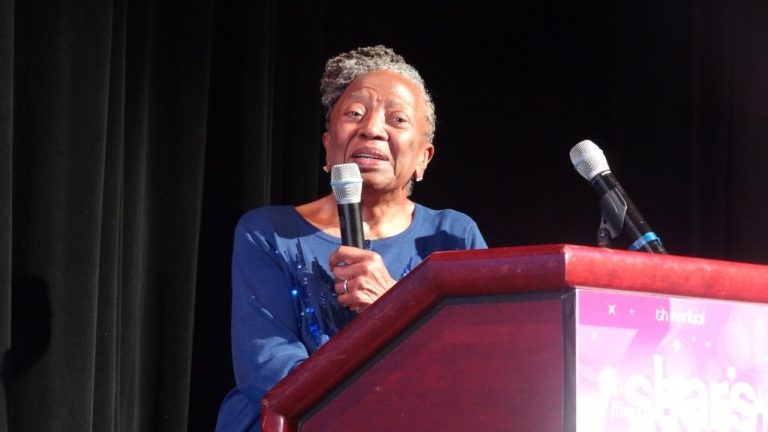 Every year, SONYD presents to one deserving local leader the Stellar Humanitarian Award for his or her years of selfless dedication to their community, either through philanthropy, mentorship or service. The 2016 Humanitarian Award was presented to Doris D. Bell, a former educator and funeral home director and who just celebrated her 95th birthday.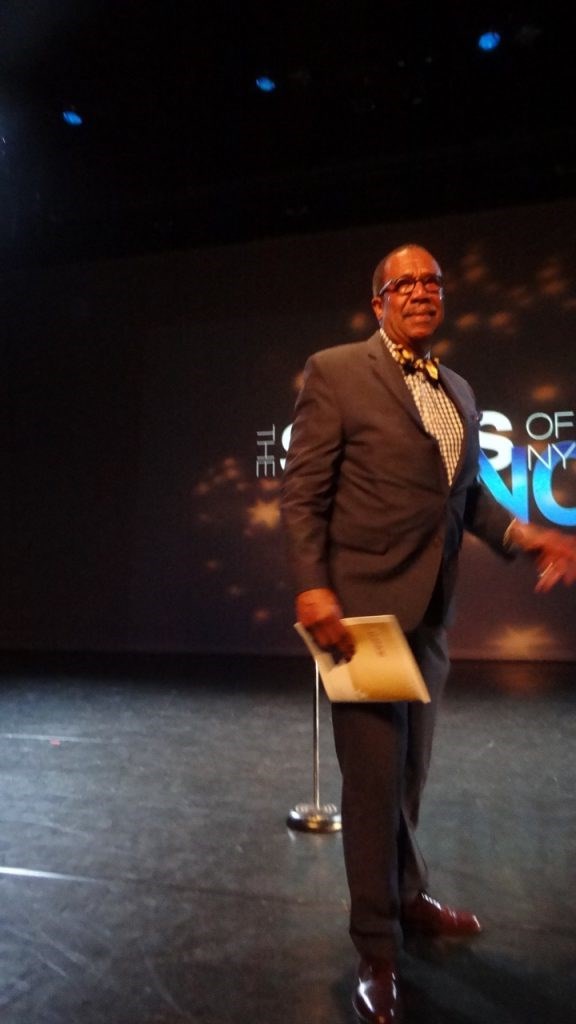 In addition to the humanitarian award, SONYD presented a Stellar Legend of Dance Award to Tony Award-winning choreographer, producer and artistic director Dr. George Faison. Faison is a co-producer and artistic director of the New York City SummerStage Harlem Dance Caravan at the Richard Rogers Ampitheater. Dr. Faison recently co-produced the 10th Anniversary Gala of the History Makers "An Evening with Valerie Simpson in Honor of Nick Ashford" and directed "Steppin Out of the the Negro Caravan" at Howard University.
Every year, the dedication performances to the honorees seem to get better and better, and this year was no exception. The performances were, in one word, outstanding. Congratulations to Todmann for consistently curating one of the best dance showcases in Brooklyn. The audio, lighting and production: top-shelf; the speakers: inspiring; the performances: riveting and well rehearsed.
But most impressive about SONYD is the shared understanding by its participate of dance's importance and role in both the lives of adults and children.
Every dance company, including the competitors gave standout performances. Some of this year's more notables performances were by the Eldad Medad Dances of St. Paul Community Baptist Church-- a group of what appeared to be 60+ year old men who gave a moving praise dance performance.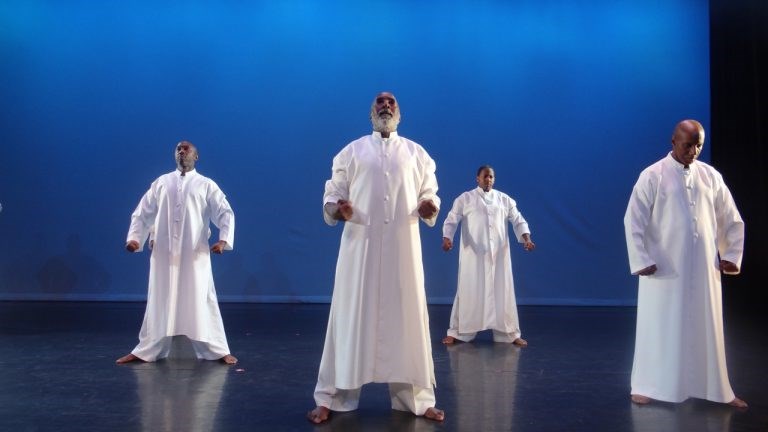 The hard work and ernest they all gave to the performance was clear. If you didn't have Faith before watching, you were definitely inspired to read the good Word afterward.
Poetess Jennifer Falu offered a peerless and impassioned spoken word performance, an original piece dedicated to Faison.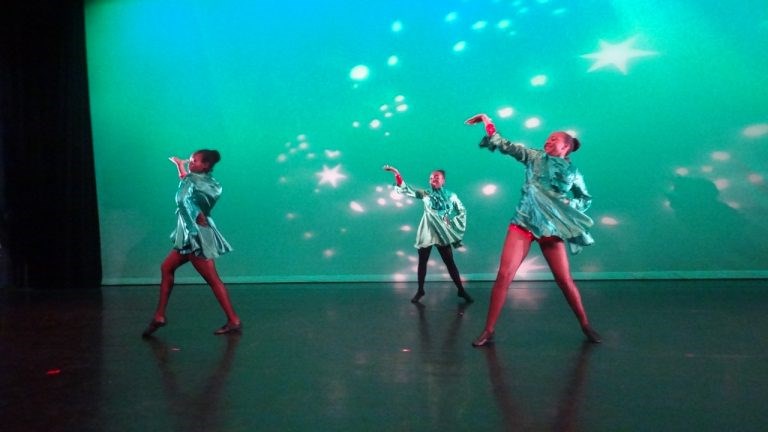 And the AbunDance Academy of the Arts's young dancers put on a encore-worthy rendition of the original The Wiz on Broadway's Emerald City sequence choreography, where everyone "wanted to be seen in green and couldn't be caught dead in red."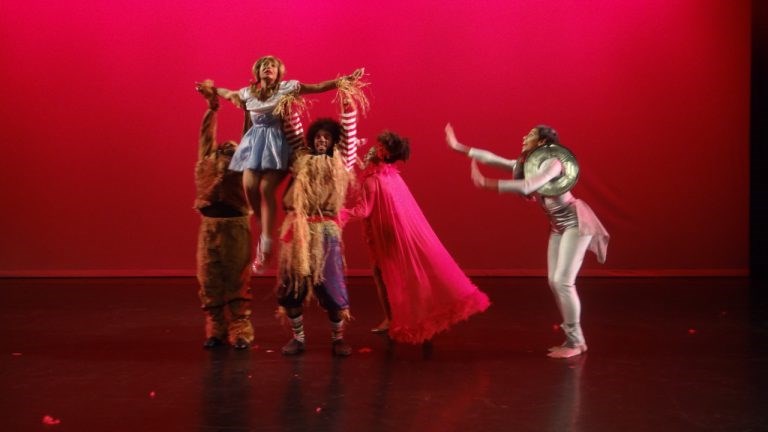 In 1975, Dr. Faison made history when he became the first African American to win a Tony Award for Best Choreography for The Wiz.
It was clear that the AbunDance dance team was serious and committed to recreating the spirit behind Faison's original masterpiece!! The performance effectively transported the audience back to the first time they ever watched The Wiz but with an extra dose of cuteness by way of the junior-sized dancers.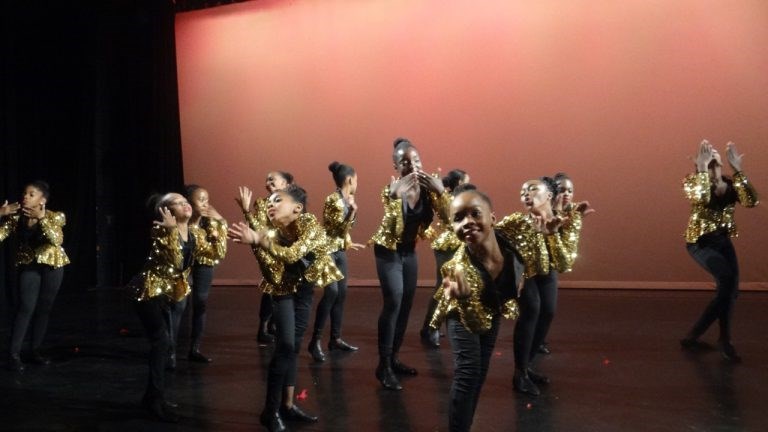 And finally, there was the dance competition. There were six couples: Nicole Paultre Bell, community activist, danced with Daniel Chisholm of DeVore Dance Center; Michael Lambert, executive director of the Bed-Stuy Gateway Business Improvement District, danced with N'dack Fleming of Asase Yaa School of the Arts; Muriel Goode-Trufant, managing attorney of the New York City Law Department, danced with Ryan Rankine of Creative Outlet Dance Theatre of Brooklyn;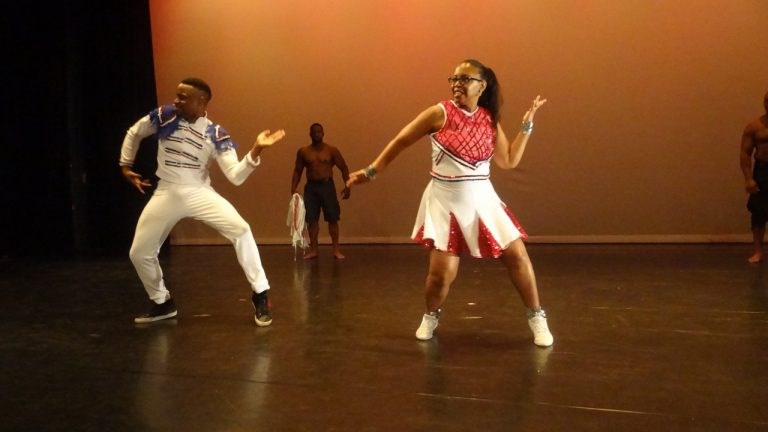 Alfonzo Forrest, chief education administrator at the Trey Whitfield School, danced with Sapphira Martin of It's Dance; Lisa Bing, president of Bing Consulting Group, danced with Nigel Campbell of Move NYC; Joseph Grant, director of Arts & Culture in the office of Councilmember Robert Cornegy, danced with Nadia Joseph of the Bedford Stuyvesant Youth Arts Academy Center; Ronald Minor, credit manager at Faviana New York, danced with Naeemah Brown of Cradle-N-the-Rock Youth Dance Ensemble; and on-air WBLS radio personality DÉJÀ VU danced with Kevin Hunte of School of Blyss.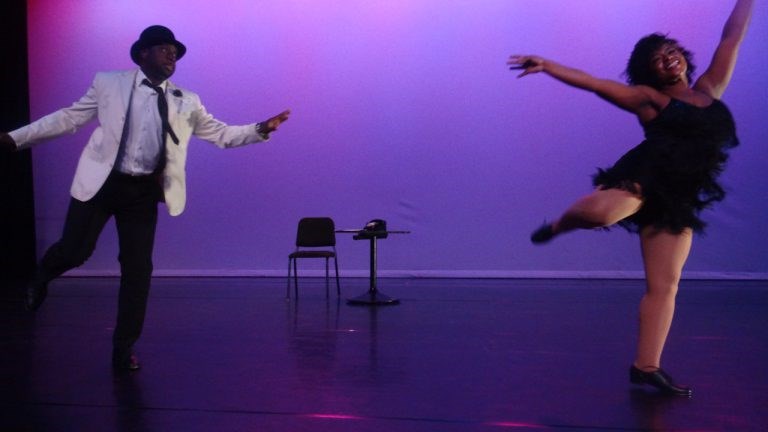 Even the dance competitors seemed to "up the ante" this year, as after the judges scored all of the competitors. there was a tie for first and second place-- Good-Trufant and Bing tied for first, and Forrest andDÉJÀ VU tied for second. While last year's first place tie was resolved by a comparison of audience applause, no such thing was happening this year. The judges couldn't hear a difference between the thunderous yelps, claps and whoops between top contestants. So they convened and decided: The 2016 winners of the Stars of New York Dance were Lisa Bing and Nigel Campbell.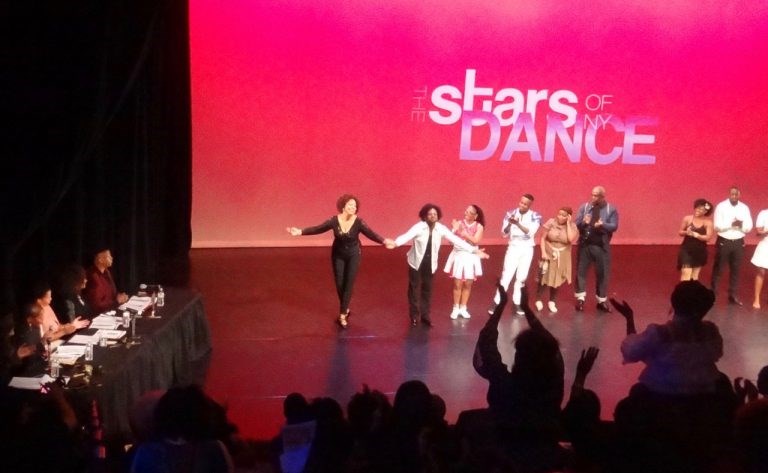 Congratulations to Bing and Campbell. But as cliché as it always sounds, everyone was a winner. The night was filled with three hours of non-stop dancing, storytelling, fundraising, sweating, twisting and turning... so that the children of Brooklyn continue to experience the joy, the hard work, the discipline and the rewards of dance!