Facial hair enthusiasts of all ages and genders gathered at Fort Greene Park on Saturday for the Walt Whitman Beard and Mustache Competition.
The event was put on by Brooklyn Public Library and the Fort Green Park Conservancy to celebrate Walt Whitman's 200th birthday, who himself owned quite an impressive beard and mustache.
"The beard is a great sanitary protection to the throat - for purposes of health it should always be worn, just as much as the hair of the head should be," wrote Whitman. "Think what would be the result if the hair of the head should be carefully scraped off three or four times a week with the razor."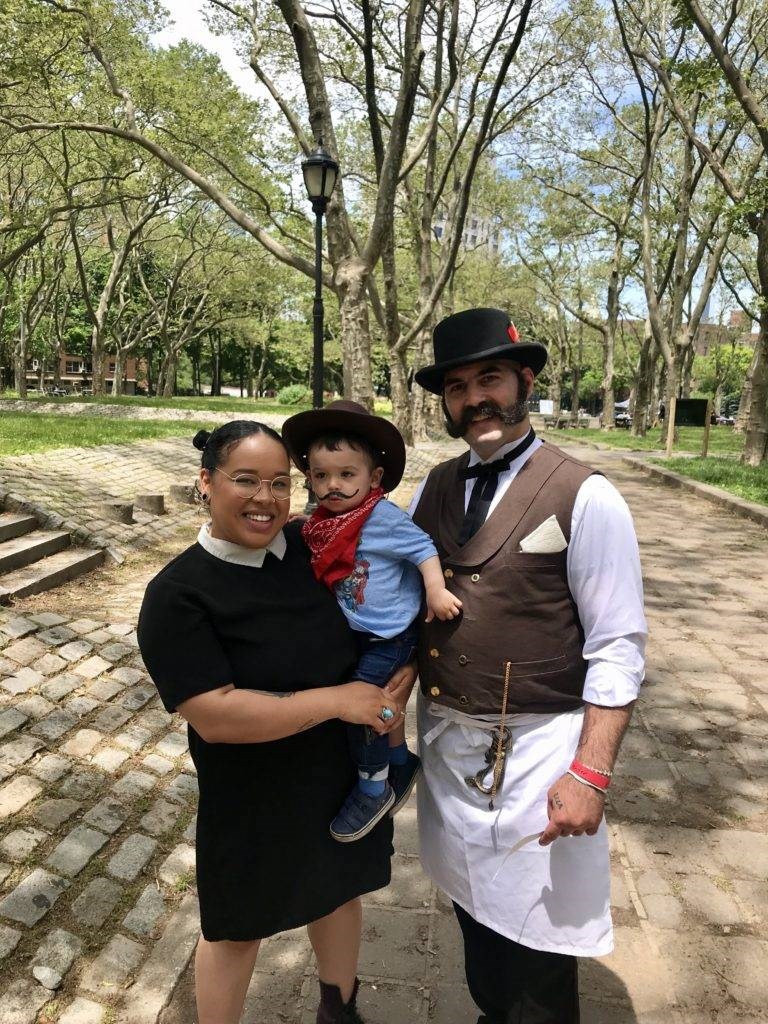 Participants competed in eight Whitman-inspired categories: Leaves of Grass (Best Natural Beard), Barbaric Yawp (Best Natural Moustache), Song of Myself (Best Costume Beard), Sea Drift (Best Styled Beard), Flag of My Disposition, (Best Styled Mustache), Out of the Cradle (Best Kids Beard), The Sleepers (Best Teen Beard) and The Good Gray Poet (Best in Show).
The competition was co-hosted by Coney Island performance artist Adam Realman and "Too Woke!" comedian Nore Davis and featured comedians Sue Smith, Jordan Temple and Murf Meyer, artist Jennifer Miller and Brooklyn Public Library's own Norman Eriksen.
"I judged many a beard, and I am ready to judge again," said Miller. "I am excited to celebrate the big queer icon Walt Whitman. He loved Brooklyn, he loved democracy and he loved the manly men."
And the competition was tough, ranging from said manly men displaying their facial hair in all its glory to emerging talents — and dare we say very cute — like the nine-month-old "Babyface Outlaw," Vinnie.
But, take a look at our photos and judge for yourself! (Photo credit: A. Leonhardt for BK Reader)