For the past two years since the beginning of the 2020 COVID-19 pandemic, we've done a back-and-forth dance with a virus that has demanded our attention, dampened our optimism and sobered our souls.
But almost always, once we have an opportunity to immerse ourselves in the sounds of live instruments playing, we begin to break from life's worries. That's what music does: It re-orders our steps, injects us with rhythm and gives our souls another reason to sing.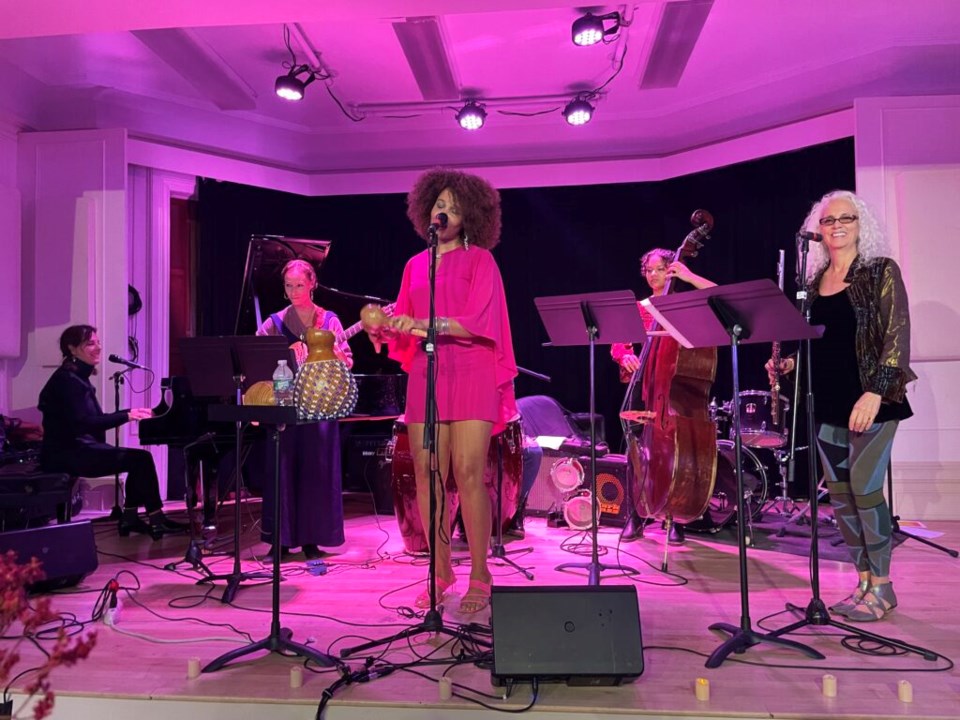 So when The Brooklyn Conservatory of Music (BKCM) on Friday celebrated its 125th anniversary with a house party at its headquarters at 58 Seventh Ave in Park Slope, it brought together dozens of live musicians and bands for an epic holiday party, transforming the the entire block into a musical menagerie of soul, funk, folk, jazz, classical, hip hop and everything in between!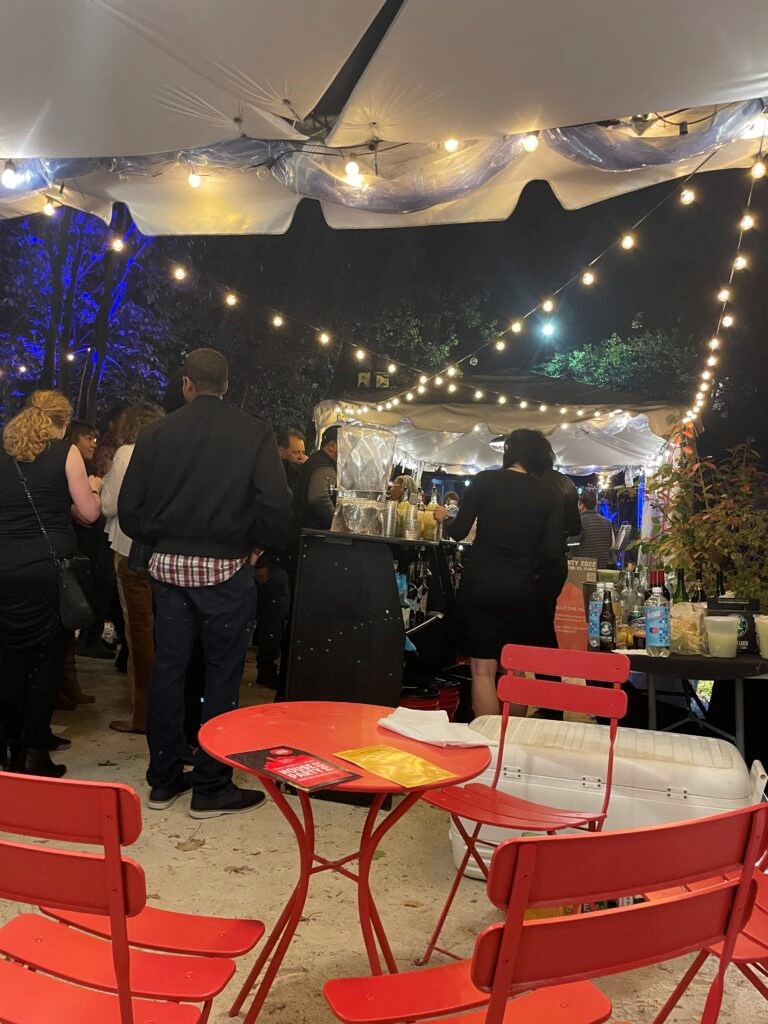 Attendees at this seventh annual event were treated to a journey through time, with rooms, foods, and experiences dedicated to the various eras of BKCM's history in their 10,000 square foot 141-year-old, five-level Victorian mansion, private gardens, and surrounding sidewalks and streets.
The side street and backyard areas were lined with something special at every turn, whether it was a tuxedo-clad server dishing out complimentary hot toddies, a self-serve table of Caribbean mango BBQ chicken, veggie patties and mac-n-cheese, a lite-bright panel of free fruit-flavored vodka and, of course, an outdoor stage rotating amazing musical performances.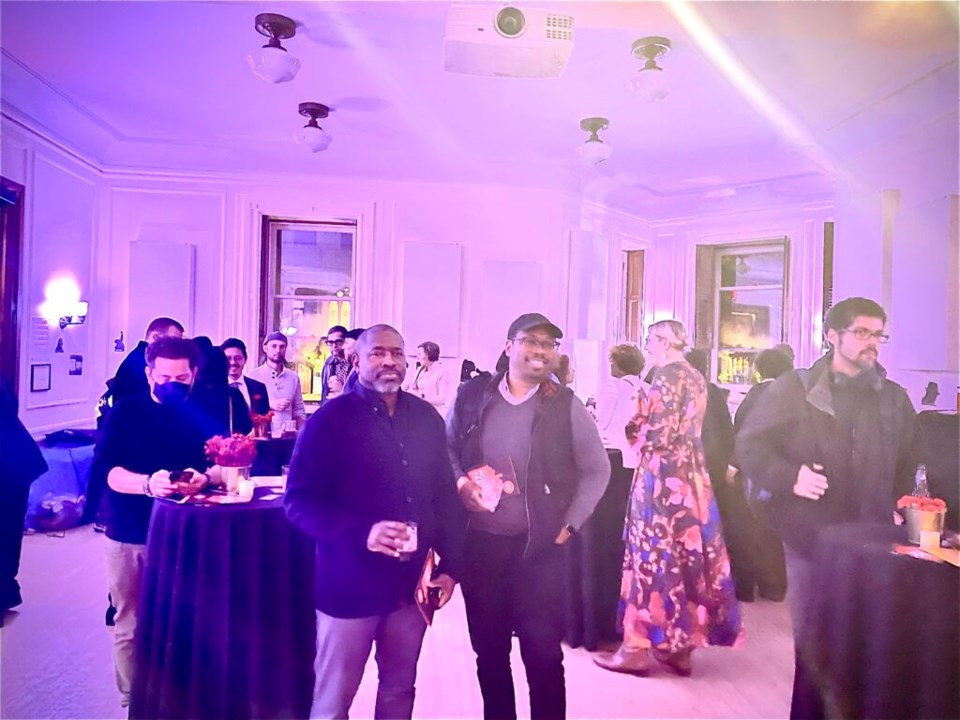 Inside of the four-floor mansion-- which, during daylight hours doubles as a music school and conservatory-- was a steady flow of people moving on all floors through rooms featuring musicians giving short concerts, a "Jell-O room" with spiked desserts or a martini room with various flavored martinis.
Performances included Pat Benatar's cover band Eggs Benatar, Tony Award-winning singer-songwriter, Stew's Baba BiBi, and GRAMMY-award nominee Melvis Santa's ELLA-SUN. The legendary VJ Ralph McDaniels raised the roof for late-night revelers with a set of dance music favorites.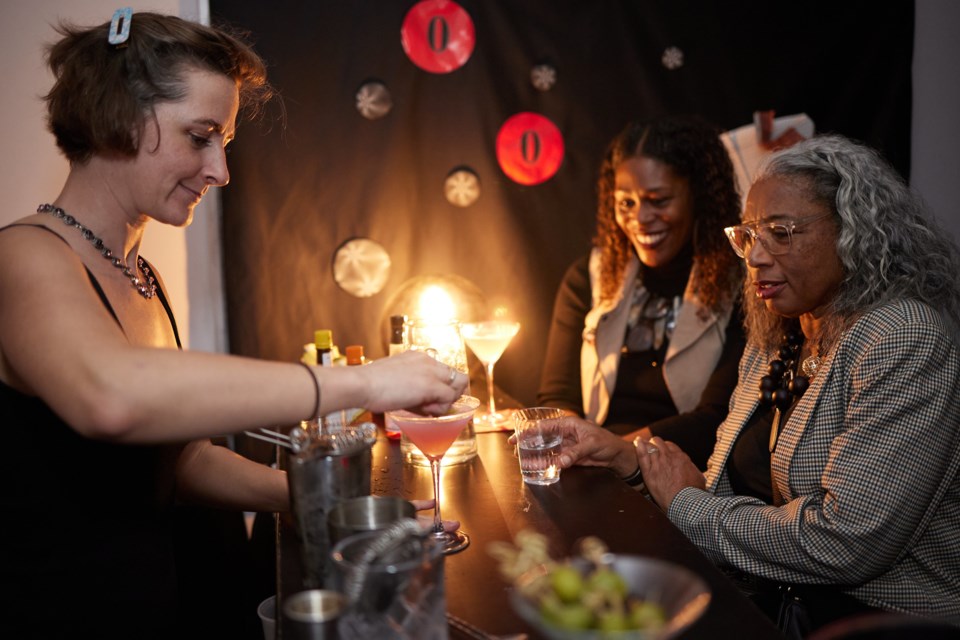 One of the highlights happened toward the end of the evening when The Gotham Kings, fronted by two-time Grammy-nominated trumpeter, Alphonso Horne, brought the brass and the drama with a festive (and loud) parade down the conservatory's stairs, spilling out into the sidewalk. The band perched right outside of the building's doors as revelers were treated to a second-line band playing tunes known throughout New Orleans for its punchy brass-filled melodies. Cars and passersby walking their dogs stopped to listen as the celebratory sound of a trombones bellowed down the street.
"BKCM's House Party gets better every year," said Executive Director Chad Cooper. "We thank each and every person - including the 110 professional musicians who played at the event - who came together with us to celebrate the power of music and our 125th anniversary. Not only is House Party a great party, but it also serves as BKCM's biggest annual fundraiser, enabling us to continue to bring high-quality music education and music therapy to thousands of New Yorkers who urgently need it.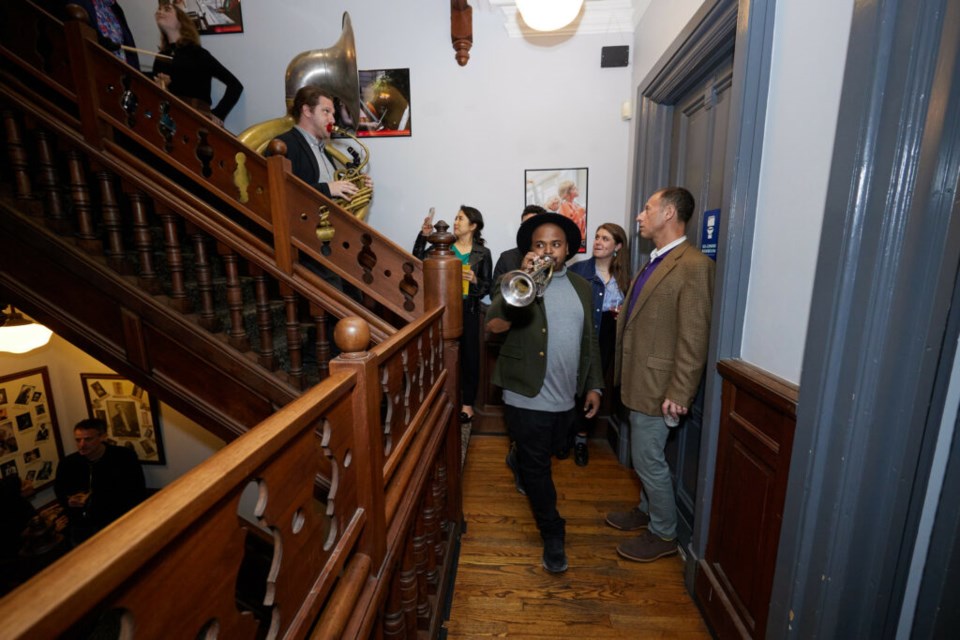 "BKCM didn't just survive; we thrived during the worst of the pandemic. We look forward to the next 125 years together!"
Thank you, BKCM, for reminding us of how important music and expression is to life-- of how much it allows us to ... heal.