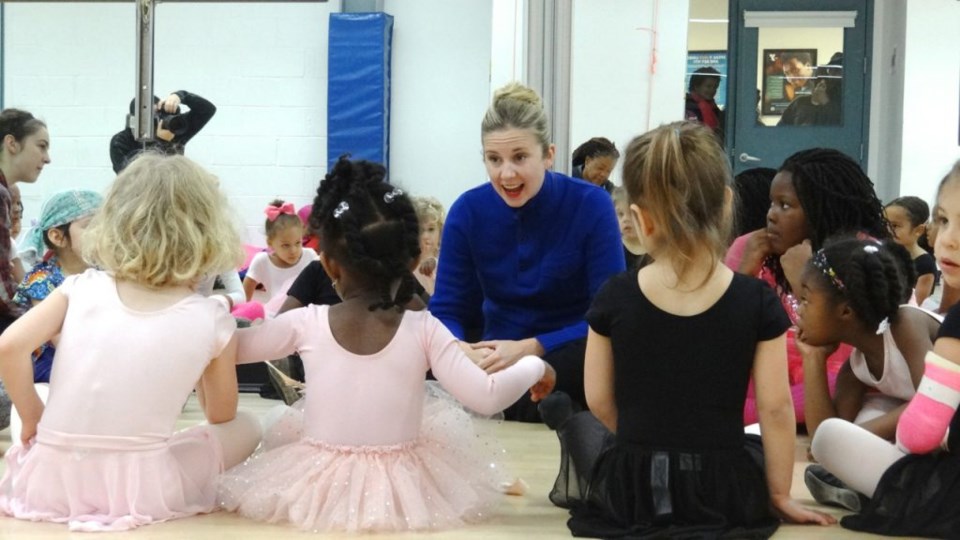 On Saturday, December 5, the little ballerinas of the Bedford YMCA ballet class were treated to a special "master class" by a team of dancers from Ballet Next.
Michelle Wiles, founder of Ballet Next, led the class of 3- to 6-year-olds in a round of stretches, pirouettes, leaps and grand battements!
Saturday wasn't the first time Wile's ballet team has paid a visit to the ballet class at the YMCA. For the past three years, the ballet company has taught special workshops during the Y's performance art camp, participated in the after school programs and has held an annual fundraiser performance at BAM donating a portion of the proceeds to Y's dance program.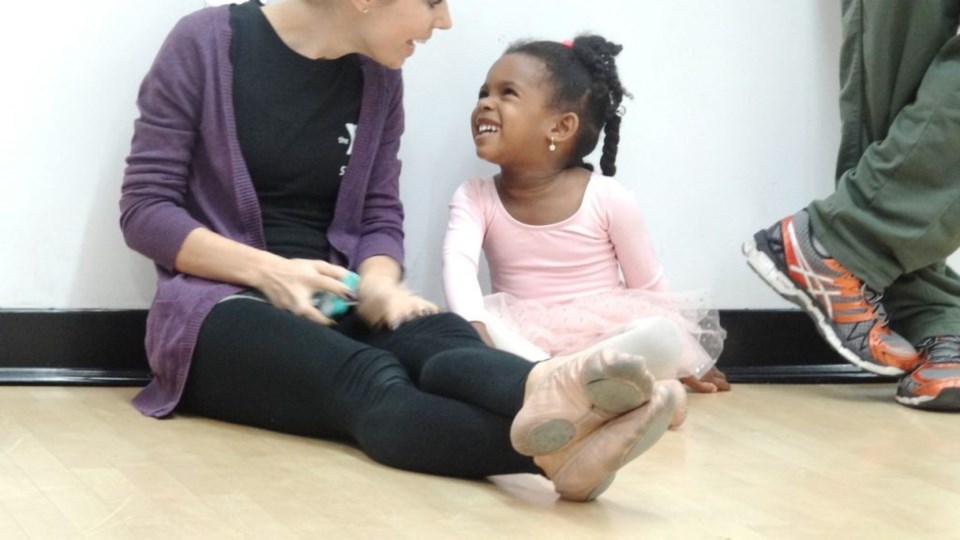 "What we really strive to do here is ensure that our little ones get as much as exposure to everything that is possible for them, to see the possibility of what they can become from the perspective of professionals," said Sonia Atherly-Meertins, senior program director at the Bedford YMCA. "It's inspiring for the kids. They also do a free performance for the kids at the YMCA."
For more information about the YMCA ballet program and other programs, go here.