On Saturday, the Center for Black Literature held the 2019 National Black Writers Conference Biennial Symposium at Medgar Evers College (CUNY) in Crown Heights.
"When people think writers conference, they often think academic conference," says Dr. Brenda Greene, NBWC director. "But this is more of a public gathering where the public, academic and literary professionals can come together to discuss the state of literature produced by black writers across all genres."
The 2019 conference was entitled, "Playwrights and Screenwriters at the Crossroads," and examined-- for the first time in the conference's history-- the themes and growing influence of Black writers in theatre and film. The conference paid a special tribute to the late poet and playwright, Ntozake Shange. Playwright Ifa Bayeza, Ntozake's sister, served as keynote speaker.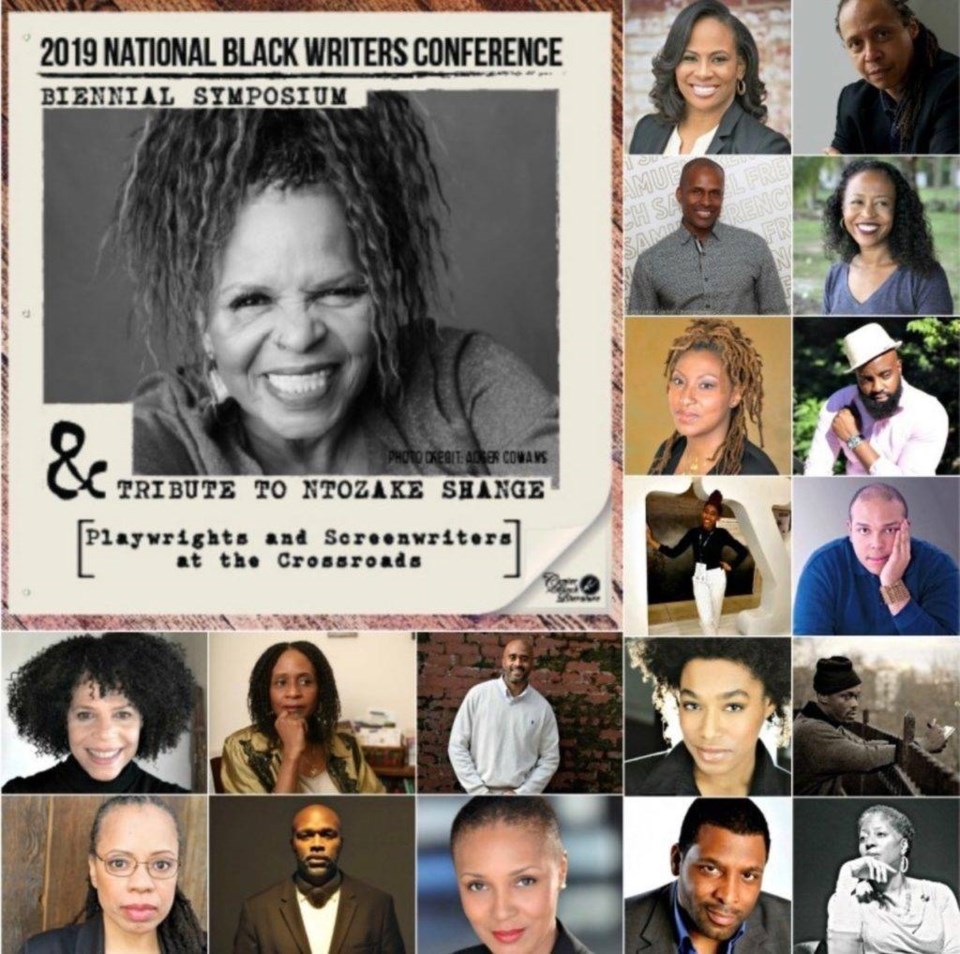 This year's lineup included a stellar list of award-winning playwrights and screenwriters, including Amina Henry, Aurin Squire, Ifa Bayeza, Kamilah Forbes, Keith Josef Adkins, Ladee Hubbard, Lisa Cortes, Tracie Morris, Shaun Neblett and Marlon Rice.
Started in 1986 at Medgar Evers College (CUNY) by African-American fiction writer John Oliver Killens, The National Black Writers Conference is the nation's leading gathering for emerging and established authors of the African Diaspora.
"[The Conference] becomes a more informal conversation that examines the state of black literature, where it is now, and where it is going," added Dr. Greene. "We-- not just the black community, but everyone-- should all be aware of the issues that are expressed by black writers who often are misrepresented by limited and stereotyped notions of what should be created and what should be produced."