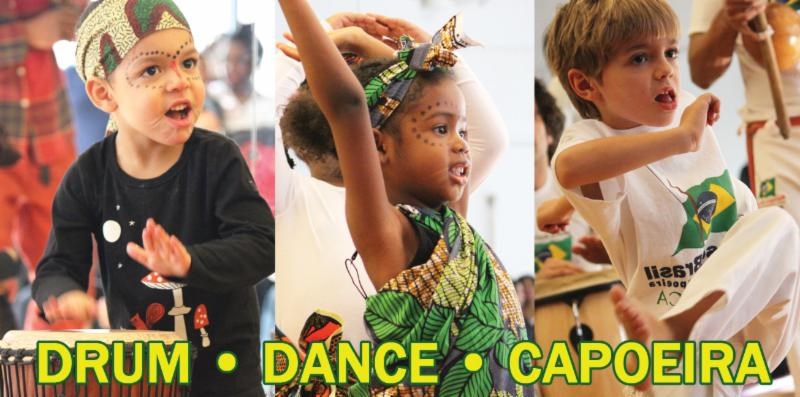 Cumbe is kicking of
f its
Fall 2014 Youth Program
by letting interested young dance enthusiasts take
any youth class for any donation amount during Pay-What-You-Wish Week, beginning September 8 - 14!
The Cumbe youth program offers performing arts classes for students ages 1 to 11. Cumbe's skilled teaching artists lead classes in a wide range of art forms from across the African Diaspora - including African dance, Dunham and modern techniques, Hip-Hop, Conga and Djembe percussion, Capoeira, musical theater, creative movement and tumbling.
The curriculum is designed to nurture the whole child - physically, cognitively, socially and emotionally. At every level, students develop new skills, build confident self-expression and learn cooperative teamwork through lessons that engage the body, delight the imagination, and nourish the spirit.