The largest Frida Kahlo exhibition of the last ten years is coming to the Brooklyn Museum in February 2019; it will also be the first U.S. exhibition to display a collection of Kahlo's personal possessions from the Casa Azul, the artist's lifelong home in Mexico City, announced the museum.
The exhibit titled Frida Kahlo: Appearances Can Be Deceiving explores how politics, gender, clothing and disability played a part in defining her work and life. More than one hundred of Kahlo's personal artifacts, including examples of her iconic Tehuana clothing, Mesoamerican jewelry, and some of Kahlo's hand-painted corsets and prosthetics she used, will make their U.S. debut.
"We are absolutely thrilled to feature such an iconic and globally recognized artist in one of her largest exhibitions in New York City to date," said Anne Pasternak, Shelby White and Leon Levy director at the Brooklyn Museum. "Focused on the life and work of Frida Kahlo, the show comes at an important time, when it is critical to build cultural bridges between the United States and Mexico."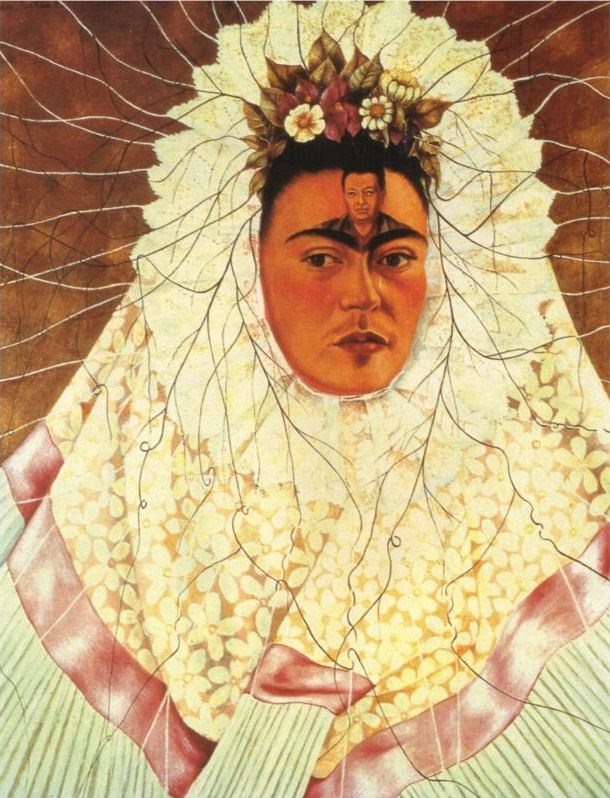 Part of the exhibition are also Iconic paintings such as Self-Portrait with Necklace, Self-Portrait with Braid and Self-Portrait as a Tehuana, Diego on My Mind, which depicts Kahlo in traditional Tehuana clothing and an elaborate headdress with a miniature portrait. The exhibition is complemented with photographs of Kahlo by renowned photographers such as Manuel Álvarez Bravo, Lola Álvarez Bravo, Gisèle Freund, Nickolas Muray and Edward Weston.
"Under-recognized in her lifetime, Kahlo has become a feminist icon over the past four decades," said Catherine Morris, Sackler Senior Curator at the Brooklyn Museum. "The show expands our understanding of Kahlo by revealing the unique power behind the ways she presented herself in the world and depicted herself in her art."
Frida Kahlo: Appearances Can Be Deceiving is a timed ticketed exhibition and will be on view from Friday, February 8, to Sunday, May 12, 2019.
Member tickets will be available starting November 26, before tickets go on sale to the public on December 3, and will range from $20 - $25 for adults. Untimed tickets, which allow visitors to enter any time on a specific date, will be available for $35. For more information, go here.