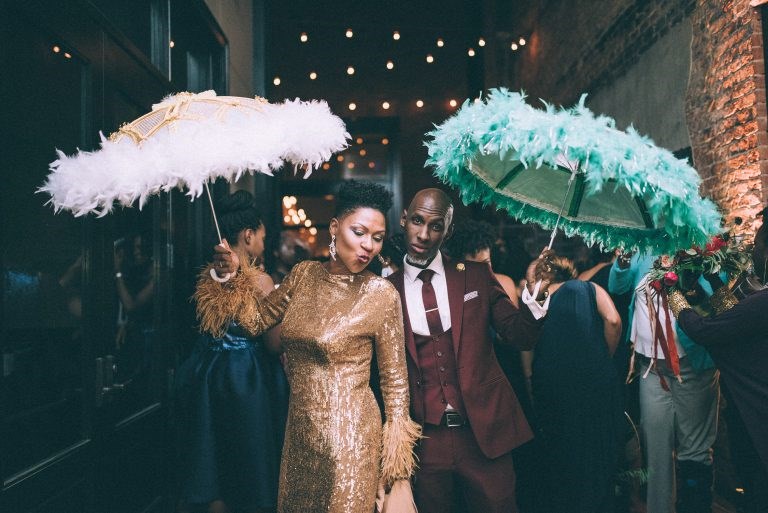 In honor of Shantrelle P. Lewis' new book Dandy Lion: The Black Dandy and Street Style, Brooklyn Museum hosts Fashion Night: Modern Black Dandies on Thursday, June 1, an exploration of black men's style as a form of personal politics.
Lewis, a U.S. based author, curator and researcher, travels internationally to research diasporic aesthetics, spirituality and the survival and nuances of transnational African diasporan communities. In her book Dandy Lion: The Black Dandy and Street Style, she curated a careful selection of contemporary photographs depicting global dandyism and self expression through personal style, clothing, shoes, hats and swagger.
"This look [black dandyism] was far from mainstream," Lewis explained in a recent interview with the Philadelphia Inquirer. "But I was really conscious of the fact that these men were creating visuals of young black men that were challenging the long-held aesthetic of what black masculinity was."
Fashion Night: Modern Black Dandies celebrates the art and style of black dandies, men of color who use fashion to define and inhabit a racially independent public persona, in fashion, film, music and conversation. Rashid Shabazz, VP of Communications for the Campaign for Black Male Achievement, will moderate a discussion panel with Lewis, Interactive One's Editor-at-Large Darnell Moore, Okayafrica's CEO Abiola Oke and Ignacio Quiles of QP & Monty.
The event marks the beginning of a variety of programs held at the Brooklyn Museum throughout June, inspired by the people of color and the LGBTQ community in the U.S.. Upcoming events include the kickoff of the Black Queer Brooklyn on Film series, LGBTQ teen night and a 20th anniversary screening of The Watermelon Woman.
Fashion Night: Modern Black Dandies
WHEN: Thursday, June 1, 6:30 p.m - 9:30 p.m.
LOCATION: Brooklyn Museum, 200 Eastern Pkwy, Brooklyn, NY 11238
TICKETS: $16 ($14 for members). Tickets with a copy of Lewis' book are $50 ($45 for members). / register
here