On Monday morning, at least a dozen Bed-Stuy residents awakened to a Facebook message from cartoonist Manny Burgos. They had been tagged on a post about his comic strip, The Average Man.
His latest one, entitled, "My Bed-Stuy," was scheduled for release two weeks ago, on January 7, but it had been delayed due to an illness in Burgos's family.
Nevertheless, this particular comic strip was highly anticipated, because, as told in a story on The Brooklyn Reader, it featured the actual places and faces of Bedford-Stuyvesent.
So the Facebook message could only mean one thing: The strip had finally come out!
In his strip, Burgos's man character-- his alter ego-- 'Manolo," says, "Bed Stuy every single day, something is going on in this section of NYC that suffers from excessive happiness."
Read it here, and see how many familiar places and faces you can count. If you aren't laughing by the end, it's guaranteed to at least make you smile!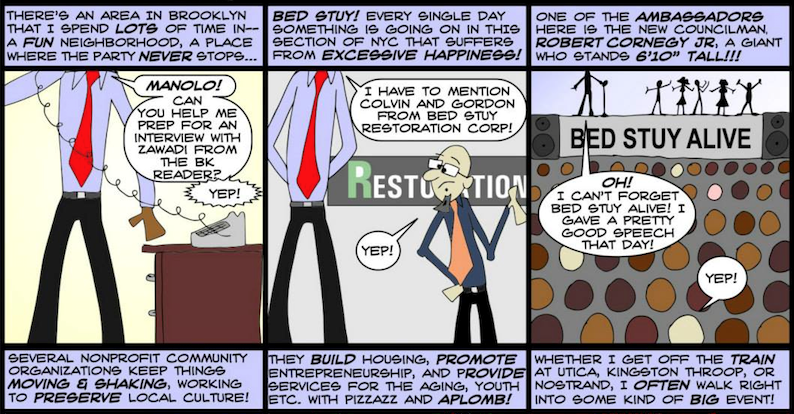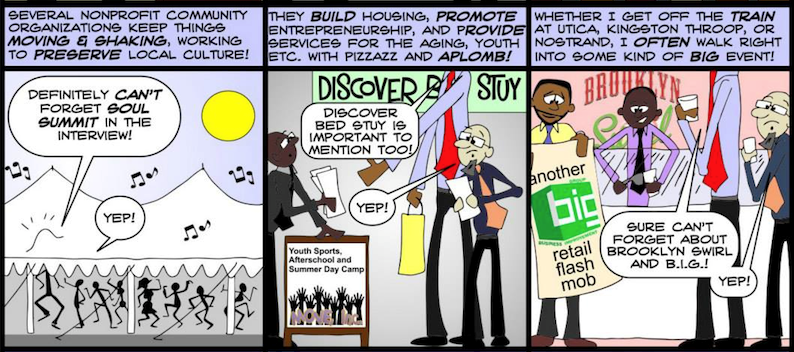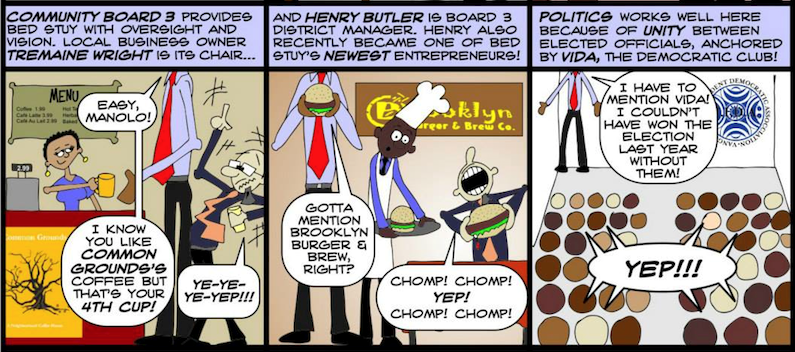 "My Bed-Stuy" is one of 40 comic strips total by Burgos, all of which can be found on his website, Averageman.net and his Facebook page.