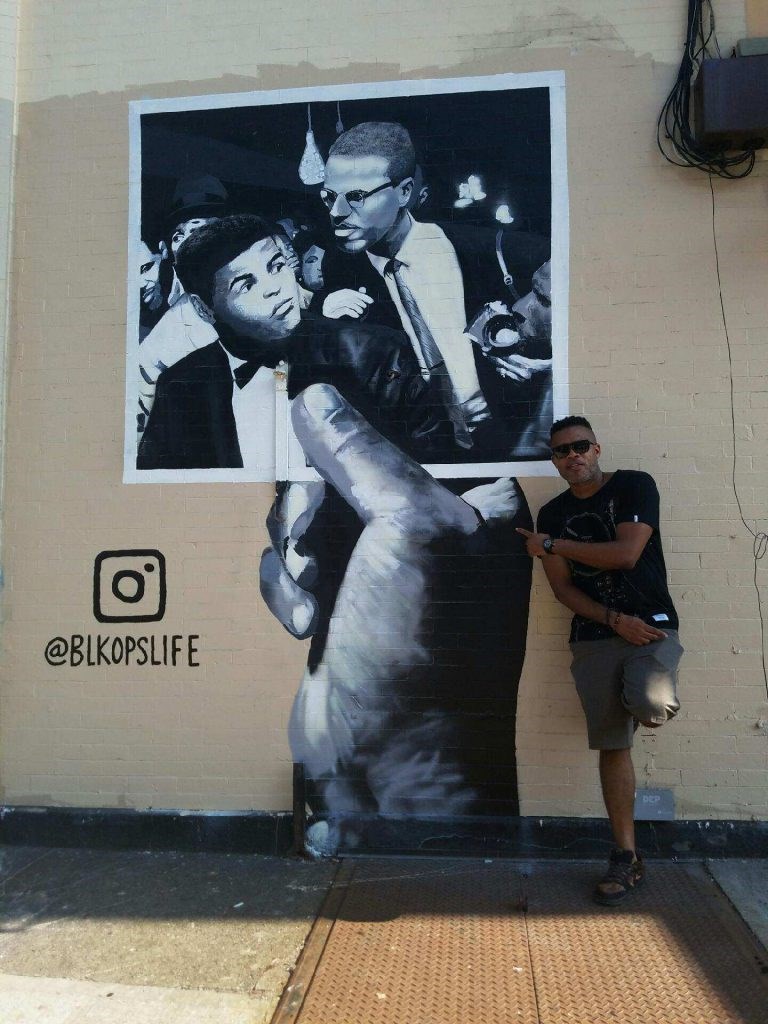 A magnificent new mural—an image of Malcolm X and Muhammad Ali-- was erected earlier this week by artist Brian Deka PauPaw, on the side of Marmy's Laundromat, located at the corner of Putnam Avenue and Malcolm X Boulevard in Bed-Stuy.
The painting, entitled "Hand of Peace," is a reproduction of a photo taken in 1964, where Ali and Malcolm X are at a food counter celebrating Ali's victory in a fight against Sonny Liston where he was just crowned the heavyweight champion of the world.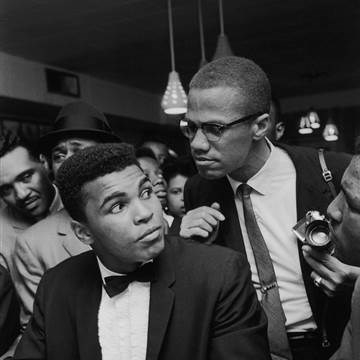 The photo was taken at a time when Ali and Malcolm X were Muslim brothers in the Nation of Islam. The two were close friends. But, unfortunately, a few months later, their relationship fractured after Malcolm X took The Hajj and returned with a different view—one that went against the teachings of the Honorable Elijah Muhammad and the Nation of Islam.
Unfortunately, the two still had not reconciled when Malcolm X was murdered almost a year later. And so, Deka said, the aim of the painting was to speak to that very dilemma occurring in far too many African-American communities: brother against brother; unresolved differences; violence. And death.
"The photo of Ali and Malcolm X reminds me of what has happened and what is still happening in our communities," said Deka, 42, who grew up in Brownsville and Bedford-Stuyvesant. "Most of us who have problems and are at war with each other, although we all went to the same schools and lived in the same neighborhoods. But we fall apart because of differences."
Deka, an avid surfer and snowboarder, is the founder of Hoods to Woods, a non-profit program that introduces children of color to the outdoors. He was a graffiti artist as a young boy, and is a graphic designer by trade. He said he always wanted to paint something in the neighborhood but between work, volunteering and his non-profit, he never made the time for it.
"So, this is like the first legal street art project I've ever done," he said laughing.
"The neighborhood is changing, but I didn't want Malcolm X to turn back to Reid Avenue. So I thought what can I do to preserve the culture and have a message?" said Deka. "And it's just incredible the reaction I got, people walking by cheering, cars honking and even for little children it's an opportunity to give this little history lesson."