Local politicians, hospital leaders and staff, and community members gathered at Bed-Stuy's Woodhull Hospital last week for the unveiling of a new mural done for and by the community celebrating healthcare workers.
The mural Through Healing, We Unite aims to bolster pride in the hospital and give respite and comfort to community members, patients and frontline healthcare, who were all involved in creating the artwork.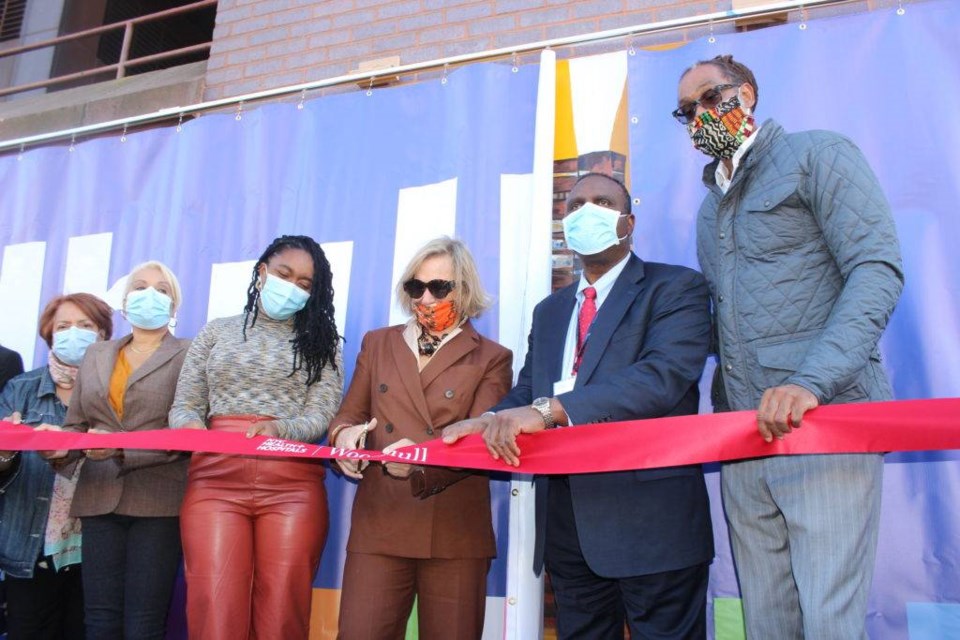 Flatbush artist Imani Shanklin Roberts was chosen by New York City Health and Hospitals' Arts in Medicine program to lead the community-based project that falls under the theme 'Healthcare Heroes' Resilience and Strength Through COVID-19.'
Roberts held focus groups with community members and Woodhull staff to determine themes within the mural and held a community paint party to give everyone the chance to add their touch the project.
Roberts said hospital staff were incredibly supportive, taking her in and being "radically honest about the process of moving through the pandemic."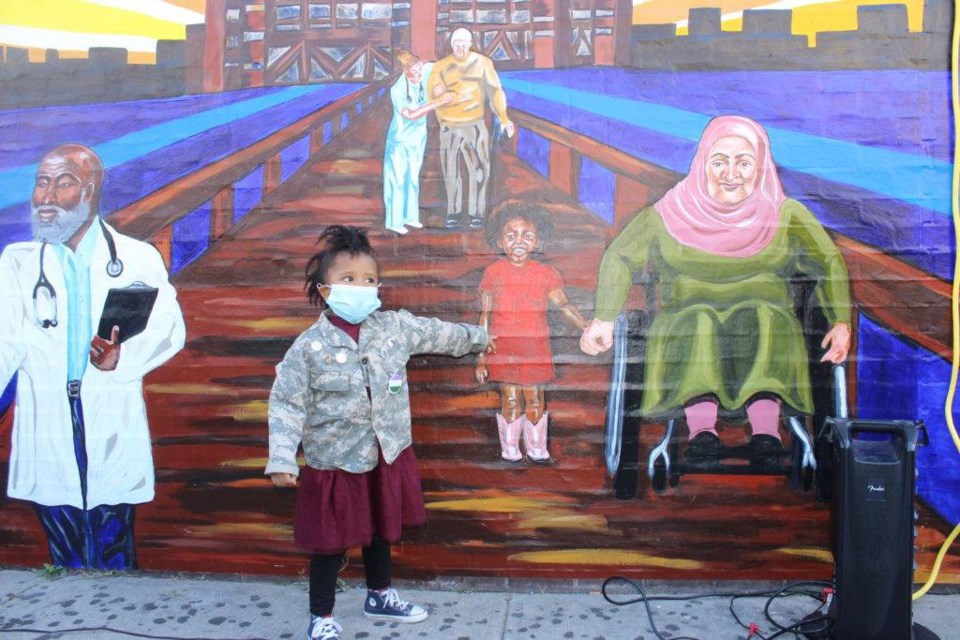 "They didn't know, like I didn't know, that I would be creating amidst this climate, so it almost became something much larger than we all intended it to be because of what we're moving through in the world," she said. "It was a really beautiful symbol of togetherness."
Roberts said the healthcare workers received a lot of love and support form the community throughout the pandemic, and the mural was an opportunity for them to, "give this love offering back, that was what they wanted and what I'm aligned with."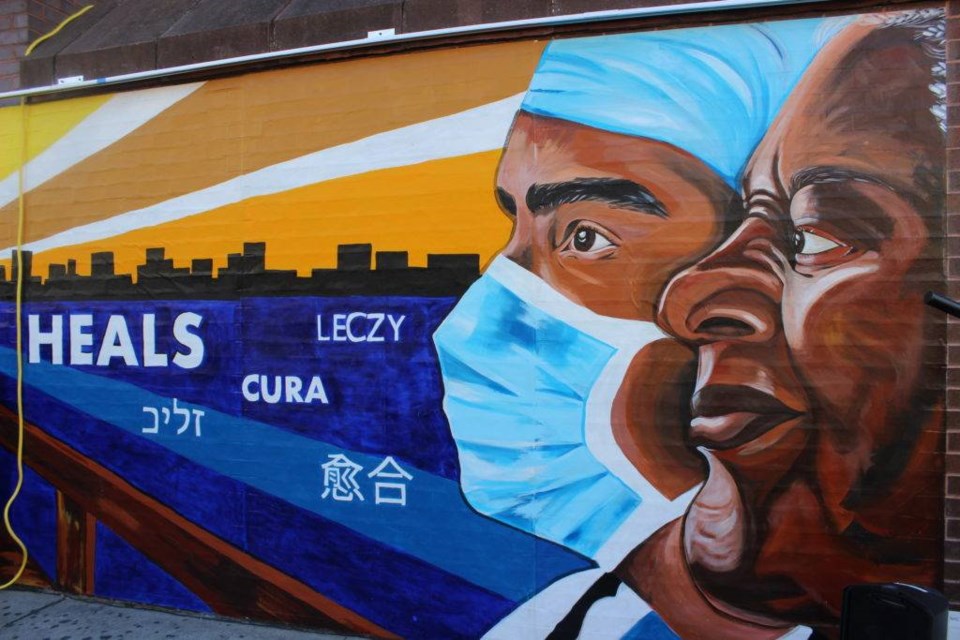 The new mural is one of 10 being unveiled at NYC Health and Hospital locations this year. At the end of the cycle there will be a total of 17 murals added to the hospital system, making this the largest public hospital mural project since the WPA program of public art in the 1930s.
The program, supported by the Laurie M. Tisch Illumination Fund, is designed to ease physician and healthcare worker burnout during this national health crisis. Research has shown arts can play a significant role in "healing the healers", as well as improving patient outcomes and forging community awareness and partnerships, a press release from Woodhull Hospital stated.