'The Beautiful Struggle: Black Writers Lighting the Way' is the theme for this year's 16th National Black Writers Conference, taking place in Brooklyn and showcasing the words and wisdom of the more than 50 writers involved in the event.
This year's conference runs from from March 30 to April 2 and will examine the ways texts by Black writers document struggle and persistence, and light the ways for overcoming obstacles and surviving in a racially constructed society, organizers at The Center for Black Literature at Medgar Evers College said in a statement.
The honorees at this year's event include award-winning writer Herb Boyd, esteemed scholar Eddie S. Glaude Jr., 22nd Poet Laureate of the United States Tracy K. Smith and award-winning novelist Jacqueline Woodson. The CBL's Lifetime Achievement Award Recipient is the legendary Nana Camille Yarbrough.
The NBWC was started at Medgar Evers College in 1986 by novelist John Oliver Killens as a public gathering of writers, readers, scholars, literary professionals, artists, and students from the United States, as well as from the Caribbean, Africa, Europe, and Australia. Since then, CBL has presented, alternately, a four-day conference and a one-day symposium every year since its own founding in 2002.
The events, which include roundtable conversations, panel discussions, a presentation of scholarly papers, film screenings, talkshops, a poetry slam, a poetry café, and more, have attracted some of the most celebrated writers and scholars across several genres and generations.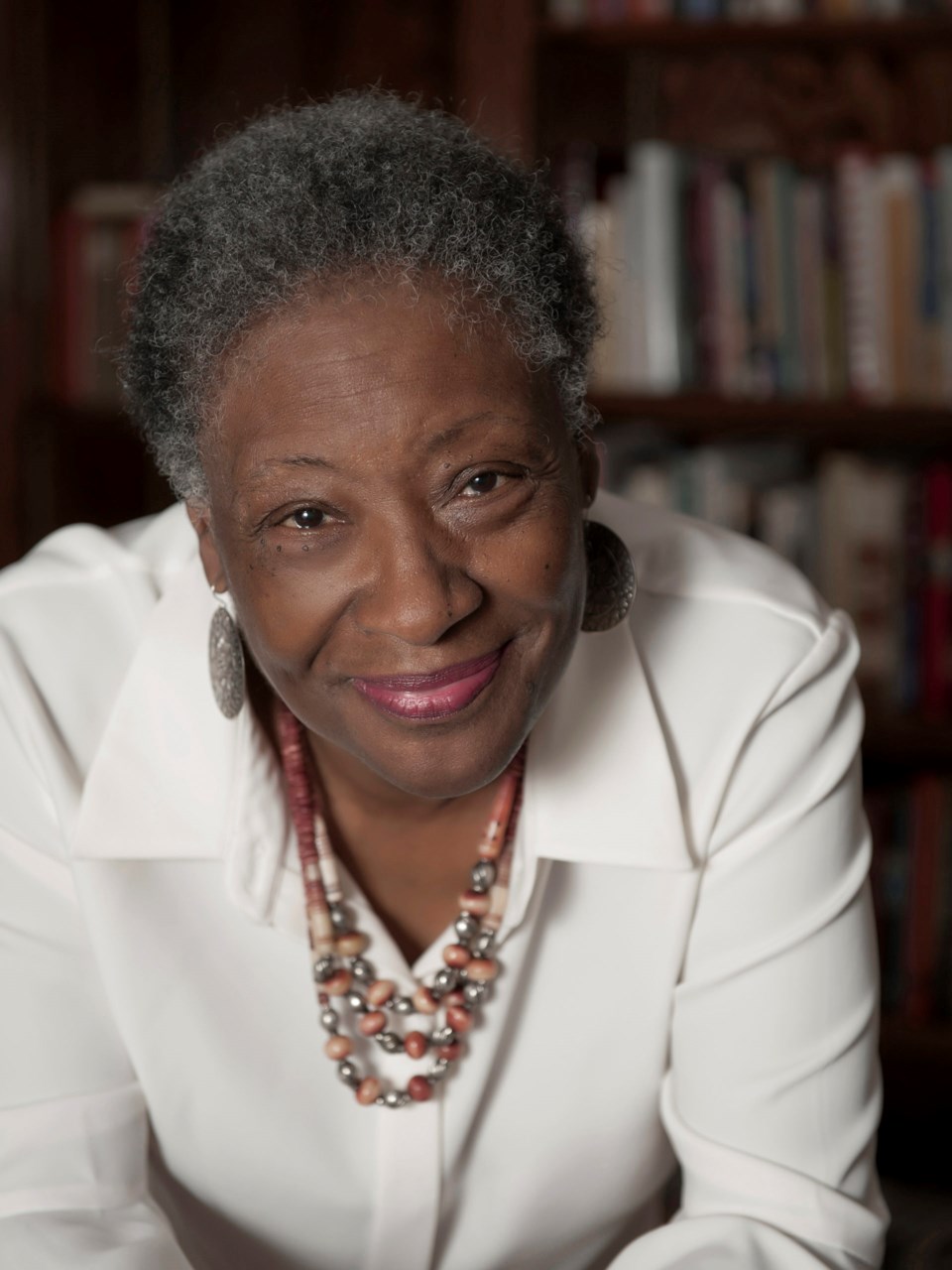 Confirmed participants in this year's event include Haki R. Madhubuti, Brittney Cooper, Jelani Cobb, Tracy K. Smith, Marc Lamont Hill, Marita Golden, Ibram X. Kendi, Nikky Finney, and many other esteemed writers.
CBL Founder and Executive Director Dr. Brenda M. Greene said through countless challenges, the Center had never wavered on its mission to broaden the public's understanding and appreciation of Black literature and the writers who create it.
"Throughout some of our darkest moments, Black writers have always been our North Star. They have been lighting the way in every genre for centuries," Greene said.
"Over the past twenty years, the landscape of Black literature has changed dramatically. World events ranging from the 9/11 attacks, the election of the first African American United States president, and the emergence of the #MeTooMovement to the empowered voices of the LGBTQIA+ communities, pervasive gentrification and displacement, and, of course, the COVID-19 pandemic have all transformed the ways in which Black writers see the world and their place in it. There has been a fundamental shift in what we focus on and how we express that focus."
She said that year's conference would not only be intellectually stimulating, but would include "deeply inspirational sessions," adding that it promised to be a historic conference "thanks to the brilliant writers and artists who have graciously confirmed to share their time and talents."
NBWC Timetable:
DAY ONE: Wednesday, March 30, 2022
Opening Keynote: Dr. Haki R. Madhubuti in Conversation with Dr. Keith Gilyard. Moderator: Dr. Joanne Gabbin
DAY TWO: Thursday, March 31, 2022
Reading: Reflections from Members of the Dr. Edith Rock Writing Workshop for Elders
Poetry Café | Co-Presented with Brooklyn Public Library
DAY THREE: Friday, April 1, 2022
Roundtable: "Between the World & Me: The Social Responsibility of the Black Writer"
Roundtable: "The Souls of Black Folk: Telling Our Stories"
Roundtable: "Afrofuturism: Octavia Tried to Tell Us"
Summit Keynote: Herb Boyd, Jacqueline Woodson and Tracy K. Smith
DAY FOUR: Saturday, April 2, 2022
Writing Talkshops: Publishing, Fiction, Poetry, Memoir, and Young Adult
Roundtable: "Nobody Knows My Name: Race Relations in Black Literature"
Roundtable: "Making a Way Out of No Way: Healing the Community"
Roundtable: "From the Margin to the Center: Gender, Sexuality, and Feminism in Black Literature"
Awards and Tribute Program with Honorees Herb Boyd, Eddie S. Glaude Jr., Tracy K. Smith, Jacqueline Woodson, and Nana Camille Yarbrough
More details, including time, location, updated participants and participant biographies, are located online at www.centerforblackliterature.org.