On Monday, mascots from 15 schools nationwide showed off their moves on the Barclays Center plaza in warm up for the competition that's about to take place inside: the Atlantic Coast Conference men's basketball tournament.
The tournament, which will run from March 8-12, was tipped off in the Monday event with a proclamation from Brooklyn Borough President Antonio Reynoso.
Reynoso welcomed the tournament to Brooklyn "the great borough of Brooklyn, the center of universe, the sun to New York City," adding that the ACC tournament was "the greatest tournament in all of the country."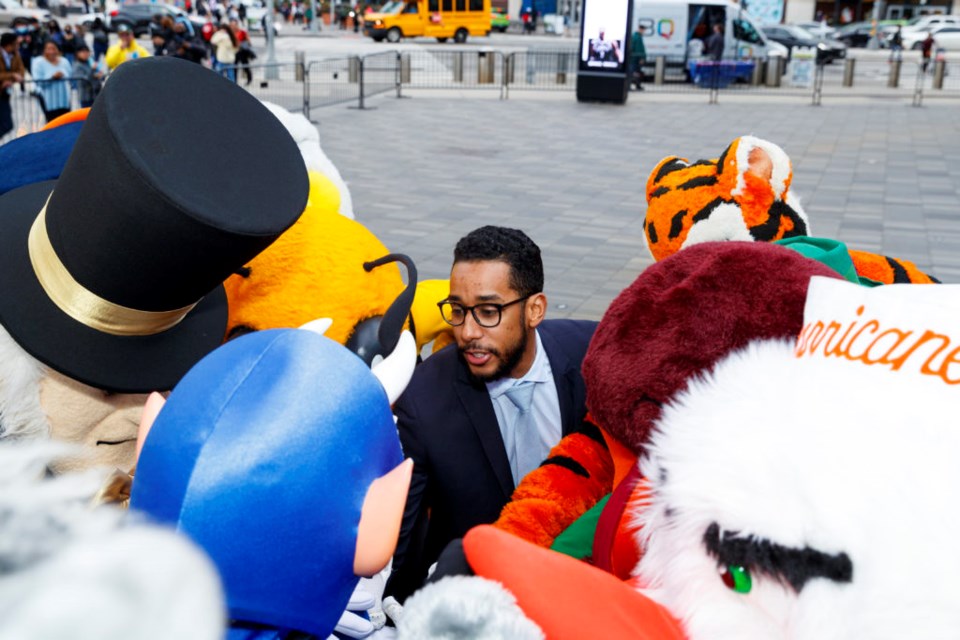 Now in its 69th year of competition, and its third in Brooklyn, the ACC has 15 members, which include Boston College, Clemson, Duke, Florida State, Georgia Tech, Louisville, Miami, North Carolina, NC State, Notre Dame, Pitt, Syracuse, Virginia, Virginia Tech and Wake Forest.
The league has a reputation as one of the strongest and most competitive intercollegiate conferences in the nation country, and, since its founding in 1953, it has the cornerstones of a consistent balance of academics, athletics and integrity, ACC says.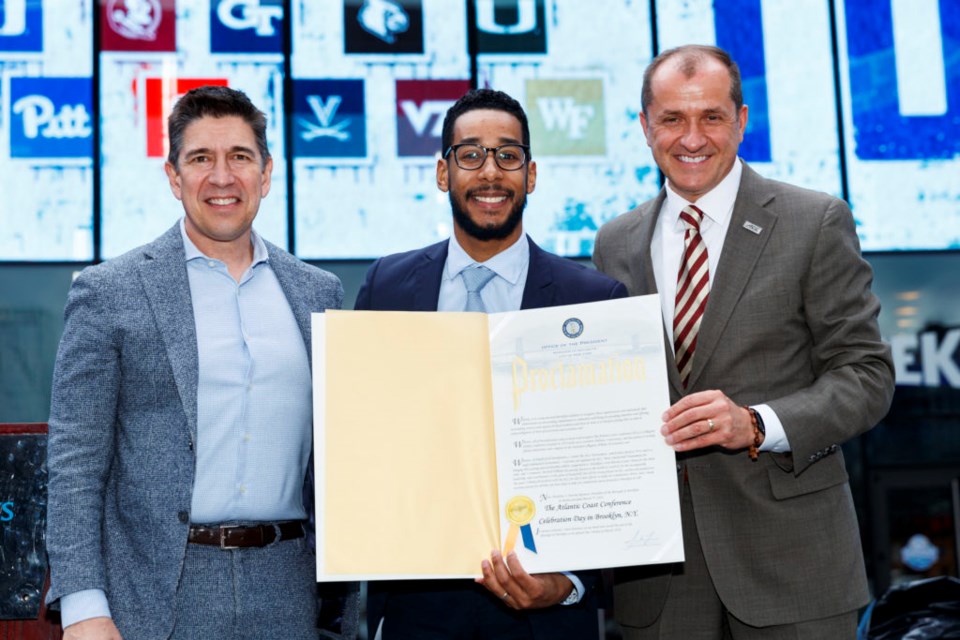 The ACC currently sponsors 27 NCAA sports – 14 for women and 13 for men – with member institutions located in 10 states. Women's gymnastics will become the league's 28th sponsored sport in the 2023-24 academic year.
In August 2019, ESPN and the ACC partnered to launch ACC Network (ACCN), a 24/7 national network dedicated to ACC sports and league-wide original programming. The tournament games will be available to stream at on ESPN's ACC Network. For more information, click here.