The New York Immigration Coalition and BAM present 48 Hours at JFK: What Now?, a special film screening and discussion on resistance to the Trump Administration's immigration restrictions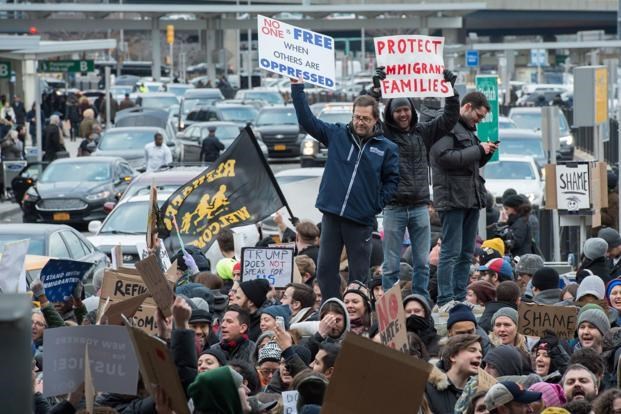 On January 27, President Donald J. Trump signed Executive Order 13769, immediately suspending entry of citizens from seven Muslim- majority countries. Confusion at the nation's airports ensued, as well as wide-spread protests. At New York's John F. Kennedy International Airport, thousands of protesters materialized spontaneously, joined by elected officials, volunteer lawyers and advocates providing assistance to many hastily detained immigrants and their families.
Thirty thousand people gathered at Battery Park on January 29 for a rally led by the New York Immigration Coalition and other advocacy groups.
Although various aspects of the order have been struck down by different courts, the administration has not rescinded its policy on this issue, and the President has recently tweeted about his commitment to the "travel ban."
The fight is far from over. On Monday, the Supreme Court allowed parts of President Donald Trump's travel ban to go into effect and will hear oral arguments on the case this fall. The court, with Trump's newly appointed Supreme Court Justice and in an unsigned opinion, left the travel ban against citizens of six majority-Muslim on hold as applied to non-citizens with relationships with persons or entities in the United States.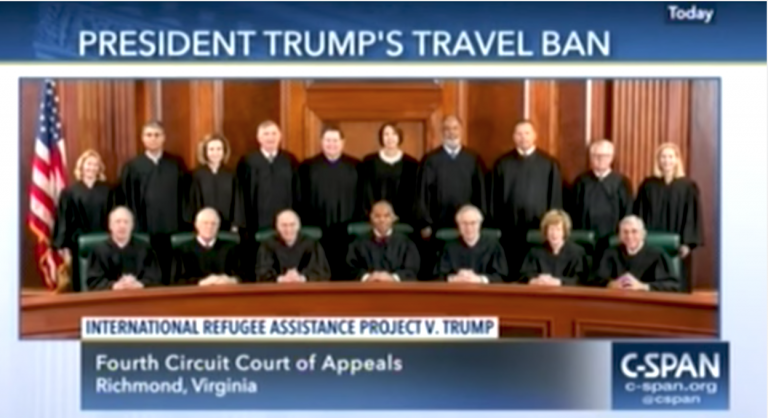 This is the first time the high court has weighed in on the travel ban, and a partial victory for the Trump administration, which has been fighting lower court rulings blocking the ban from taking effect.
On Wednesday, June 28, the New York Immigration Coalition and BAM will present 48 Hours at JFK: What Now?, a film screening and discussion that will discuss recourse and resistance going forward.
The event will start with a 10-minute documentary, 48 Hours of Resistance by Micah Shaffer, which features interviews with the lawyers and organizers who worked on the ground as well as the perspective of detainees. The film paints the full emotional picture of what those anxiety-ridden 48 hours meant for America.
It will be followed by a panel discussion on "what's next." Panelists include Camille Mackler, director of Legal Initiatives for the New York Immigration Coalition; Nisrin Elahim, a Sudanese graduate student who was detained; Murad Awawdeh, who organized the rally at JFK and Ahed Festuk, a Syrian refugee who came out to JFK to offer her services as a translator. The panel will be moderated by Ahmed Ali Akbar, host of BuzzFeed's hit podcast See Something Say Something.
WHAT: 48 Hours at JFK: What Now? A Film Screening
WHEN: Wednesday, Jun 28 at 7:30pm
WHERE: BAM Rose Cinemas, 30 Lafayette Ave, Fort Greene, Bklyn
HOW MUCH: $10 (BAM Members), $15 (General Public)
WHAT ELSE: A portion of the night's proceeds will go to support the New York Immigration Coalition and its work to advance justice for New York's four million immigrants. For ticket information, please call 718-636-4100, or visit www.BAM.org.